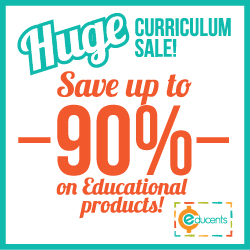 We cannot recommend Educents highly enough. They feature an online marketplace with thousands of individual content creators, small businesses, edtech companies and publishers together. "You buy directly from these companies on our platform – making it easy to find and discover new and innovative products that will get your kids excited about learning. And, every purchase you make empowers a small business or individual to do what they love."
Plus, with every purchase you make at Educents, you will earn 5% cash back (Edubucks) which you can use for future purchases.
Be sure to check out the MANY Educents discounts today!