One question we get every year around tax time is: what is the best  tax software for teachers?  With this article we try to cover 5 of our top recommended options for educators' unique tax needs.
These online tax software options range in price and functionality but should have you covered and save you some money too.  Even the priciest options should be cheaper than hiring a professional to prepare your return.  In fact, some of them are truly free, at least for educators with simple returns!
Read on for our review of what we believe are currently the 5 best tax software programs for teachers in 2022.
[Please note that we might share a small portion of the sales from the links on this page. We only share products that we truly love and recommend. Now on to our list of awesome tax software for teachers.]
Our Top 5 Recommended Programs for Educators:
---
Possibly the biggest name in Tax software, most educators cannot go wrong by choosing TurboTax. It is currently our #1 recommended tax software for teachers.
This year's version will search more than 400 tax credits and deductions (including the Educator Expense Deduction) to see which you qualify for.
TurboTax guarantees teachers their maximum refund and 100% accuracy.  Learn more about the TurboTax teacher discount and see if you qualify for the free version of TurboTax here.
---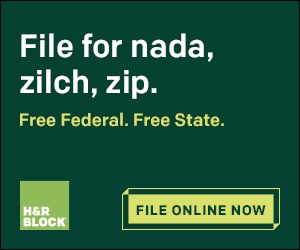 H&R Block is #2 on our list of best tax software for teachers and also has our highest recommendation.
Benefits of using H&R Block include no hidden fees and unlimited help via chat.
One feature that sets H&R Block apart is the ability to get your all or part of your refund as an Amazon gift card.  What's more, if choosing this option, you'll get an additional 5% added to your refund!
Like TurboTax, H&R Block also offers a free version for filers with simple returns.  If you have  more complicated taxes, definitely take advantage of your 25% H&R Block teacher discount here.
---
TaxSlayer is a great choice for educators who want a simple data entry option.  This program's "quick file" option is a blessing for those who want a simplified filing process.  This program has the distinction of being the highest rated tax software for ease of use.
As with the other recommended tax filing software recommendations for teachers, TaxSlayer has a free option.  The paid options are very reasonable as well.
---
Liberty Tax is a great option for educators who are savvy and experienced with filing their own taxes. The program allows you to choose what aspects of your return you want to work on and when. It even offers up helpful recommendations along the way, warning you if you enter information that might trigger an audit. Audit protection is even included in the price!
Liberty Tax is not as user-friendly as our top 3 options, but is very affordable and will definitely get the job done for you.
---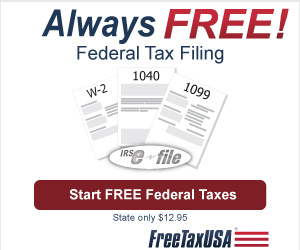 Last but not least on our list of best tax software for teachers is FreeTaxUSA.  FreeTaxUSA is unique in that Federal Tax Filing is 100% free for both simple and complicated returns. Furthermore, state returns only cost $12.95!
One useful feature is that if you filed with TurboTax or H&R Block last year, you can conveniently upload your return from last year.
All in all, this no frills option is perfect for educators who like to save money and who are OK with less bells and whistles.
---
We hope you found this list of our top tax software programs for teachers helpful. We truly believe any of these 5 options will be great for you.  Please let us know what you think of our list in the comments below. If you have a personal favorite tax program for teachers we have missed, please let us know that in the comments as well!