Avis is a car rental company with offices around the world. They are one of the world's best-known car rental brands and have approximately 5,500 locations worldwide. Founded in 1946, Avis Rent A Car has prided itself on leading the industry in service excellence and customer loyalty. Whether you need a car for a day trip or a week-long vacation, Avis is sure to have what you need within your budget. From SUVs to compact cars, Avis can provide the transportation you need at a price you can afford.
Avis is a great car rental company, but, in addition to their great rates, does Avis offer discounts for Teachers?
Does Avis Have a Teacher Discount?
They absolutely do! Avis offers a very generous discount to educators who book their rentals online. A 30% discount off of the base rental price is a wonderful way to say "Thank You" to our teachers! Avis also offers many other great promotions and discounts that everyone can take advantage of.
How to Get Your Avis Education Discount
Receiving your teacher's discount from Avis is simple. Using their Avis Worldwide Discount number D134120, you can save up to 30% off of their base PAY NOW rates when you book online! Those are huge savings! This discount is valid on most vehicles, subject to availability of course, and is good in the US and Canada. Taxes and fees will still apply.
Avis Teacher Discount – More Recommendations
Before booking your rental with Avis, be sure to check out their Promotions page. Not only do they offer a great Teacher's Discount, but they also have several offers and promotions regularly. This can help to make renting a car more affordable.
While many of the Avis promotional codes can not be combined, occasionally you will find some that can be used together. Stacking deals is amazing when you can do it! Avis offers deals from the discounts on the types of cars, the length of your rental, even the routes you're taking.
Not only does Avis offer limited-time special promotions, but they also offer Seasonal promotions, as well as regular discounts that are always available. If you need a car for a day or week, Avis is sure to have a promotion that is going to work for you.
As well as their great deals and promotions, Avis also offers special discounts for Active Military and Veterans, as a thank you for their brave service. AAA members can receive a car rental discount as well. Don't forget to look into these great offers if they apply!
About Avis Rent A Car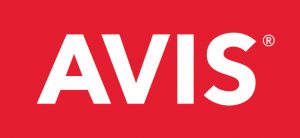 Avis Rent A Car is a subsidiary of the Avis Budget Rental Group LLC. Avis was originally founded in 1946, as an airline car rental dealership. Avis builds its business on a mission to "ensure a stress-free car rental experience by providing superior services that cater to our customers' individual needs…". Avis promotes values of Integrity, Respect, Quality, Teamwork, Growth, and Community Responsibility.