Who can turn the world on with their smile? Who can take a nothing day, and suddenly make it all seem worthwhile? These lyrics were written for the Mary Tyler Moore show, as Mary went out to change the world. However, these lyrics also describe a great teacher. Many of us have been changed, for the better, by a teacher. Just like the Mary Tyler Moore show changed how the world viewed women, teachers also can change how the world views things. Let's find out about 12 famous teachers who changed the world. 
1) Maria Montessori –
Changed the Preschool World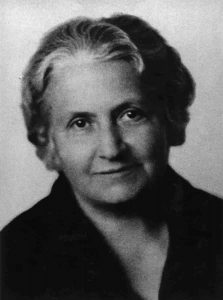 Dr. Marie Montessori had a dream to change the way children were taught in school. She used her medical background to challenge the teaching methodology used with often forgotten or overlooked populations including children with intellectual and developmental disabilities, and preschool children. Her methods were wildly successful.
So, she began opening a series of schools based on her methodology. Dr. Montessori opened the schools to ensure her teaching methods were precisely followed. Today, there are more than 20,000 Montessori schools around the world utilizing her unique methods. Famous Montessori alumni include: Stephen Curry, Taylor Swift, and Chelsea Clinton. 
2) Sal Khan
– Changed the Tutoring World
Mr. Sal Khan was a stellar student who excelled at several prestigious universities. However, he understood that learning didn't come easy for all students. In college, he designed a math program for students with ADHD. Additionally, he tutored students from elementary school to college. After graduating, he started a non-profit company, Khan Academy, to offer FREE tutoring to everyone.
Now, millions of students in almost 200 countries utilize Khan Academy's tutoring website. Khan academy offers courses to support almost every subject including: Math, Science, Language Arts, Social Studies, AP (Advanced Placement), Test Prep, Financial Literacy, and Life Skills. Many school districts have partnered with Khan Academy and integrate these supports within their classrooms. 
3) Toru Kumon
– Changed the Math World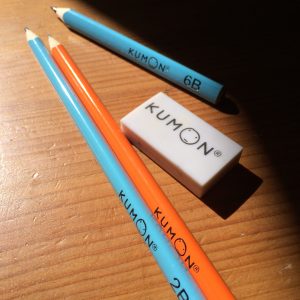 Mr. Toru Kumon was a high school math teacher. His son, Takeshi, didn't appear to have his dad's natural math abilities and was struggling in math. Mr. Kumon started to tutor his son and created daily worksheets for Takeshi to complete. Takeshi's math grade quickly improved and soon, all of the Kumon's neighbors wanted Mr. Kumon to tutor their own children. To accommodate the demand, Mr. Kumon began opening up tutoring centers throughout Japan.
Over 50 years later, Mr. Kumon's methodology is being studied by students in 55 countries and consistently ranks as the #1 Tutoring Franchise by Entrepreneur Magazine. Kumon Centers now offer courses in Math, Reading, and Japanese and include a version of Mr. Kumon's daily worksheets. 
4) Bill Nye
– Changed the Science World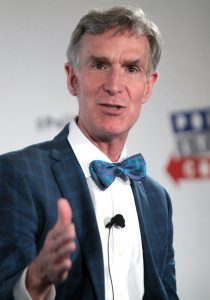 Mr. Bill Nye is known all over the world as Bill Nye, the Science Guy. A name he accidentally got after calling into a live TV show to correct a host about the pronunciation of a science word: gigawatt. The host retorted: "Who do you think you are, Bill Nye, the Science Guy." From this point on, Mr. Nye built a career as an authority on science.
As Mr. Nye's audience grew up, so did his approach to science. He almost broke the internet with a video on climate change where he spoke to his, now young adult, audience and didn't filter his explicit language. Mr. Nye continues to be relevant today teaching his audiences almost 30 years after airing his first television science show. Bill Nye's recent endeavor "Bill Nye Saves the World" can be seen on Netflix. 
5) Christa McAuliffe
– Changed the Space World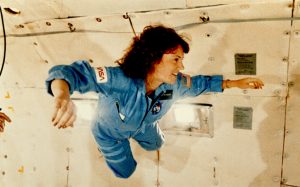 Mrs. Christa McAuliffe was a highschool teacher with a dream of going to space. Her dream was realized in 1985. She was selected for a mission on the Space Shuttle Challenger as part of President Reagan's Teacher in Space project. Ironically, Mrs. McAuliffe was not a science teacher, but instead a history teacher. Mrs. McAuliffe had planned to deliver live lessons from space.
Unfortunately, her dream was never realized. The space shuttle exploded shortly after takeoff and everyone onboard was killed. However, the idea of citizens going to space began with her. Today, we see this idea being materialized through programs like Jeff Bezos' Blue Origin and Tesla's SpaceX. 
6) Stephen King
– Changed the Horror Fiction World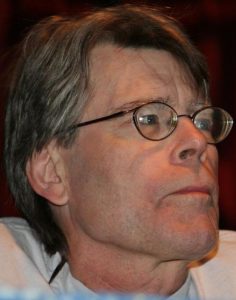 Mr. Stephen King studied English in college and went on to become an English teacher. He remained passionate about writing. He used his spare time to write. Mr. King got his big break in 1973, when his novel "Carrie" was accepted by a publisher. After "Carrie" was published, Mr. King quit teaching and wrote full time.
He has revolutionized the horror fiction genre with over 50 books and won several awards. He also writes under two (2) other pen names: Richard Bachman and John Swithen. If you haven't already done so, don't be afraid to read one of his spine chilling horror novels – it could change your world too!
7) Katie Porter
-Changed the Legislative World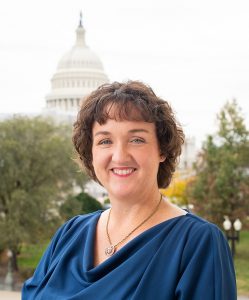 Rep. Katie Porter began her career as a teacher, more precisely a university professor. She transitioned from professor to watchdog and consumer finance advocate. In her home state of California, Rep. Porter fought to make banks honor their promises to swindled homeowners. She was elected to Congress in 2018. 
Today, Rep. Porter uses her favorite teaching tool, her whiteboard, to school fellow Congressmen and those who testify before Congress. She uses it to break down complicated topics. In Congress she continues to focus on consumer protection legislation. 
8) Jim Morris
– Changed the Baseball World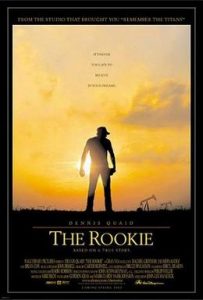 Mr. Jim Morris was a high school baseball phenom and was drafted into MLB right out of high school. Unfortunately, his grandfather was really sick and he chose family over baseball and moved to Texas to care for his grandfather. In his mid-20s, he again signed a major league deal. However, his career was stunted by a series of injuries. He loved the game and decided to go back to school to become a teacher so he could coach high school baseball.
To motivate his team, Mr. Morris presented the players with a challenge: if they could win the district championship, he would try out for a major league baseball team. His team won and Mr. Morris kept his promise, and at 35, he tried out for the Tampa Bay Rays. The third time was a charm and he made the team. If you want to learn more about this incredible story, watch his biopic "The Rookie." 
9) John Scopes
– Changed the Evolution World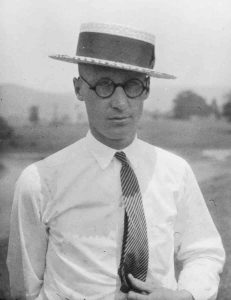 Mr. John Scopes was a substitute science teacher in Tennessee. He used the district supplied textbook to teach his class. The only problem was that the textbook included chapters on evolution and it was illegal to teach evolution in Tennessee schools. Mr. Scopes was ultimately charged with violating Tennessee's anti-evolution law for teaching about evolution in his classroom. He was found guilty but the verdict was ultimately overturned. Mr. Scopes trial shed light on the evolution vs creationism debate. 
10) J.K. Rowling
– Changed the Fantasy Fiction World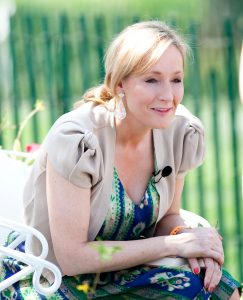 Ms. J.K. Rowling began her teaching career in Portugal and continued to teach English when she moved back to England. However, this self-identified bookworm was also a budding writer. She conceived the idea for the Harry Potter series in 1990 and after seven (7) years of work, the first book in the series was published.
More than 500 million copies of books in the Harry Potter series have been sold worldwide. The book continues to find new audiences and all the books in the series have been made into blockbuster movies. Ms. Rowling seemed to wave a magic wand over the fantasy fiction genre and  reinvigorated it. 
11) Clara Barton –
Changed the Disaster Relief World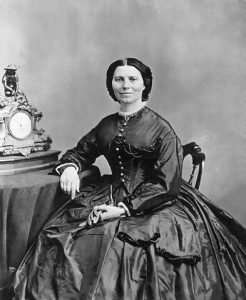 Ms. Clara Barton started teaching when she was only 18 years old. She opened two different schools, but eventually left the teaching profession after she found out she was making half of what the male teachers were making. She went to work for the government, but again experienced unfair wage practices.
So, she quit her job and voluntarily began bringing supplies to soldiers during the Civil War. Although she was never trained as a nurse, she was appointed head nurse for one of the military units.
While traveling in Europe she learned about the International Red Cross. When she returned home, she started the American Red Cross. Today, the American Red Cross responds to more than 60,000 disasters each and every year. 
12) Jill Biden
– Changed the First Lady World
Dr. Jill Biden has worked in the classroom for almost thirty (30) years. Dr. Biden began as a high school English teacher. While pursuing her Masters Degree, Dr. Biden taught English in a psychiatric hospital. Then, transitioned to teaching in the community college arena.
While serving as Second Lady, Dr. Biden continued to teach at a local community college in the Washington D.C. area. As a passionate educator, Dr. Biden refused to leave the classroom. She has become the first, First Lady, to have a full time paid job while serving as First Lady.