Anthropologie is a women's apparel and accessory store that also sells home furniture, decor, beauty products, and gifts. Their products aim for a delicate boho chic, elegant, and modern style. The company also holds events for Anthropologie members and has pop-up shops for bridal wear. Their clothing is perfect for teachers who want to maintain a sense of comfortability while adding some style to their classroom wardrobe.
Does Anthropologie Have a Teacher Discount?
Anthropologie does not offer a teacher discount directly from their website or in-stores. However, there may be online coupons available for a limited time exclusively for teachers on coupon savings websites. Anthropologie may have a Teacher Appreciation Day sale close to the time school starts back up. They also have ongoing sales and special promotions that can help you save money on some fresh new outfits for the classroom!
How Educators Can Save at Anthropologie
Although there are not any discounts specifically for teachers, Anthropologie makes up for it by constantly having special promotions to help you save. Their current promotions page has a lengthy list of deals and limited time offers. Some of the sales they have featured on the promotions page include free shipping on orders $50 and up, 3 for $15 on beauty, and other discounts on their clothing and home products.
You can also sign up for their email list or download their iOS app to receive updates on new and exclusive deals. Anthropologie's sale web page is a great way to find additional deals, with some discounts being 50% off or more!
Anthropologie Education Discounts – More Recommendations
Like many clothing and home retailers, Anthropologie keeps their store items up to date with new seasonal products and trends. This means more deals and savings for every season. Anthropologie typically has seasonal sales for spring, summer, and winter. They have more sales for special holidays and events like Mothers Day, Memorial Day, Labor Day, Black Friday and Cyber Monday. It is safe to say that although there is not a teacher discount for Anthropologie, there are still plenty of opportunities to save throughout the year.
Anthropologie also has an AnthroPerks loyalty membership program. It is free to sign up and you get member-only benefits doing so! Some of their exclusive perks include exclusive member-only special promotions, first dibs on new arrivals, special birthday treats, and other surprises. You do not need a receipt for returns or exchanges if you change your mind about a product with the AnthroPerks program.
About Company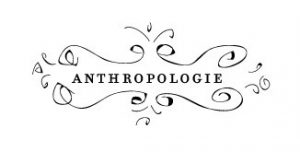 Anthropologie is a part of the global consumer brand portfolio URBN. President and chairman Dick Hayne founded Anthropologie with the goal of creating a lifestyle brand for creative and affluent women looking for an elegant, yet adventurous style. The first Anthropologie store opened its doors in 1992 in Wayne, Pennsylvania. The company now has over 200 stores spread worldwide. Anthropologie owns sister companies BHLDN, a bridal boutique, and terrain, a garden and outdoor pop-up shop.