Educators have the opportunity to use the free resources and discounted DNA testing provided by 23andMe. Engaging Lesson Plans, Sample Reports, and more are FREE and the Testing Services are currently discounted between 20-50% off. Continue on to learn more about the amazing educational opportunities and 23andMe teacher discount program.
23andMe Discount for Teachers – The Details
Secondary Educators, Undergraduate Professors, and Continuing Education Programs are capable of utilizing the free resources located on the 23andMe Education Page. Here you can find free lesson plans ranging on a wide range of topics, from ancestry, biology, computer science, health & medicine, all the way to economics, engineering, mathematics, and psychology. These lessons are categorized based on education level, topics, resources used, and keywords making it easy for you.  Find a lesson based on exactly what you are looking for!
Scientific Papers, Webinars, Children's Books, Interactives, and information on how to "Start a Genetics Club" are more free resources that can be found under the Resources, Learn Genetics, and Genetics Club Tab on the 23andMe Education Website.
Many of the lessons and resources will require the use of genetic reports. To receive reports you will need to visit the Services tab where you can find free sample reports or you can order the DNA testing for your class. Any United States educator that works at an accredited educational institution can order the Testing Services in bulk.
There is also a great 23andMe teacher discount. The Ancestry Service cost $79 (originally $99, a 20% savings) and the Health + Ancestry Service costs $99 (originally $199, a 50% savings) when ordered in bulk. Shipping costs $9.95 for the first kit, and each additional kit after the first cost an additional $5 in shipping costs.
Learn More/Visit the 23andMe Education Website HERE

About Company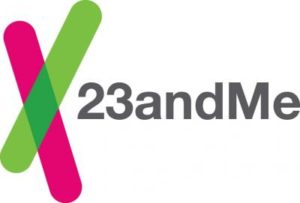 23andMe helps people gain access to evidence-based knowledge about their genome, while also providing scaffolding to aid in their customers understanding of all the scientific jargon. Using the services and resources provided by 23andMe teachers, students, and customers can gain valuable scientific knowledge that is applicable to their lives.