When you think of quality leather shoes, bags and belts, the brand Cole Haan is quick to come to mind. They have been a staple of the modern wardrobe for both formal and casual wear. Their brand's versatility and quality are admired by many, and teachers are no exception. Durability and the right price are exactly what teachers are looking for, and Cole Haan ticks both of those boxes.
Does Cole Haan Have a Teacher Discount?
Cole Haan supports teachers and their desire to dress well on a budget. They proudly offer a 20% off discount for any teaching staff in the United States. Teachers may utilize this discount a maximum of once every 30 days!
How to Get your Cole Haan Teacher Discount
Cole Haan's teacher discount is accessible via sheerID. In order to receive the discount, you simply fill out their verification form and then will be issued a one-time code to be used on their website. You may submit your information for a new one-time use code after thirty days.
Another way to access the teacher discount is via the Cole Haan website itself. Scroll to the bottom section where it says "Programs & Offers" and then click on "Students & Teachers" On here, you can register with your school-issued email address to receive your one-time discount code. You may submit your information for a new one-time use code after thirty days as well. While there does not appear to be any difference in the two sign up forms, it's not certain if you can utilize each instance of this form once per thirty days, or if you can only get the discount code once total regardless of which link you use.
Our Top Recommended Cole Haan Deal for Educators:
–ENJOY UP TO 60% OFF SITEWIDE!
Cole Haan Education Discount – More Recommendations
One of the easiest ways to get a quick 10% off your purchase at the Cole Haan website is by opting in to their marketing emails when prompted. The offer states that they will email you a code for 10% off your next purchase upon sign up – for first time email subscribers only.
Cole Haan is also passionate about helping students the same way they help teachers (some teachers are students too, here's a way to get a second coupon!). This discount is also a generous 20% off a one-time purchase (one every thirty days). Just complete the form on their website with your school and personal info – you must be a college student at a US based degree-granting university to receive this discount – and you will receive a unique code for your purchase.
About Company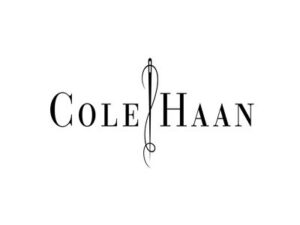 Cole Haan is an American-based International retailer of fine leather goods. Started in the late 1920s, it's no wonder this brand has persisted as an icon in American fashion. Built to last, high quality and moderately priced, Cole Haan is a high standard in leatherwear.