The San Diego Zoo is one of the largest and most popular zoos in the entire world. Located in the state of California, the 100-acre wildlife park is home to 12,000 rare and endangered animals with over 650 species. The zoo also features a botanical garden with over 700,000 plants. It's managed by the San Diego Zoo Wildlife Alliance, which is an international nonprofit conservation organization that oversees the zoo and the San Diego Zoo Safari Park.
Does the San Diego Zoo Have a Teacher Discount?
Unfortunately, the San Diego Zoo does not offer a teacher discount but there are other ways to help you save on a fun wildlife exploration. If you are an AAA member, you can get a 10% discount on a one-day pass to the San Diego Zoo or San Diego Zoo Safari Park. You can present your membership card at any ticket window to receive the discount.
Another way to save is checking out special deals on Groupon for discounted tickets and special offers for park activities. When visiting the zoo, you won't have to worry about a parking fee as San Diego Zoo provides free parking to all visitors. Children under the age of 3 get in for free! The San Diego Safari Park does require a parking fee.
Other Recommendations – San Diego Zoo
Although the San Diego Zoo and Safari Park do not offer teacher discounts, the park offers other special deals and promotions to help you save during your visit. Take a look at some of the best deals the zoo offers below!
Signing up for the San Diego Zoo Wildlife Alliance membership is the best way to get major savings on admission to the park and includes their Wild Perks program. Showing your membership card at the time of admission can save you up to 20% depending on your membership level and gives you access to a variety of benefits.
Some of their Wild Perks benefits include discounts on:
Food and non-alcoholic beverages
Merchandise in any gift store
One-day pass
Special experiences (inside looks and tours)
Safari experiences
The membership also gives members special coupons for 50% off of a one-day pass. If you plan on visiting the Safari Park, members save $15 off the parking fee. More savings are available if you become a San Diego Resident or Wildlife Protector member and sign up for the blockout dates memberships. This allows you to save on admission for the park's less busy days. If you sign up for the San Diego Newsletter, you can receive news on wildlife, park activities, and the chance to get insight on exclusive offers and special promotions.
About the San Diego Zoo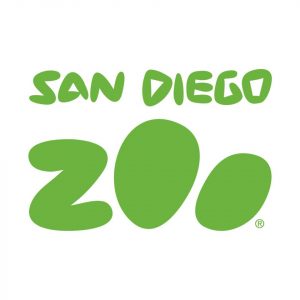 The San Diego Zoo was founded in 1916 and now attracts more than 35 million visitors each year. Their mission is to drive greater conservation outcomes such as improving biodiversity and creating strong ecosystems for the wildlife. The zoo and safari is committed to saving hundreds of endangered species and inspiring others to be more involved in preserving wildlife habitats.