Do you leverage apps to help you save more money? If not, you should be!   Read on for my picks for the top 5 personal finance applications for 2016!
1) Mint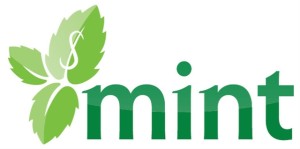 I truly love Mint. It allows you to set and keep track of your budget, track your personal saving and spending goals and so much more.  You can track anything that happens in any of your accounts (checking, savings, retirement, investments, etc.).
Mint has a tremendous array of features and can give a very in-depth look at all of the minutiae of your accounts.  However, I love it mostly for the at-a-glance, 30,000 foot view it can give of your current financial picture.
One annoyance I have with Mint is that it stays logged on by default.  This can be a security issue if your device gets stolen.  Make sure you change the setting on your device that requires your manual login.  Also, as with other financial apps that require your account info, the process of inputting all of your accounts can be arduous as well.
However, in my opinion, once you get it set up and password protected, Mint is truly invaluable.
2) BUDGT
BUDGT is a paid app, but well worth the small $1.99 cost! BUDGT will help you keep track of each and everyone one of your expenses in a most unique fashion. Each day a new budget will be created for you, based on how much you have spent during the month.
In short, BUDGT takes what's left after your fixed expenses and divides it up between all of the days of the month. This simple feature allows you to know at a glance when you are (hopefully!) staying within your budget, and when you're not (bad teacher!).
The only things I don't like about this app are that 1) it doesn't allow you to change the default budget (it sets it automatically based on your income and fixed expenses) and; 2) it can be a lengthy process to input all of your expenses. Oh, and ;3) unfortunately it is currently only available for iOS.
Those three points aside, this app is again, well worth the small $1.99 cost!
Get BUDGT for iOS
3) PlentyFi
A free, safe and popular personal finance app that is very easy to explain and recommend.  In short, PlentyFi (formerly SavedPlus) puts money aside from every purchase you make directly into your savings account.
I'm a big fan of making saving automatic and PlentyFi is one way to help you do so.  If you lean towards spending rather than saving, this app will help you do BOTH at the same time.
That in mind, one drawback to this application is that you may find yourself spending more money than you would have without the app.   In other words, to know you are saving a bit of money can soften the guilt of making a big purchase that you otherwise might not have made.  I do this with eating all of the time.  I'm sure you can relate to my internal conversations that go like: "This 1000 calorie cheeseburger will be OK for me as long as I eat the slice of lettuce that comes on top…. right?"
Haha.  Just exercise some self control and you'll love PlentyFi.
4) Expensify
My fourth featured app in my list of top 5 personal finance applications for 2016 is Expensify, an app which allows you to track your expenses, create expense reports and more.
My favorite feature is its SmartScan functionality that scans, reads the details of and helps you categorize your receipts!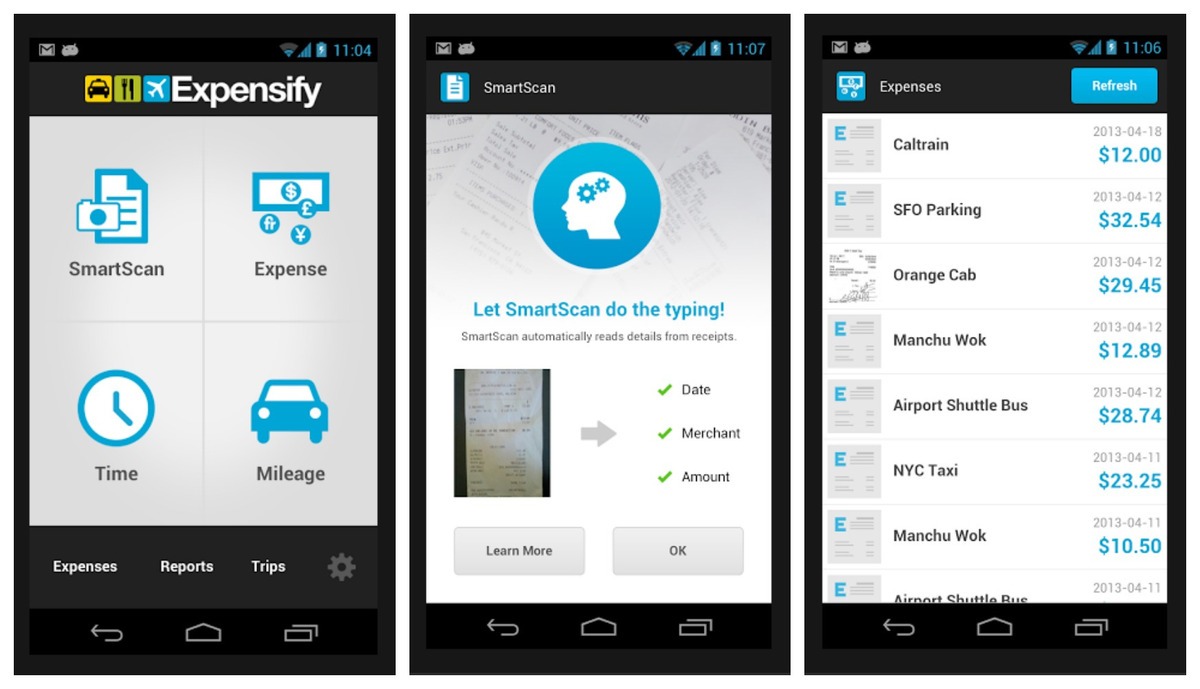 Another great feature of the app is that it allows you to enter mileage llows you to create mileage expenses while you're on the go. It gives you the option to enter the amount of miles you've traveled, and even use the GPS tracking feature – all for free.
While this app is catered mostly to business travelers, I think educators could make great use of this app as well, especially for trips and any time reimbursements from the school are in order.
5) Credit Karma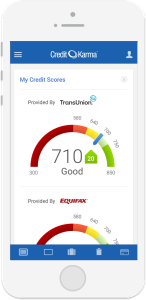 Rounding out our list of top 5 personal finance applications for 2016 is Credit Karma.  This app offers an engaging (and free!) way to track and optimize your credit score.  This feature alone of truly FREE credit score checking makes this app worth having.   Unlike the many other "free" credit score services that you may have seen on TV, Credit Karma actually gives you your scores for free.  No credit card is ever required, and you will never have to pay for the Credit Karma service!
In addition, the Credit Karma app also offers many free tools and money-saving features.  You can use the app to research and calculate the best rates on credit cards, loans etc.   Lots of cool stuff in there.
The biggest drawback to the Credit Karma app is that you are presented with A LOT of offers when you log on to the app.  This is how they are able to give you your credit scores and other features for free, so hopefully it is not a deal breaker for you.
Get Credit Karma for iOS | Google Play
Top 5 Personal Finance Applications for 2016 – Conclusion
There you have it, my list of the top 5 personal finance applications for 2016!  I truly hope you have gotten some value from this summary of apps.
Please tell me what you think of my list. What are your favorite personal finance apps? Teachers: are there any apps that you think are uniquely suited for educators looking to save money?  Leave your comments below!