The insurance company with the talking gecko mascot, Geico, is one of the largest car insurance companies in the United States. They offer a range of insurance plans and packages from auto and homeowner insurance to business insurance plans, liability, and protection against identity theft and natural disasters. Geico has numerous insurance policies and multi-policy bundles that cater to everyone.
Does Geico Have a Teacher Discount?
Geico does not offer discounts to teachers directly, but the company partners with over 60 educational organizations that can help you save if you are a member of one of the organizations.
The National Society of Leadership and Success, Association of American Educators, and Association of Teacher Educators, to name a few, all partner with Geico and can get you a discount on insurance. Even if you are not a member of one of the organizations, check out some of the other discount offers that Geico provides below.
How to Get Your Geico Teacher Discount
In order to get a discount from Geico as a teacher, you must be a member of one of the educational organizations they partner with. You can check out the list of the educational organizations on Geico's website. Search for your educational organization using the search bar or scroll through the list and enter your zip code. Geico will then direct you to another page to fill out more information in order to get a quote on the insurance policy you selected. 
The discount may include eligibility for special auto insurance membership discounts or premium reduction. So if you are a teacher in an educational organization, you may be eligible to save money on your insurance through Geico!
Other Ways to Save with Geico Discounts
If you are not currently a member of one of the listed organizations, don't worry! Geico offers many other ways to save on insurance. Geico provides active duty or retired military members and National Guard or Reserve members a 15% discount on total insurance premiums. The company also offers discounts if you bundle your home and car insurance policy. If you are over the age of 50, Geico has a number of discount opportunities that can help you save on auto insurance.
Motorcyclists can be eligible for a number of motorcycle insurance discounts such as 10% discounts if you transfer your insurance to Geico, insure more than one motorcycle, or complete a Motorcycle Safety Foundation safety course. If you have a great driving record or insure multiple cars with Geico, you may also be eligible for a discount offer. There are several other discounts Geico has to offer listed on their available insurance discounts webpage.
Quicken Teacher Discount – More Recommendations
While Quicken does not have any major sales or discounts, it is possible to save 5-15% by checking out and comparing their plans' details. Most often, the best deal is the one you get straight from the source! At the time of writing, their best offer was 10% off the Premier membership ($70.19 annually when paid in full).
About Company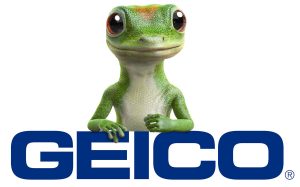 Geico has been in the insurance industry for 85 years and has a 97% customer satisfaction rating. Founded by husband and wife Leo and Lillian Goodwin, Government Employees Insurance Company was put into action in 1936. Geico is now the largest auto insurer in several states across the U.S. with over 17 million policies and 28 million vehicles insured as of 2019.