Emma Mattress specializes in designing mattresses that support the shoulders, hips, and knees to ensure you get a good night's sleep. The company offers other sleep accessories as well, such as pillows and mattress covers with the option to bundle products together for a one-stop shopping experience.
Does Emma Mattress Offer a Teacher Discount?
Emma Mattress does not currently offer discounts for teachers, but there are a number of ongoing sales and rewards and referral programs to help you save! You can earn rewards points and an $80 voucher when you refer a friend and purchase items through the Great Sleep Program. Emma Mattress also has ongoing sales that can help you save on select products or bundles. Let's take a look at some of the best deals that Emma Mattress has to offer and how you can get the best deals!
How to Get Your Emma Mattress Teacher Discount
In order to receive rewards and discounts from the Great Sleep Program, you must first create an account with Emma Mattress. You get 500 points just for signing up! You can earn points for other things, such as liking Emma Mattress on Facebook, sharing an Emma post on Facebook, following them on Instagram, and you receive 300 points for your birthday. Whenever you shop at Emma Mattress, you will receive one reward point for every dollar you spend.
Once you reach 1,000 points, you are eligible for $100 in discounts for future purchases. Keep in mind, a maximum of 1,500 points can be used for each check out and you must have a minimum of 1,000 points to redeem your rewards. Point discounts are only eligible for orders of $600 or more.
Emma Mattress Teacher Discount – More Recommendations
As mentioned before, you can receive an $80 voucher whenever you refer a friend to purchase an Emma Mattress. You and your friend will each receive an $80 voucher once the friend purchases a mattress.
You can save on sleep products by purchasing items in a bundle. For example, Emma Mattress has offered an Emma Original Bundle for an original mattress, powerbase, mattress protector, and two cooling pillows starting at $1,100. If you need more than just a mattress, purchasing a bundle can save you hundreds of dollars on your entire order.
Whether you're looking to save on a new mattress or find other helpful sleep accessories, Emma Mattress has a sales page that offers great discounts on select items. If you subscribe to their newsletter, you can receive exclusive offers via email and stay up to date on the latest sales. Emma Mattress also gives customers the option of paying for their items in four interest-free payments.
About Company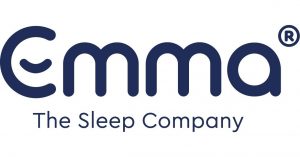 Emma Mattress was launched in 2015 by founder Manuel. Before the launch, a series of tests and scientific research was conducted on mattresses to ensure customers sleeping on an Emma Mattress would experience a good night's sleep. The Emma Original Mattress ranked first in IndyBest for two years in a row in 2019 and 2020. The company has expanded to more than 30 countries and provides comfort through spinal alignment technologies.