IKEA is a home furnishing store that carries an abundance of household goods and furniture with a wide range of styles. IKEA has more than 400 stores located across the world and they bring in over $4 billion in revenue annually. This is a great one-top shop for all your home furniture and decor needs for affordable prices.
Does IKEA Offer a Teacher Discount?
Unfortunately, IKEA does not currently offer any teacher discounts. However, IKEA loves to offer customers other ways to save on household goods and furniture. They have an IKEA family plan, discount sections, and seasonal markdowns that take place throughout the year so you can still find other ways to save in order to spruce up your home or classroom. Take a look at some other great offers that can help you get discounts and exclusive deals below!
How to Get Your IKEA Teacher Discount
Even though IKEA doesn't offer a teacher discount, their IKEA Family membership offers great deals and exclusive offers for members. Joining the IKEA Family membership is free and all you need to do is submit your information along with your email to receive discounts and perks. IKEA members are eligible to receive exclusive discounts on select IKEA products in-store and online, invitations to workshops and events, rewards and gifts just for being a member including an annual birthday gift, and free tea or coffee whenever you shop in-store at any IKEA location.
IKEA Teacher Discount – More Recommendations
On top of the IKEA Family membership, there are also other opportunities to save. IKEA offers regular sales throughout the year including on Black Friday and special kitchen sales that take place a few times a year. Their kitchen sale has great savings with up to 20% off on a wide variety of kitchen appliances, cabinets, and more! Depending on the location, there may be a minimum amount of money that you need to spend in order to get the discounted kitchen sale items.
Signing up to get IKEA emails will give you insight to when they have special sales throughout the year. They also have an under $20 section on a variety of household goods and decor that will help you save on their affordable goods. Another way to find IKEA deals is to check out their lowest price section online. This filters products to help you find items for extremely low prices on various household accessories to help you save big. Some of their products on this page are priced as low as $2.
IKEA has various markdowns that change with the seasons. Visiting your local IKEA when a new season is approaching is another great way to find more deals on products that the store might be pushing out to make room for new seasonal items.
About Company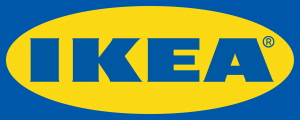 IKEA was founded by Ingvar Kamprad in 1943 when he was just 17 years old. The business started out small by selling simple household goods including picture frames, pens, and wallets in Sweden through a mail-order catalog. IKEA now serves as an affordable household and furniture store focused on helping people furnish their homes with functional products at low prices.