Goodwill is a non-profit organization with locally owned and operated retail stores spread throughout the U.S. and Canada. Within a Goodwill, you can find an abundance of discounted clothing, household items, and other goods that have been donated by members of the community. Their mission is to strengthen communities by providing affordable goods, employment placement, and other community-based programs in order to limit barriers to opportunity.
Does Goodwill Offer a Teacher Discount?
Yes! Goodwill has great deals for teachers year-round. Each Goodwill location is customized by the community as the stores are locally operated, therefore discounts for teachers may vary by location. With that said, teachers are eligible to receive discounts on various Goodwill items typically on a specific day of the week. For example, your Goodwill may have a teacher discount day on a Tuesday, which would allow teachers to get 15% off their entire purchase.
How to Get Your Goodwill Teacher Discount
In order to get your teacher discount, you must first check what day your local Goodwill dedicates to teachers. Some Goodwill locations combine discount days and may have teacher and student discounts on the same day. Once you know what day you are able to get a teacher discount at your local Goodwill, visit the store on that day and present your teacher ID to receive your discount.
Discounts may vary by location, but typically the discount may be 15% to 20% off your entire purchase. You can also visit your local Goodwill and ask them about the specific discount days that they offer.
Goodwill Teacher Discount – More Recommendations
Not only does Goodwill offer teacher discounts, but they also have discount days for students, seniors aged 55 and up, military, first responders, and medical professionals. Generally, teacher and student discount days are paired together. Seniors who are 55 years or older are eligible for 15% to 20% discount on certain days as well, usually on Mondays. Military and first responders are eligible for the same discounts as teachers, students, and seniors and have their own designated discount day.
On top of all these discounts, Goodwill also has a "color of the week" discount. Items that are tagged with the chosen color of the week are discounted as much as 75% off depending on the location. There are also special deals available to everyone on certain days of the week. Some Goodwill locations have 99 cents or $1 Sundays, which means that certain items are on sale for just $1 or less.
About Company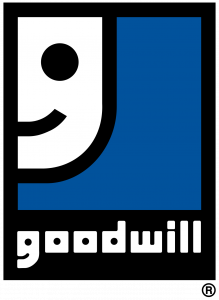 Goodwill was founded in Boston, Massachusetts by Reverend Edgar J. Helms in 1902. Helms was a Methodist minister who came up with the idea of collecting clothing and household goods from wealthier areas in the community, and training and hiring low-income individuals to mend and repair the goods. The items were then sold or kept by the people who repaired them. Since then, Goodwill has grown to be one of the most popular thrift stores that focuses on providing opportunities and offering donated goods at a discounted price to those in need.