HelloFresh is a meal delivery service that provides individuals and families with meal plan options that are delivered straight to your door. Customers pay for a weekly subscription and have the option of choosing from a variety of meals tailored to one's palate, which is sent in a box that contains all the ingredients needed to prepare the dishes.
Does HelloFresh Offer a Teacher Discount?
Unfortunately, HelloFresh does not offer a discount to teachers. Since the company is only 10 years old as of 2022, they may decide to extend their discounted services to teachers in the future. Even though HelloFresh does not offer a teacher discount, they do have a hero discount for medical providers, nurses, hospital employees, military, and veterans. If you have a partner or household member in any of the professions listed, you can still get a discount on the meal-kit delivery service.
Individuals who are eligible for the hero discount can expect to receive 50% off their first meal box, free shipping, and 10% off all other boxes for one year.
How to Get Your HelloFresh Teacher Discount
Those who are eligible for the hero discount must verify their ID through ID.me on the HelloFresh hero discount page. Once you select what profession you are in, you will be directed to sign in to ID.me with your email and password and fill out the required information for approval. Once you have verified your identity, you will be eligible to receive the hero discount on your meal box orders for an entire year.
HelloFresh Teacher Discount – More Recommendations
If you're not in one of the professions listed above, don't worry! There are still other ways to help you save on delicious, customizable meals. HelloFresh may offer special promotions and discounts throughout the year. At the time of this post, they currently offer new customers 10 free meals for the first purchase, plus free shipping and three surprise gifts.
If you're an aspiring teacher and currently a student at a university located in the U.S. excluding Hawaii and Alaska, you are eligible to receive a student discount for HelloFresh! Students get 15% off every HelloFresh box for an entire year. Students must verify their status via UNiDAYS. Upon approval, students will receive a one-time activation code valid for 52 orders and may reactivate the code again the following year as long as they maintain student status.
HelloFresh also offers a number of plans that can be personalized so you can receive meals within your budget. First, you must select your preference that will determine the types of recipes available to you each week.
HelloFresh preferences include:
Meat and veggies
Veggies
Family friendly
Fit and wholesome
Quick and easy
Pescatarian
Once you've chosen your preference, you can customize your plan size and choose whether your box will be for 2 or 4 people and how many meals you would like per week. If you want to order only a few meals to stay within your budget, HelloFresh has the option to do so. They also have a super simple cancellation process that allows customers to cancel their weekly order in case you don't need a meal box delivered for any reason.
About Company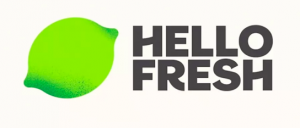 HelloFresh was founded in 2011 by Dominik Richter, Thomas Grisel, and Jessica Nilsson. The meal-kit delivery service became increasingly popular after they launched their marketing campaign and expanded their services to the U.S. in 2012. The company is one of the largest meal-kit providers in the world, delivering more than 600 million meals in 2020.