While Costco members already get a good deal by being members, we know there's always interest in finding ways to score even more at the warehouse giant. From their generous returns policy to their big brand values, it's not surprising that the retailer finds ways to reward teachers as well!
Does Costco Have a Teacher Discount?
While Costco does not have a teacher's price and a discounted membership fee, they do offer a savings incentive to teachers on their first Costco membership – a $30 shopping card! This does require the purchase of a full-price Costco membership.
How to Get your Costco Teacher Discount
To redeem the $30 shopping card, teachers will need to have their eligibility checked online. By providing your name, school name, school email address, and school's zip code, you are able to get instantly verified so you may purchase your membership certificate online. You must purchase and bring the certificate to a Costco location to redeem for your actual membership and your $30 gift. 
By purchasing this certificate, you are paying for a one-year membership that auto-renews. You may not take advantage of this offer if you are renewing your membership, it is only for first-time customers. 
Costco Education Discount – More Recommendations
Costco is known as a national low-price leader on their groceries, spirits, home goods, and electronics, so it's no doubt that by shopping at Costco you're already getting very competitive prices. 
To see what Costco has at their best prices, check out their Daily Deals site, where you'll find rock-bottom prices on limited quantities of their products. These deals are limited time and limited quality, so make sure to jump on the deals you want, they won't last long!
About Company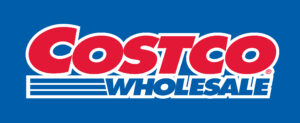 Costco is a membership-only international Warehouse Store, which is known for is large open store layout with all available stock out and open. They are famous also for offering samples of their giant multipacks of frozen, fresh, and convenience foods, as well as for in-store displays and demonstrations from brand and store employees.