Growing up, I've always been under the impression that teachers are extremely underpaid in relation to the value they bring to the world. Personally, I'd really like to see teachers get paid what they're worth since I believe teaching is a truly admirable profession. I'm constantly watching teacher friends of mine struggle financially, but they stick with it because they find so much joy and satisfaction in their work. I've found myself wondering if a teacher's compensation after retirement makes it all worth it. This leads me to my question: how much do teachers make after retirement?
The short answer is: it depends. Many factors are taken into consideration to determine exactly what a teacher will earn after retirement. Unfortunately, not all teachers even qualify for a pension and some states don't offer teachers Social Security coverage. However, if a teacher does qualify for a pension and receives Social Security coverage, the exact benefits for each teacher will drastically vary depending on factors such as location and number of years in the field. 
What is a Pension?
While teacher pensions aren't as popular as they used to be, the majority of teachers across the United States have one. A pension is a type of retirement fund, typically contributed to by both the employer and employee. However, the employer usually contributes the majority. Upon retirement, the retiree is compensated with periodic payments determined by the specific terms of the pension.
How Does a Teacher Qualify for a Pension?
It's standard practice to require a teacher to meet a certain service requirement before being able to qualify for a pension. This service requirement usually ranges from five to ten years in a teaching role. With these requirements in place, unfortunately over 50% of teachers will not qualify. Even if a teacher does qualify, there's an even smaller chance that this teacher will receive enough money from his or her pension to experience a secure retirement.
What is the Average Teacher Pension Amount per state?
The average pension amount for teachers per state varies dramatically. Below is a list of each state in the U.S. and the corresponding average pension amount (source: TeacherPensions.org):
Alabama – $22,335.81
Alaska – $34,605.15
Arizona – $19,770.85
Arkansas – $22,830.26
California – $49,267.69
Colorado – $40,784.73
Connecticut – $53,452
Delaware – $21,792.62
District of Columbia – $30,828.83
Florida – $22,214.86
Georgia – $43,192.11
Hawaii – $9,361.05
Idaho – $20,041
Illinois – $49,560
Indiana – $18,735.43 (1996 Fund) / $$27,695.90 (Pre1996 Fund)
Iowa – $20,262.50
Kansas – $17,052
Kentucky – $46,576.38
Louisiana – $27,324.25
Maine – $28,421
Maryland – $24,409.20
Massachusetts – $43,642
Michigan – $28,148.37
Minnesota – $27,593.21
Mississippi – $18,927.72
Missouri – $36,302.51
Montana – $29,110.82
Nebraska – $23,611
Nevada – $35,683.23
New Hampshire – $19,597.82
New Jersey – $40,175.17
New Mexico – $22,815.81
New York – $47,431.70
North Carolina – N/A
North Dakota – $29,508.20
Ohio – $66,416.82
Oklahoma – $24,369.40
Oregon – $37,793.86
Pennsylvania – $19,797.56
Rhode Island – $25,102.82
South Carolina – $20,528.17
South Dakota – $16,286.07
Tennessee – $22,751.41
Texas – $24,920.93
Utah – $29,823.33 (contributory) / $18,569.27 (noncontributory)
Vermont – $20,277.91
Virginia – $22,770.89
Washington – $28,203.65 (PERS 1) / $20,775.48 (PERS 2)
West Virginia – $21,415.35
Wisconsin – $22,911
Wyoming – $24,506.79
What Percentage of Teachers Per State Qualify for a Pension?
Alabama – 39%
Alaska – 39%
Arizona – 100%
Arkansas – 57%
California – 69%
Colorado – 36%
Connecticut – 55%
Delaware – 29%
District of Columbia – 36%
Florida – 28%
Georgia – 29%
Hawaii – 25%
Idaho – 70%
Illinois – 50%
Indiana – 31%
Iowa – 42%
Kansas – 45%
Kentucky – 67%
Louisiana – 54%
Maine – 14%
Maryland – 43%
Massachusetts – 12%
Michigan – 50%
Minnesota – 50%
Mississippi – 22%
Missouri – 58%
Montana – 35%
Nebraska – 32%
Nevada – 57%
New Hampshire – 31%
New Jersey – 56%
New Mexico – 33%
New York – 40%
North Carolina – 47%
North Dakota – 56%
Ohio – 34%
Oklahoma – 44%
Oregon – 46%
Pennsylvania – 36%
Rhode Island – 59%
South Carolina – 37%
South Dakota – 53%
Tennessee – 56%
Texas – 59%
Utah – 52%
Vermont – 33%
Virginia – 50%
Washington – 67%
West Virginia – 25%
Wisconsin – 64%
Wyoming – 42%
As you can see, these percentages leave many teachers without a pension. Without a pension, teachers have a much lower chance of experiencing a secure retirement.
Related: When Should Teachers Retire?
Do Teachers Get Social Security?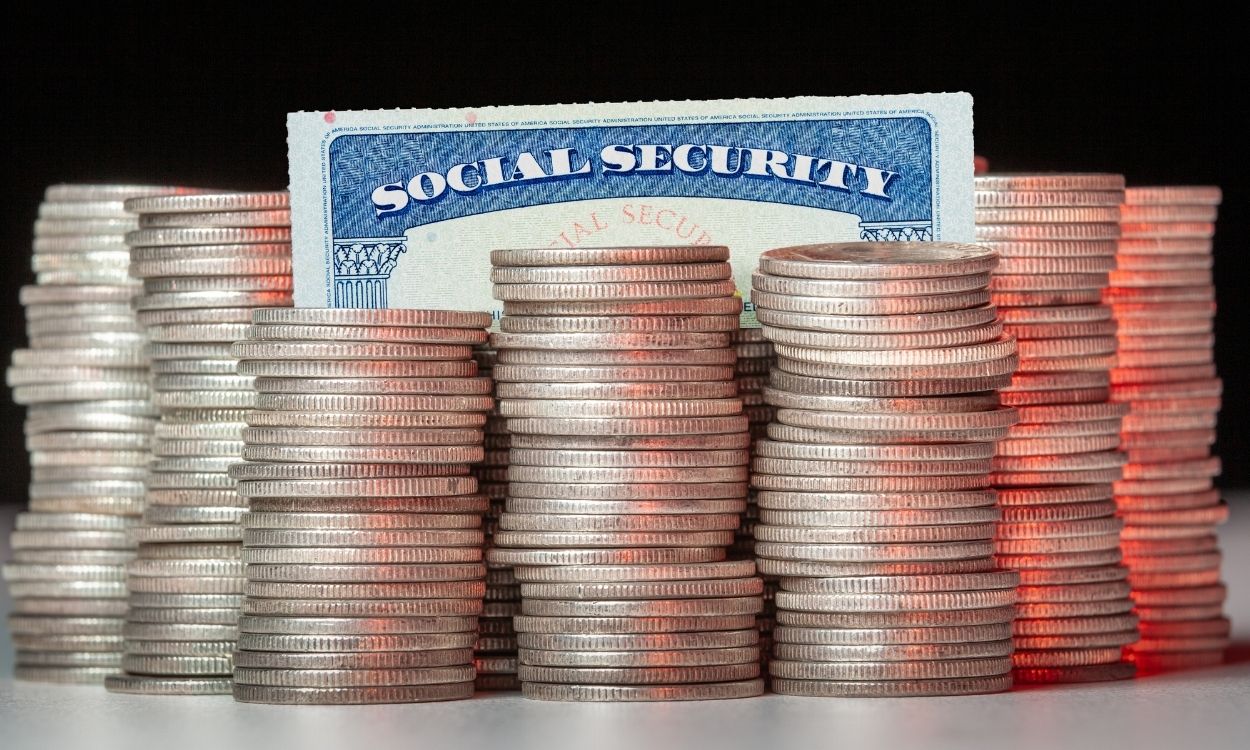 No matter the industry, there is never a guarantee that a retiree will receive Social Security coverage. More specifically, teachers make up one of the biggest groups of uncovered workers. Based on data from 2019, approximately 1.2 million teachers were not covered under Social Security.
In the original Social Security Act of 1935, state workers were not included due to concerns regarding the federal government being able to tax both state and local governments. In the 1950s, it was determined that states could begin offering coverage to public sector workers. Many states chose to proceed as a result of this new development, but some states opted to continue to exclusively offer pension plans. While offering only pension plans is a fine idea in theory, it only serves to benefit teachers who have been in the profession for 30 or more years.
Related: Do Teachers Get Social Security?
Which States Do Not Provide Social Security Coverage for Teachers?
There are a total of 11 states that do not offer Social Security coverage for teachers. The list of states are below, in no particular order:
Alaska
California
Colorado
Connecticut
District of Columbia
Illinois
Kentucky
Louisiana
Massachusetts
Nevada
Ohio
As you can see from the data above, these states that do not offer Social Security coverage do offer a higher average pension amount to help balance things out.
In Which States are only Some Teachers Covered by Social Security?
Below is a list of 11 states that provide Social Security coverage to only some teachers:
Georgia
Hawaii
Maine
Minnesota
Missouri
Montana
Oklahoma
Rhode Island
South Dakota
Texas
Wisconsin
NOTE: With the exception of these states and the states that provide no coverage, all other states provide coverage to all teachers.
At What Age do Most Teachers Retire?
On average, most teachers retire at the age of 59, which is certainly on the lower end when it comes to typical retirement ages. However, higher education teachers typically outlast that age average by a few years. There are many factors to consider before a teacher chooses when he or she would ideally like to retire. In terms of Social Security benefits, a person can begin to take advantage of those at the age of 62. Full benefits can be claimed between the ages of 65 and 67, which is considered a person's "full retirement age". When it comes to healthcare, Medicare doesn't go into effect until the age of 65.
Why Does Teaching Pay so Little?
The value of good teachers, especially during COVID-19, is not typically reflected in what they get paid. Compared to other working professionals who receive a similar education and have similar experience, teachers earn about 20% less.
Not only that, but some teachers throughout the country live below the family living wage. Some believe that these low wages can be attributed to our cultural beliefs born decades ago. People didn't believe that teachers had to be as smart as accountants, dentists, etc. Because of this belief, teachers tended to receive a lower wage than people in these "smarter" professions. Unfortunately, as our economy continues to battle COVID-19, it doesn't look like the monetary situation for teachers will improve anytime soon.
Is Teaching Considered a Good Career?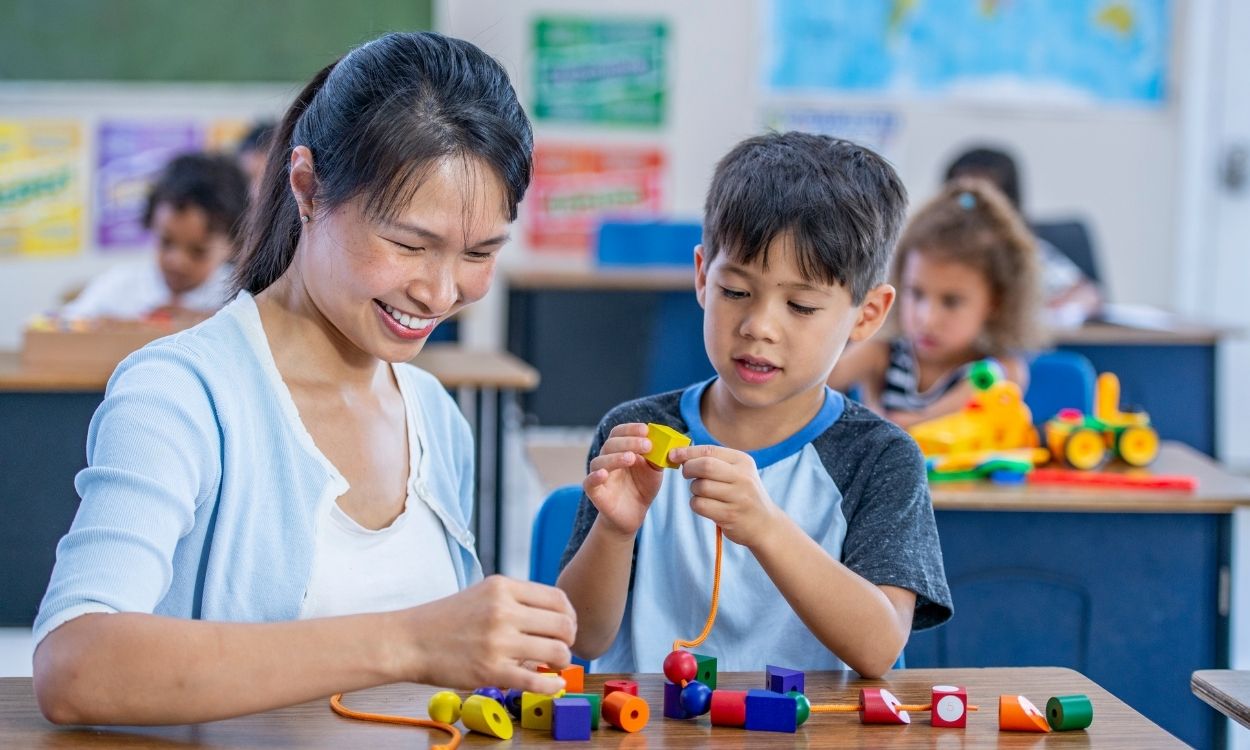 Yes, teaching is considered to be a good career. Most teachers find their jobs to be extremely rewarding. They are in a unique position to see their work paying off every single day as their students continuously learn and grow. They also tend to experience a great deal of appreciation and validation from students, parents, and colleagues.
Additionally, they get an extensive summer break along with their students which gives them ample time to rest and recharge. Teaching is one of the only professions that grants its employees this length of a break every year. Teachers also have the luxury of job security. No matter the state of the economy, teachers are always needed to support the education of the future generation. Within the next few years, more and more teaching jobs are expected to open up, giving more people the opportunity for employment in this field.
Related: Do Teachers Get Paid in the Summer?
Are Teachers Generally Satisfied with their Retirement Benefits?
No. Most teachers don't come into the teaching profession expecting a huge salary. However, they do expect to be taken care of through retirement between their pension and Social Security. As the cost-of-living and the cost of healthcare continue to increase year after year, most retired teachers do not see these changes reflected in their pension checks.
Unfortunately, this has caused many retired educators to feel extremely insecure throughout retirement. Advocates for a cost-of-living adjustment are actively petitioning for the appropriate changes to be made. Hopefully we will see some changes in the coming years!