The last few years have been so not-normal in education, to say the least. After being uprooted from the subject I'd taught for 14 consecutive years and being placed in the subject I was placed in for the first 7 years of my career, not to mention trying to navigate my own life, while the world dealt with a global pandemic, well, let's just say I don't even want to know how much money I spent on my new best friend–Teachers Pay Teachers–during the 2020-2021 school year.
Seriously, that place was a godsend for a veteran teacher who suddenly felt like a rookie all over again. Now that I'm back in my comfort zone, teaching what I really love, maybe I can use my talents and earn back some of what I spent last year. Is it possible to still make money on Teachers Pay Teachers in 2023?
The short answer is yes. But it takes time and patience to become established and steadily bring in income. On average, sellers typically see an increase in sales when they have around 50 high-quality products in their shop. Additionally, there are two subscriptions: free and premium. Commission fees are higher with the free subscription. The premium subscription has an annual fee, but lower commission fees on each sale, as well as a few other perks. 
Is Selling on TpT Worth It?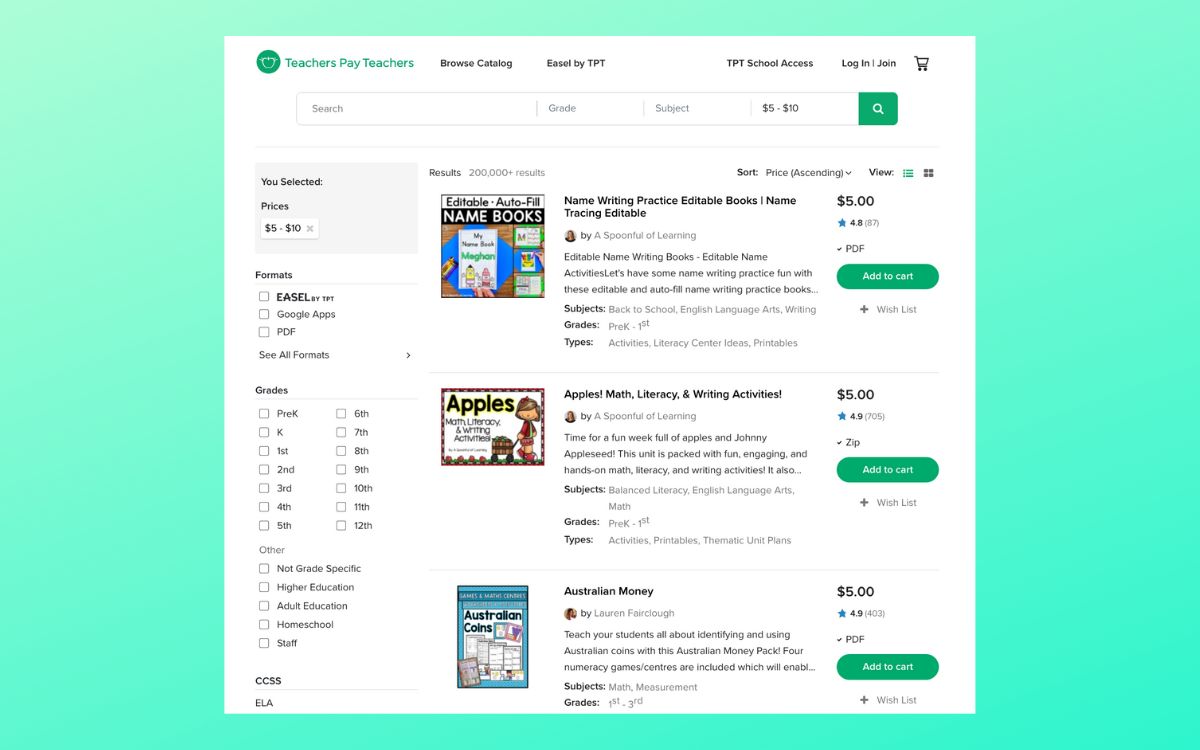 It's easy to set up a store on TpT. Simply fill out the required information, figure out a store name (or you can just use your own name), and start uploading your products. There is a premium seller account you can join, which will cost you about $60 annually, but you'll get more money from each sale, as well as a few other perks. You'll also want to take a look at the products already for sale on TpT. If there are a lot of products similar to what you are thinking of offering, you may want to explore other options or areas to focus on.
Take the time to think about any possible negative effects from selling your products. Could there be implications if an administrator learns you're selling products? Is it possible colleagues may "expect" preferential treatment and want your products for free? What if you become a TpT rockstar, how will you deal with that kind of notoriety? Now, that last question probably won't happen, but you should still prepare yourself for unforeseen circumstances from selling your products.
Think of your cache of products you'll be selling. Now, think about how rapidly technology changes. If you want to continue selling your products for years to come, you'll need to make sure they are up to date and user-friendly, which means they will need to be tech-friendly because, let's face it, that's the direction education is heading. Teaching standards also continue to shift and change. Expect to routinely update your products for tech and standards alignment, which will take time, but will help your sales continue.
How Much Can I Expect To Make on TpT?
While some Teachers Pay Teachers sellers have made millions selling their products, most people can expect anywhere from a few hundred to a few thousand dollars each year. You also should consider the two seller subscriptions offered on TpT. The free subscription may be wise while you get started, just in case you decide the TpT platform isn't for you. On the other hand, the premium subscription may be worth the annual fee if you feel like you're ready for the time commitment in setting up your shop and creating polished, high-quality products regularly. This is key to reaching that somewhat magical 50 products to sell number, which is when most sellers tend to see their sales pick up. More products, more potential for sales. Kind of a no-brainer.
Starting a TpT Store in 2023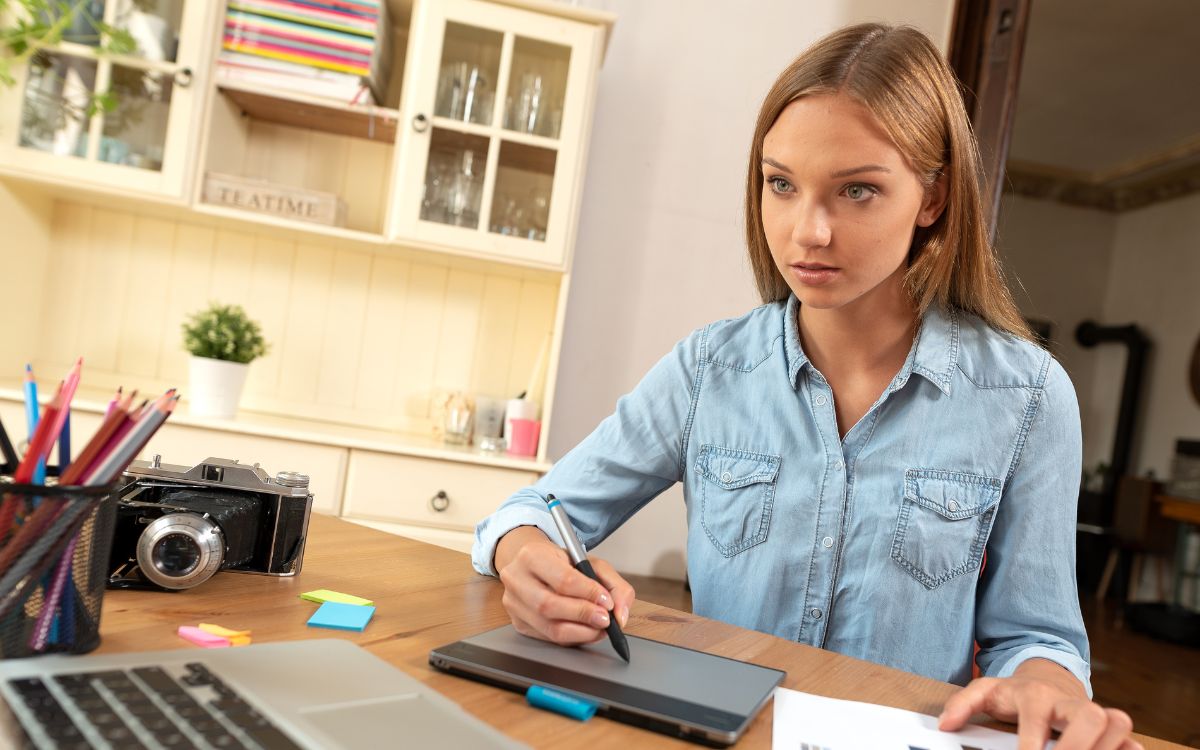 First order of business: decide on product ideas. The easiest place to start is with things you have already made for your classroom. You can even brainstorm ideas for things you wish you had for your classroom, as well as ask other teachers for their wish lists. Once you have settled on one or two product ideas, if you can then find a way to expand and come up with similar ideas, you will make yourself much more marketable. So, try thinking of an end-of-the-school-year idea for writing prompts you already have, for example, and take some time to create similar writing prompts, but for different holidays or other time periods throughout the school year. Having more products to offer will only create more opportunities for you to make money.
Next, you're ready to create your first product. Actually, you may want to have two products to begin with because your first product on TpT has to be a free resource. If you hit the ground with two products, then one can be your free resource and the other you can list to sell and start making some cash.
Setting up your shop and coming up with a name for your shop comes next. This step is a fairly important one, so you will want to put some thought into things like your logo and the cohesiveness of your products. You want potential customers to find your shop inviting and easy to shop for products. Think about the kind of teacher you want to sell to because that will help a great deal in establishing the look and vibe you should go for when setting up your shop.
With your shop set up, it's time to start posting your products. This is where providing customers with details about your products comes into play. You want to let customers know what the product is, who it's for, how it can be used, grade level, standards covered, etc. When you post your product, you'll want to have really good-looking thumbnails, so take the time to make it colorful and appealing to look at because people tend to naturally gravitate toward the pretty, good-looking products. Video previews, while they take time to create, can be very helpful in selling your product because you can show the product in action and explain in detail how the product can be used.
Finally, continue making products. As with most businesses, it is going to take time to make money on TpT. Continuing to create high-quality products will help you fill up your shop and bring customers in. Typically, on TpT once sellers have around 50 products, they tend to see their sales pick up. Make products that are easy to use. Include guides for teachers or instructions if there is a portion of your product that could be confusing. If you're still in the classroom, test out your products with your students. Many headaches can be taken care of simply by using your product and making any changes so that it is easy for customers to use.
How Much Commission Does TpT Take?
TpT offers both free and premium memberships. Sales from free memberships will cost the seller 45% and 30 cents per item on their sales. Premium memberships are $60 annually, plus 30% of sales and charges on products sold for less than $3. So, the downside is obviously the commission fees, but the plus side is that TpT really does help teachers help each other with their craft, at reasonable prices and with the convenience of accessing thousands of resources in one location.
What Are Other Ways to Make Money on TpT?
In addition to selling teaching resources, TpT has job openings available. TpT has positions for customer experience, human resources, engineering and data science, design, and marketing. These could be good options for additional income or for someone looking for a job out of the classroom, yet still very much tied to education.
TpT literally saved my sanity during the COVID-filled 2020-2021 school year. Being able to easily find resources that were easy to use, worthwhile, and high-quality made spending a few dollars here and a few dollars there totally worth it for me, especially those resources I literally just had to download, and then put links on Google Classroom. But, I really did spend hundreds of dollars of my salary, which I kind of regret.
Will I hop on board the TpT train and try my hand at making a little extra money? I'm not sure. I have resources I have created over the years which I am sure would be useful to other teachers, and who knows, maybe I would surprise myself and really get into creating products to sell (I secretly LOVE creating worksheets, projects, and lesson plans for students!). As a teacher who is a few years away from being able to retire, I'm not sure I want to devote the time necessary to creating and testing out products if I'm only going to be actively teaching for a few more years. On the other hand, this could very well provide me with the supplemental income I could use during retirement. Decisions, decisions.
Related Articles