You love teaching your students. You care about their success and give it your all. And you love when a student looks you in the eye, smiles, and thanks you for your guidance.
But you probably feel like you're lacking…
Money
Time
Greater Fulfillment
Aren't we all? But as a teacher, you might feel like there's more out there. And I'm here to tell you, you're right!
Over the last 2+ years, I've made an excellent living teaching online. And I'm not even a teacher!
You see, these days there are so many ways to make money online. The best part? Great teachers like you aren't limited to the classroom.
Now, you can share your love for teaching with students all over the world!  Don't want to teach? You can still get paid for the skills you already have, too.
Whether it's creating a website or teaching on a learning platform, today I'm showing you 5 ways to make $100 a day online.
Creating a website/blog from scratch (and monetizing it!)
What do you like to learn in your spare time? What are you passionate about? Chances are, other people are into the same thing.
So why not create a website catering to people like you?
These days it's super easy to do, using website builders like Wix or building a WordPress site.
You can build a following first by writing entertaining and practical content for your readers.
Then you can use one or more of the following avenues to grow:
Social media
Paid ads
SEO (Search Engine Optimization)
Be a podcast guest
Once you've built a following and got enough people on your email list, you can start monetizing. Here are some ways to monetize your website/blog:
Sell ad space on your site. Get paid every time a visitor clicks an ad.
Become an Amazon affiliate. If your site reviews products, readers can buy from Amazon using your link. Then you get a kickback!
Market products in your niche that have affiliate programs. Clickbank.com is an excellent resource for finding products. In general, your commission on Clickbank products is higher than Amazon sales.
Grow large enough, and you'll be making more than $100 a day in passive income in no time…
Bonus tip: Do you have a big personality you want to share with the world? These tips are also transferrable to starting a YouTube channel! If you're going to be on camera and work on your video editing skills, that's a great option.
Either way, you're learning, teaching, and growing your "side hustle!"
Leverage your skills and build a client base with Upwork
Do you have other skills or talents besides teaching?
Skills like graphic design, programming, writing, marketing, customer service, and more?
Upwork could be the place for you. It is one of the largest freelancer websites. Over 5 million businesses, including Airbnb, GE, and Microsoft use Upwork to hire freelancers.
Individuals and companies continuously post new jobs for freelancers to bid on.
If you have the chops, Upwork support gives you tips and training to make your profile stand out. They also provide help for writing attention-getting proposals and managing client relationships.
Score an hourly job, and you can make $100 a day or more based on the project.
Once you get a few successful jobs under your belt, Increase your hourly rate.
Make sure to back it up with proof (skills, previous projects, reviews), and you'll get there even faster!
Use Skillshare and Udemy to teach your passion to the world
Skillshare and Udemy are high-quality educational sites for people who want to learn real, practical skills.
I know you're a lifelong learner. You probably wouldn't be on MoneyWise Teacher if you weren't.
So how can you use your acquired skills outside of doing it in the real world? Teach it!
Similar to Upwork, you can leverage your marketable skills. But this time, you can teach what you know and interact with students all over the world!
Skillshare's model works like this: They serve all kinds of creators. Build a following and entice Skillshare users to watch your class. The more content your users watch, the more you get paid. It's that simple.
Udemy is a little different. Udemy's 50 million users pay for individual classes on topics like personal development, entrepreneurship, marketing, design, photography, and more. Create a course, and you get paid every time a user purchases it.
If you receive good reviews encourage users to sign up for your email list.  Then you could always do additional live trainings to better support your students in solving their problems.
Be sure to check out the best online software programs for teaching students in real-time.
So are you ready to fulfill your dream of expanding your reach and impact?
Well, Skillshare and Udemy help make that dream a reality.
As an example, I've taken my love of photography/videography and turned it into multiple courses on both platforms. And get this – I shot these videos once. And I continue to make well over $100 a day on both platforms – only a couple of years after publishing.
It's possible!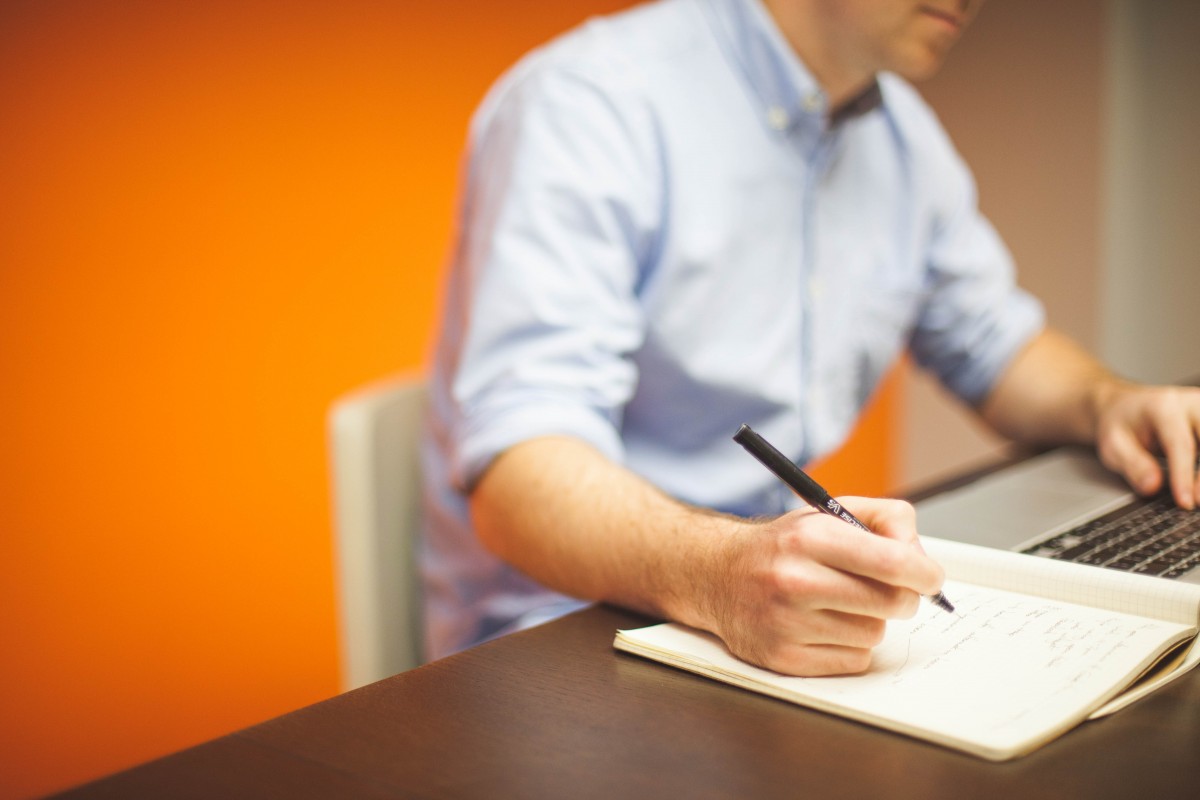 Are you a hardcore writer? Textbroker might be your path
Are you a great writer? Can you write quickly and coherently? If so, Textbroker might be a good fit for you.
Textbroker specializes in providing content writers (with additional skills) to companies from all industries. It's like Upwork but just for writing.
You are more valuable on Textbroker if you know SEO and other skills that increase traffic and sales.
At first, you might scoff at projects that offer 5 cents a word. But like I said, if you can write fast and make sense, all you need is 2,000 words to make $100. It's not out of the question.
Another option: You can also use Upwork or Textbroker if you went with the first option (creating a website). If you want to scale your website/blog and need help creating content, Textbroker is a helpful resource.
A side hustle opportunity for crafters!
Do you want a break from teaching? Do you craft or like to work with your hands in your spare time? Consider opening a shop on Amazon Handmade…
Amazon Hand Made is similar to Etsy and attracts lots of traffic.
Here's a tip to get you started:
If you have a diverse skill set, check out current trends.
What's popular, and how is it being created? Can you make something similar but different enough to stand out? Go for it!
Then make some skills and get some good reviews.  The more positive reviews you have, the easier it is for potential customers to find you. And the more money you can make!
Are you ready to jumpstart your side hustle?
There you have it: 5 ways to make $100 a day online!
The best part about these options is you don't need much to get started.
Another empowering, refreshing point – you receive direct feedback in real-time. Your ability to serve clients/students/readers is directly related to how much money you make. And that's a welcome change of pace, am I right?
Not sure about any of these options? Check out my YouTube video breaking down even more ways to make $100 a day online.
And who knows, maybe one day your new side hustle could turn into your main gig?
Cheers and well wishes to your new life as an online teacher!