If you're a teacher, chances are you're in one of the following situations: a) you don't make enough money, so you have to get a second job to make ends meet; b) you have extra time in the summer that you're looking to fill or c) both. Whether you're looking for a second job that fits into your teaching schedule or you just want to find a seasonal position, plenty of opportunities exist for people with your skills.
Side gigs can be a great way to make some money and fill your time with money-making activities that you actually enjoy. However, finding the right side gig for you can feel overwhelming or scary at times.
That's why we've composed a list of the 10 best side gigs for teachers. Many of these side gigs are perfect for educators because they allow you to exhibit your skills in instructing and communicating. Others, such as dog walking or cat sitting, may just appeal to your interests and hobbies, and they're fun! All of these side gigs give you the flexibility of choosing when, and how much, you work.
How Can Teachers Make Money on the Side?
Here are 10 of the very best side gigs for teachers we cover in this article:
Tutoring
Teaching English Online
Selling Books and Educational Products
Freelance writing
Teaching Adjunct at a Community College or University
Set up a Teachers Pay Teachers Store
Become a Virtual Assistant
Sell your Old Clothes on Poshmark
Teach an Online Class Through a Platfrom Like Skillshare
Cat Sit or Walk Dogs
---
1) Tutoring
Whether you're tutoring in-person or online through a virtual platform like Zoom or Google Hangouts, tutoring is always a well-paid and rewarding side gig for teachers. Now more than ever, parents are looking for quality tutors who can help their children keep up with classwork. Check tutoring ads for the most frequent hourly rates in your area. Depending on your expertise and subject matter, you could make between $25 and $50 an hour and even more!
Some educational nonprofits may also be hiring qualified educators to tutor children online. These programs exist to help students who are falling behind while learning from home, and some of them may extend over the summer, when teachers likely have more free time.
2) Teaching English Online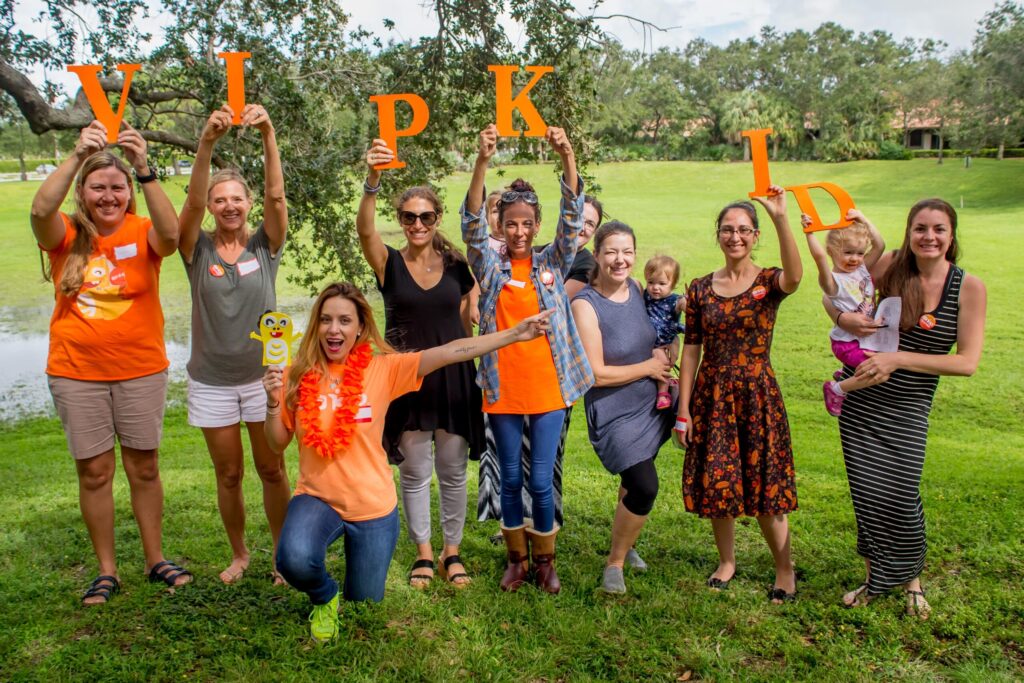 If you're an English, English as a Second Language, or even elementary school teacher, you'd be a great fit for any of the various English as a Second Language online programs. Many of these programs allow educators to work from home, teaching English online to students in other countries. Because of time differences, you must be willing to work strange hours, such as in the early morning. VIPKID is probably the most well known of these programs, but there are plenty of others out there as well.
3) Selling Books and Educational Products
Many teachers take up selling direct sales products as a way to make extra income, but some people are leery of multi-level marketing companies. One way to avoid feeling so pushy is to sell products that you truly believe in, and that you know others will enjoy too. A number of children's book publishers and educational products have direct sales programs. Barefoot Books and Usborne Books and More are popular companies among teachers. Discovery Toys also allows teachers and parents to sell products from home. In all cases, you likely have numerous teacher and parent friends who will gladly become regular customers once they see the quality and educational value of these companies.
4) Freelance Writing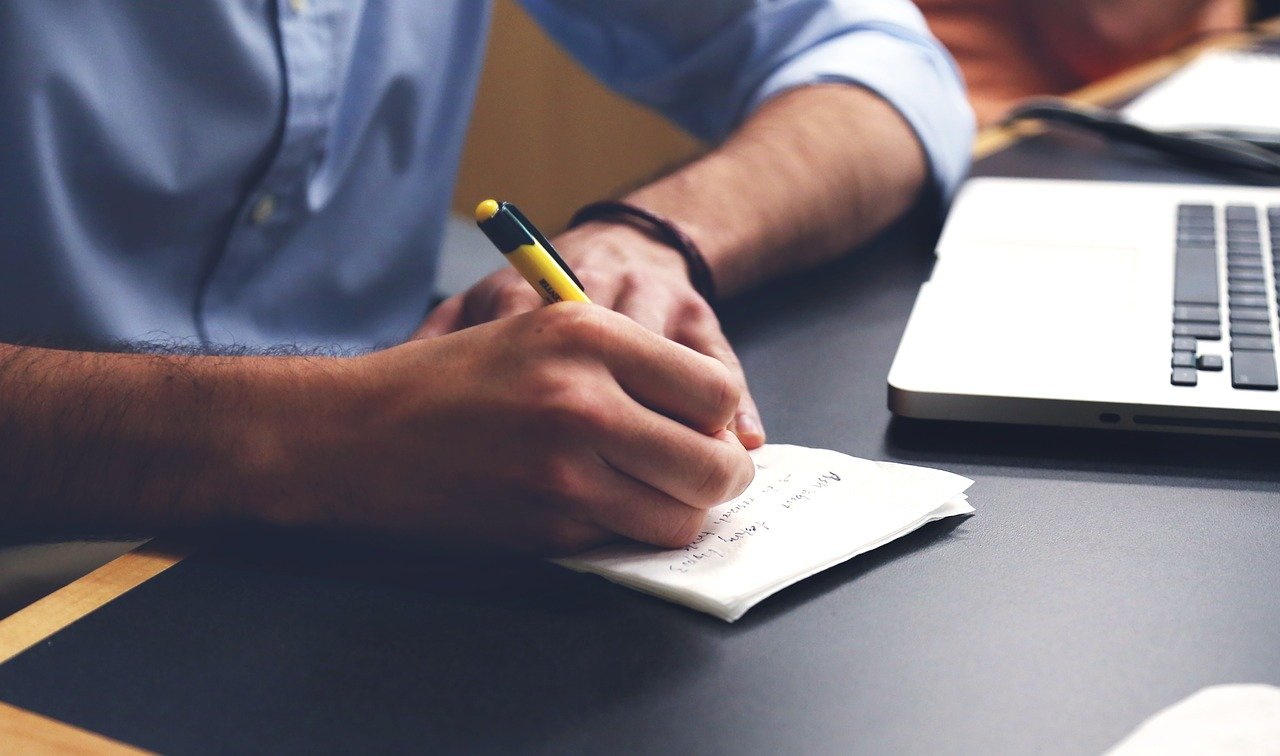 Freelance writing can be a great way for educators at any level to make some extra income. Everyone's an expert at something. Freelance writing allows you to share your knowledge in your free time. The best part is, you get total control over when, and how much, you work.
Sites such as Upwork can be a good place to find easy writing jobs. However, if you're really serious about making money, you should hook up with a content agency or query the professional teaching publications you read. Many professional teaching societies, such as the National Council of Teachers of English, publish journals for educators that take freelance writing. Websites for teachers, such as Edutopia, also accept freelancing queries. If you have a unique take on teaching your subject or grade level, or you just have a fun teaching-related story to tell, these websites can help you make a little money.
5) Teaching Adjunct at a Community College or University
If you have a master's degree of any sort, chances are you qualify to teach as an adjunct instructor at a local community college or university. If teaching wasn't your first major or first profession, you may have valuable knowledge in other content areas or high demand fields. Many community colleges have evening and weekend programs for adults, which fit easily within your available hours, or summer programming for children. Teaching adjunct courses can be a good way to get experience teaching with other populations of learners and meet new people.
6) Set up a Teachers Pay Teachers Store
You probably know Teachers Pay Teachers as the first place you go when you need quality teaching materials and you don't have the time to make them yourself. But have you ever considered starting your own Teachers Pay Teachers store? If you have any already made worksheets, activities, or lesson plans, why not put them on Teachers Pay Teachers? Most teachers don't make a lot of money from their stores, but with a little advertising you can make some nearly passive income from sharing your own original resources.
Teachers Pay Teachers superstars also send email newsletters, create successful social media accounts, and even sometimes offer additional services or classes for a fee. If you love designing curriculum resources, you can turn your store into a more lucrative business model.
7) Become a Virtual Assistant
"Virtual assistant" is a term that encompasses a lot of job responsibilities. Basically, a virtual assistant provides some kind of technical or creative assistant to their clients remotely. Most virtual assistants wear many hats. You might work for a freelance writer updating their social media, for example. You may be asked to manage a client's calendar or schedule their appointments. Many virtual assistants act as independent contractors, so if you already have your foot in the door as a freelance writer or artist, you likely have some knowledge as to what it takes to be a virtual assistant.
8) Sell your Old Clothes on Poshmark
Many of us have been doing some cleaning and organizing recently. If you're like me, you have a ton of clothing that you don't wear anymore just taking up room in your closet. Poshmark is an app where users can sell designer brand clothing that they don't want anymore at the fraction of the price. If you're organized and take good quality photos of your unloved clothes, you can often get as much as 50% what you paid for them originally. Some people make quite a bit of income "flipping" thrift store finds on the site as well. It could be a fun and profitable hobby if you enjoy fashion.
9) Teach an Online Class Through a Platform Like Skillshare
With everyone staying at home these days, online teaching platforms like Skillshare are thriving. Anyone who can take a quality video and design a class project can start a class on Skillshare. Teachers earn royalties based on the number of hours enrolled students spend on your class. Most classes on Skillshare fall into creative categories such as illustration, creative writing, and photography, so it can be a great way to put your creative hobbies to good use and make a little extra money.
10) Cat Sit or Walk Dogs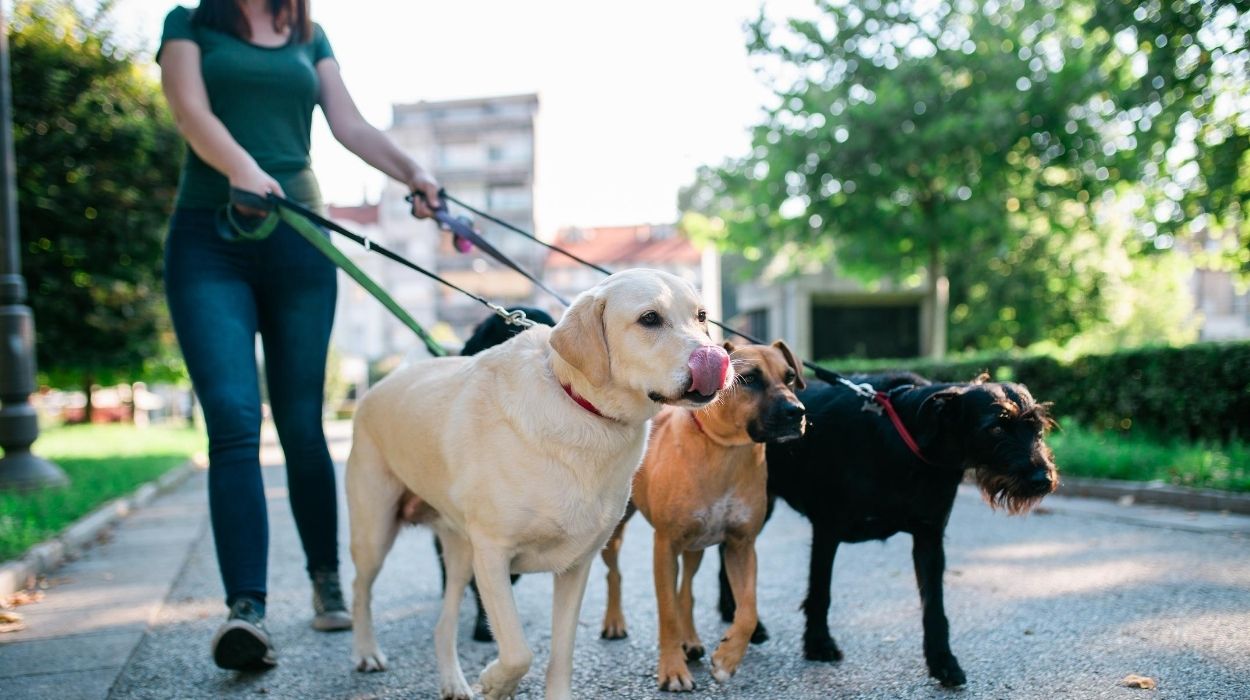 People sometimes go on vacation and have to leave their pets behind, which is where a cat sitter or dog walker comes into play. Check the internet for dog walking services in your area and inquire about working for them. You can also use websites like Care.com to find these types of gigs. However, you don't necessarily have to use some kind of existing service to find these types of jobs. You likely already know people who are looking for someone to take care of their pets at some point over the summer months, or during the holidays.
Best Side Gigs for Teachers – Conclusion
In a perfect world, teachers would make more money for all of their hard work and time commitment. Until then, side gigs might be a good supplement. If you have the time, skills, and drive, you can thrive at the right side gig (or two) for you. You can really control how much money you make with any of these gigs. The more time and effort you put in, the more rewards you will get out. Some people even turn their side gigs into full time jobs, if you ever decide to quit teaching! Either way, all of these side gigs can give you the chance to hone your skills in areas you might already be exploring.
Thank you for reading!  Since you are looking for ways to make more money you may be interested in finding out what kind of teachers make the most money. Read our in-depth article to find out!