Teachers and employees of schools, colleges and universities are eligible to receive a Ford teacher discount on the purchase of a Ford or Lincoln. They offer a hassle free buying experience and special educator pricing with a $1000 discount on nearly every new car & truck. Ford also continues to offer a $500 rebate to all buyers.
Ford Discount for Teachers – The Details
In order to qualify for the Ford teacher discount, your school, college or university must be affiliated with Ford's Educator Appreciation Program. Just register on Ford's website and show proof of full time employment in the form of an employee ID, valid teacher certification, or a pay stub. Again eligibility is based on where you work, and the discount is available to a wide range of educators. Many positions are eligible, ranging from certified teachers to office staff and librarians. However, there are two notable exceptions: iff you are a homeschool or preschool teacher you unfortunately do not qualify.
Excitingly, the Ford discount for teachers and other educators is available on the purchase or lease of eligible new model year Fords. You may also get an extra $1500 conquest bonus when coming from a competing brand. Couple that with the $500 rebate and the $1000 Ford teacher discount. That's $3000 in savings! As a bonus, the incentive can even be transferred to spouses, domestic partners, and their dependent children.
Unfortunately, Ford currently offers this $1000 bonus to US residents only.  Also, certain limited production vehicles such as the Ford Focus RS, F-150 Raptor, and Mustang Shelby GT350 do not qualify for the Ford teacher discount.
Visit FordThanksEducators.com for More Info
About Company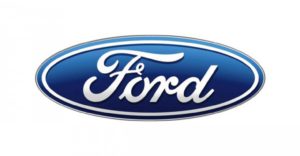 Ford is an American Multinational auto manufacturing company that sells automobiles, commercial vehicles and luxury cars. Teachers can save extra money on buying eligible vehicles! Ford offers certain rebates, incentives and discounts to local educators.