Budget is a rental company that offers multiple services. They have locations that offer rental cars and locations that offer truck rentals, for moving or transporting large amounts of property. Budget has more than 3,000 locations around the world, though they had humble beginnings as Budget Rent A Car in 1958 in Los Angeles, CA. Though the company has expanded, changed, branched off, and diversified, they have kept to their mission to deliver quality with friendly service.
With such a commitment to friendly service and community, it's often asked, what kind of discounts do they offer. Does Budget Offer a Teacher Discount?
Does Budget Have a Teacher Discount?
The answer is Yes and No.
Budget Truck Rental has a great discount program to help teachers with moving expenses. They are currently offering a 20% discount on local moves and 15% off one-way moves. This should help get you started in a new place. There are also other great deals to be had.
However, Budget does not currently have teacher discounts on rental cars. Despite this, Budget Car Rental has many great discounts, offers, and coupons available on its website. Finding a great deal should not be difficult.
How to Get Your Budget Teacher Discount
Using your Teacher Discount with Budget Truck Rental is easy. Simply book online! After you have entered your information and started your reservation, enter Discount code "TEACH". It's that simple! You should be aware that prices can vary from location to location and the time of year. The discount is only taken off of the base rate and depends on vehicle availability. There may also be some dates during peak seasons when you won't be able to apply this discount.
Budget Teacher Discount – More Recommendations
Budget Truck Rental has a great discount system for many qualified people. They offer a 20% to Military Personnel who are traveling with orders, as well as 10-20% for AARP members. Budget Truck Rental also gives a 20% off local and 15% off a round trip rental to Police, Fire, and EMT personnel and the same discounts to members of the Motor Club.
Budget Car Rental often runs many great promotions. They also offer coupons and deals for one-way trips or extended rentals.
About GMC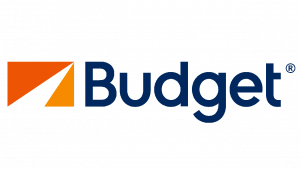 Budget was a multi-faceted company that has been broken down into many different groups. Budget Rental is now part of the Avis Budget Rental Group LLC. Their mission is to "Consistently deliver a quality product, friendly service and great value….". Their company values center around a commitment to great value, quality and service, pride in their work, and the recognition that profitability fuels growth and being a great place to work. An American grown company working around the world.