When you think of renting a car, one of the first brands to come to mind is Hertz. As one of the oldest and most common names in car rentals, it's no wonder that they are at the top of the list. For over 100 years now, since its humble beginning as Rent-a-car Inc, in Chicago, IL, Hertz has been leading the pack in quality and customer service in the car rental industry.
Teachers know what it's like to need a break. For a day or a week, across state or across the county, they know to take advantage of a vacation when they get one. And like everyone else, they are looking to get the best deal that they can, where they can. When you're looking to rent a car you want to make sure that you are getting the best deal you can, and since they are the best-known name in car rentals, does Hertz offer teacher discounts?
Does Hertz Have a Teacher Discount?
Hertz does not currently have any discounts for teachers. However, Hertz keeps an up-to-date listing of all the featured offers and specials on their websites. You will want to be sure to check back before renting, to make sure that there haven't been any changes.
Though there are no teacher discounts, there are a few others that teachers may qualify for.
Hertz Teacher Discount – More Recommendations
Hertz has a few regular discounts that they offer.
Currently, Hertz is offering a standing deal of 20% off base rental rates to drivers 55 years and older. Great savings! Taxes and fees are not included.
Hertz also partners with AAA to give member discounts. AAA members can receive 10% off of the base rental rate, just for being a member. They can also receive $40 off monthly car rentals through December 31, 2021.
People under 25 usually can not rent a car. Most companies see the age group as too much of a liability. If they do rent to people younger than 25, the extra fees are astronomical. However, Hertz rents to anyone over 20, and with no added fees!
About Hertz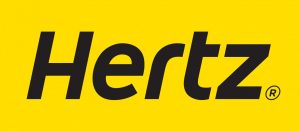 Hertz was founded in Chicago, IL in 1918, under the name Rent-a-car Inc. By Walter Jacob's. They started with a dozen Model T Fords. In 1923 the company was purchased by John Hertz.
Over 100 years in business and several ownership changes later, Hertz is a name synonymous with car rentals around the world. Hertz operates in 160 countries and owns several other car rental brands. With over 12,000 locations and franchises, finding a rental vehicle should never be difficult.