Home Depot has long been a teacher favorite! Whether working on a home or classroom project, Home Depot very likely has you covered! The big question is...
Does Home Depot Have a Teacher Discount?
Yes! If you are an educator making a purchase at Home Depot with school funds you are eligible for a discount! Your Home Depot teacher discount is in available in the form of a tax exemption.
Once validated with your school's tax ID, this status is attached to your online account for any purchases that you make.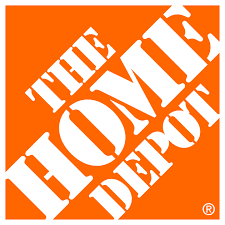 Home Depot Teachers Discount?
Home Depot doesn't offer specific codes, but rather an account based TAX EXEMPT status with a valid school tax ID. Once applied to your account, this is applicable to all purchases.
See Exemption Details
We earn a commission if you make a purchase, at no additional cost to you.
How to Get Your Home Depot Education Discount
There are some rules and restrictions relating to the Home Depot education discount. In short, you need to present a tax exempt form with your school's tax ID number.
Visit the Home Depot website for more details on Home Depot tax exempt purchases.
Learn More About Home Depot's discount for teachers HERE
Other Ways to Save at Home Depot
Depending on your order size and state sales tax, the Home Depot tax exemption may not be very meaningful (although every bit helps and on large orders it IS significant in many states).
Here are some other places to catch the latest deals:
Home Depot Special Buy of the Day: These offers rotate throughout the year and are only available online for 24 hours. Some great finds, but easy to miss if you don't know this page exists!
Home Depot Rebate Center: Another frequently missed section is Home Depot's manufacturer rebate section, a great way to easily filter which brands are offering the best rebates at any given time. Particularly common and useful for larger appliances (e.g. as of this update, GE Appliances feature the best rebates).
Home Depot Military Discount: If you, a family member, or friend has served, consider registering or asking them to use their discount (paying them back, of course!). Most veterans or active service members would be thrilled to support their educators like this and understand vocational sacrifice.
Looking for Other Teacher Discounts and Freebies?
The Moneywise Teacher features the internet's largest database of discounts for educators!  See more education discounts related to home products and services. Or, browse all teacher discounts.
Also check out Home Depot's top competitor Lowe's discount page for the latest educator discounts there.
Also, be sure to check out our comprehensive list of teacher freebies. Just enter your email address below to get instant access to our Ultimate List of 112 freebies for Educators!
About Company

The Home Depot has more than 2,200 stores throughout the US, Canada and Mexico. They offer a wide range of home improvement products and services and educators may be able to benefit from their tax exempt program!