GMC has built its reputation on performance, durability, and dependability. As the division of GM that specializes in heavy duty trucks and SUVs, GMC is the name you turn to when you need a hard-working vehicle. Despite similarities to the Chevy brand, also a subsidiary of GM, GMC is billed as the premium offering, with luxury vehicles like the Denali and Hummer series.
If anyone understands the importance of hard work and dependability, it's a teacher. And no one deserves a little bit of luxury more. While working long hours at a rewarding career are great, sometimes you just want to sit back and enjoy a little bit of comfort on your ride home. What better way to do that than in a nice, dependable truck or SUV though they can be expensive. So, does GMC offer discounts to teachers?
Does Chevy Have a Teacher Discount?
GMC does not currently offer a discount for teachers or educators. However, they have many amazing discount programs that you may still be able to take advantage of. These programs can also be combined with other offers to lead to even more great savings!
GMC Teacher Discount – More Recommendations
GMC is always advertising great deals and offers on new vehicles. Pairing this offers with one of the many discount programs GMC has available means amazing savings in your pocket!
GMC offers the GM Family First discount, that allows employees of GM and eligible family members to purchase or lease vehicles at the Employee discount Price. Eligible supplier company employees and dealership employees get the same great discount. These discounts can be combined with other great deals!
The Military Discount applies to active duty, reservists and discharged veterans (within 3 years of their discharge date), as well as their spouse and household. This discount applies to any branch of the Military, including the Coast Guard. The discount can be combined with most current offers.
GMC also provides the GM First Responder Discount. This applies to local, state and federal law enforcement, correctional officers, paid and volunteer for fighter, EMTs, and paramedics, as well as 911 dispatchers. As with their other discounts, this cam be combined with most other current offers.
Another avenue to consider is the GM Educator Discount Program. Though not available on GMC models, they do offer a great discount through GM on eligible Chevy model vehicles.
If you are shopping for a new GMC vehicle, be sure to check the GMC website, dealer websites, or visit your local dealer to find out about all of the current offers or discounts that you may qualify for.
About GMC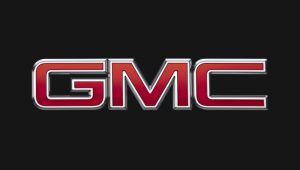 GMC is a subsidiary of General Motors. General Motors Truck Company, or GMC, is the heavy-duty truck and SUV division. They also make vans and light-duty trucks and have in the past produced fire trucks and ambulances. Founded in 1902 as Rapid Motor Vehicle Company in Michigan, it became a subsidiary of General Motors in 1909 and became General Motors Truck Company in 1911 or GMC.