If you're thinking about becoming a teacher in Florida, you may have a lot of questions about whether it's worth it or not. Florida is famous for its hot summers, mild winters, beautiful beaches, and city attractions like Miami, Tampa, and Orlando. It also has some amazing natural scenery. With all this in mind, you may be wondering what the pros and cons of teaching in Florida are.
Every state has its ups and downs. Florida can be a great state to teach in for a number of reasons, but there are some downfalls and things you may want to consider before making your decision.
Pros
Retirement and benefit plans
School selection
Mild winters and outdoor activities
No income tax
Teacher certification pathway options
Cons
Relatively low salary compared to other states
Cost of living (depending on area)
Crime rate
Hot summers and extreme weather
Overall, living in Florida as a teacher really comes down to what you want in a school system and place to live, and the sacrifices you're willing to make for some of the benefits. We're going to dive into each of these pros and cons to help you figure out if teaching in Florida is worth it for you.
Pros of Teaching in Florida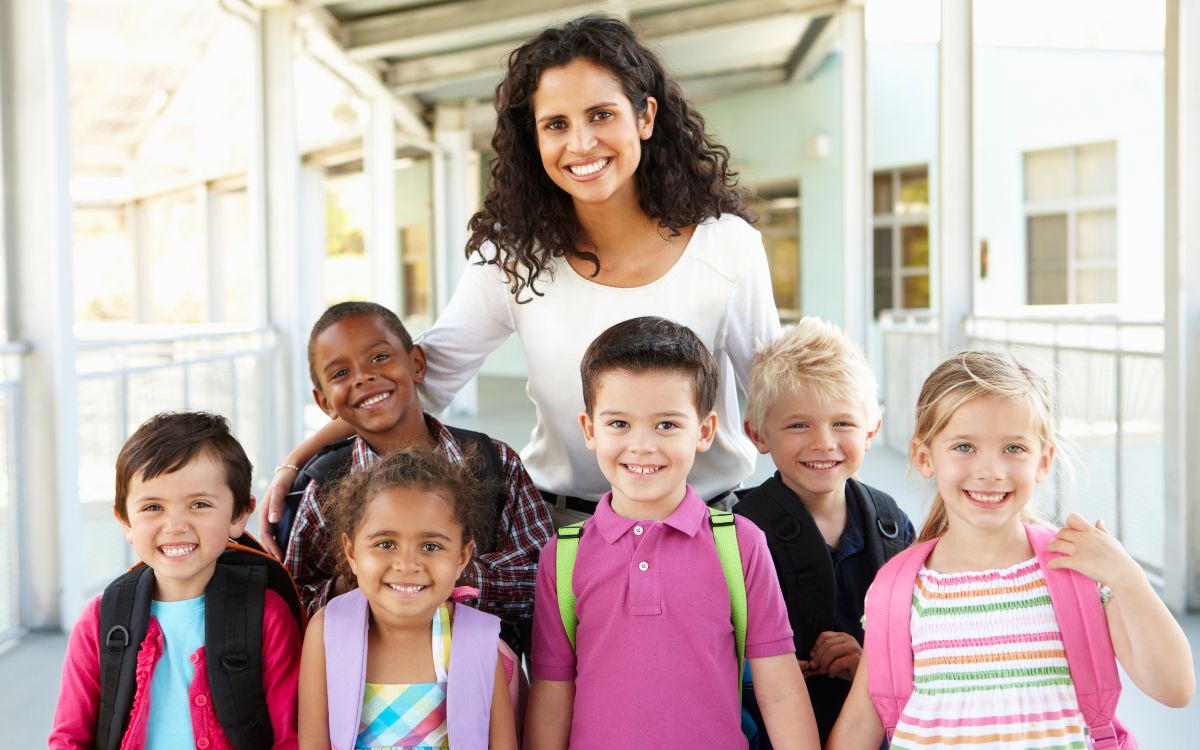 Teaching in Florida comes with several benefits, most of which relate to the school system and teacher benefits themselves. Other advantages may come down to a personal preference, but might be nice changes if you're thinking of relocating from a different state.
Retirement and Benefit Plans
All full-time teachers in Florida are automatically entered into the Florida Retirement System. This is available to teachers and state employees. There are two different options a teacher could choose from for a retirement plan. The default is the investment plan. This means that you and your employer will make a defined contribution to your retirement fund based upon your salary each year.
Individuals who have been employed for a certain amount of time may be eligible to switch to the pension plan. The value of the pension is not affected by defined contributions made by the individual and employer. Instead, it is determined by a certain multiplier percentage, years of experience, and highest average salary out of eight years.
Teachers may also be eligible for certain health, dental, and vision insurance based upon the school district. Most school districts will offer some sort of insurance plan package, but they may differ based upon location.
School Selection
Florida is in the top five of the largest school systems in the nation. There are more than 4,000 schools within the state. This can give you plenty of options to choose from if you're not exactly sure where you want to move in the state just yet.
With a larger school system, there may be a greater salary range available. Some school districts may have lower than average salaries, while others may be able to offer a higher salary depending upon education and experience.
Lafayette County and St. Johns County are two of the best performing school districts in the state, according to Florida Department of Education reports. If you're new to the field or have little experience as a teacher, you may benefit from Florida's large school system. There may be more teacher job opportunities available in your desired position.
Mild Winters and Outdoor Activities
Nicknamed the Sunshine State, Florida is known for its beautiful weather and ample outdoor activities to have some fun. The average low for the winter months is about 66 degrees Fahrenheit. If you're not a big fan of long, snowy winters with below freezing temperatures, you may like living in Florida as a teacher.
Sometimes classrooms in colder winter states can get trapped inside all day due to the snow and other winter weather conditions. If you want to have some fun classroom time outside, you'll be able to do it more often than not in Florida.
No Income Tax
Florida is one of the nine states that don't have an income tax. This means that you get more of what you earn on your paycheck because the state doesn't take money out of it for tax purposes. There are some downsides to this, such as the 6% sales tax that may be higher than other states to make money for infrastructure and funding for other things.
You also wouldn't have the possibility of getting a state tax return. Federal income tax still applies. If you think that you'd rather get as much of your teacher salary as you can in your paycheck, no income tax might be a pro for you.
Teacher Certification Pathways
There are several pathways that the Florida Department of Education allows future teachers to take in order to get certified. Some states have more strict requirements and others might not have a lot of resources for how you can receive a temporary or professional certification.
Temporary certificates are designed for individuals who may not fulfill all of the requirements to receive a professional teaching certificate, but want to teach full-time. Some of the things that a temporary Florida teaching certificate entails include:
Only valid for three years
Non-renewable
Must hold at least a bachelor's degree
Demonstrate mastery of subject knowledge area or meet subject specialization with a 2.5 GPA
A professional teaching certificate in Florida includes the following:
Valid for five years
Renewable
Must hold at least a bachelor's degree
Mastery of general knowledge, subject area knowledge, professional preparation, and education competence
Overall, the Florida Department of Education offers numerous resources to help steer future teachers in the right direction of choosing a certification pathway that works best for them. Other states may not have these resources as easily available. If you don't have a teacher certificate yet, or didn't go through a teacher preparation program, you may still be able to teach in Florida with a temporary certificate until you can fulfill the requirements for professional certification.
Cons of Teaching in Florida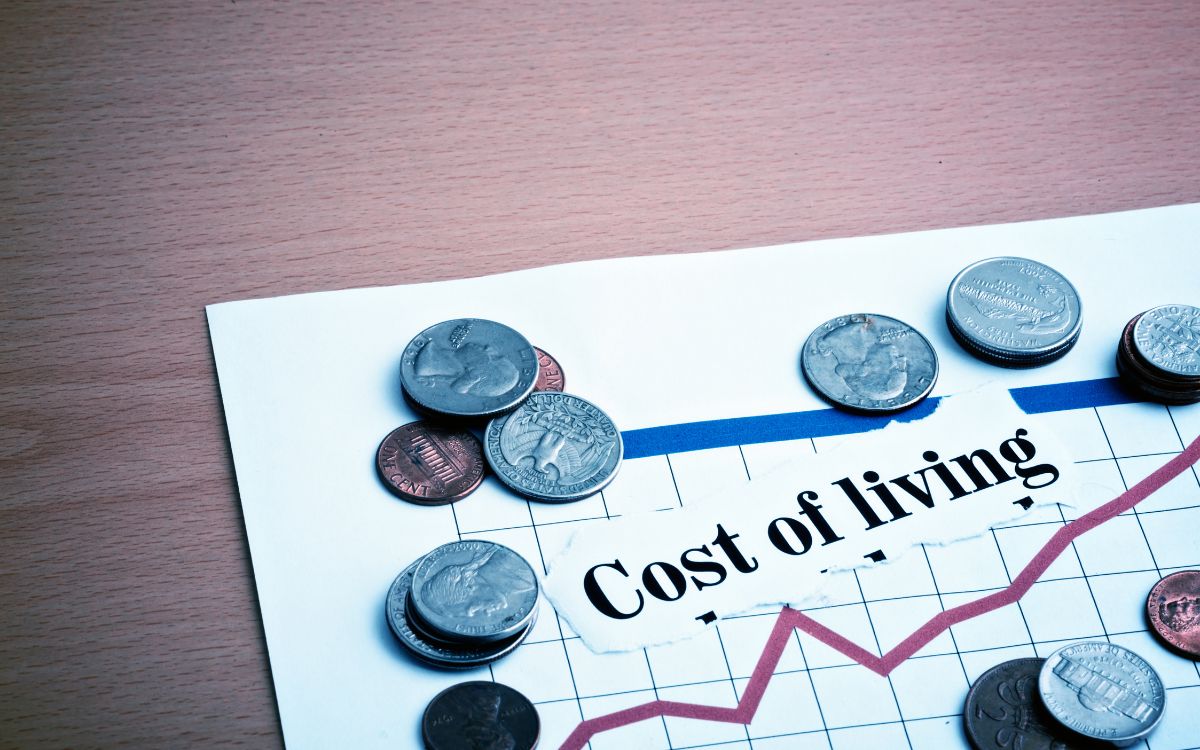 As with any state, there are going to be some disadvantages. Most of the cons of teaching in Florida relate to living in the state, rather than factors that relate specifically to teaching.
Low Salary
Florida teacher salaries aren't that impressive compared to other states. Salaries may vary by district. The worst and best district in the state, based on performance, both had a starting salary of $47,500. If you have years of experience or a graduate degree, you may be able to start off with a higher salary, but it may not be too much more than the base pay.
Out of all the states, including Washington DC, Florida is not included in the top 25 highest teacher salaries in 2022. The state with the lowest average teacher salary in 2019 was Mississippi at $45,574. Florida's average teacher salary was only $2,821 more than that, and it's within the bottom five lowest-paying states for teachers.
Cost of Living
Florida is a hotspot for tourists and many people retire there. This can hike up the cost of living. However, Florida's cost of living isn't nearly as high as many other states. The national cost of living index is set at 100. Florida's cost index is only slightly higher at 102.6, with groceries and housing as the highest expenses.
If you don't have any experience as a teacher yet, you will likely start at the lowest salary level. This is something to consider with the cost of living in Florida. Renting in the Sunshine State is more expensive than the national average. The average overall rent in Florida is $1,669 and the national average is $1,325.
The cost of living may also vary widely depending on what part of Florida you may want to teach in. If you want to live in the big nightlife city of Miami, it's going to cost you a lot more than if you were to live in Pensacola. Miami is about 11.6% higher than the national average cost of living, while Pensacola is 11.8% lower.
Crime Rates
Florida has been known to have a pretty high crime rate in the past. In 2010, the crime rate was well above the national average at 541.3 crimes reported per 100,000 people. The national crime rate was 404.5 per 100,000 people. Florida was below the national average crime rate of 398.5 in 2020, according to the FBI.
For comparison, Maine had a crime rate of 108.6 in 2020 and is considered one of the safest states. The crime rate also largely depends on where you plan on living, or teaching, in Florida. Ironically, the safest city in the state is Niceville, located in the northwestern part of the state. The top three most dangerous counties in the state include: Miami-Dade County, Orange County, and Duval County.
Hot Summers and Extreme Weather
We've talked about the mild temperatures of winter, but summertime in Florida isn't nearly as pleasant. The average high during the summer is between 90 and 95 degrees Fahrenheit. Some days reach well over 100 degrees and the heat index can make an already hot day almost unbearable. Florida is also the most humid state in the US because it is surrounded by water and tropical climate.
You would get a summer vacation as a teacher in Florida because most schools let out by the end of May or early June. By this time, you'll be met with the blistering heat. It can also cause your utility bill to skyrocket, if you leave the air conditioning on all day.
Florida is also subject to extreme weather such as harsh tropical storms and hurricanes. Since it's surrounded by water, it's in a pretty vulnerable spot. If you want to teach or live in a coastal area in Florida, keep the tropical storm and hurricane season in mind. If you love the tropics and don't mind these weather factors, this might not be the biggest con for you.
Overview: Pros and Cons of Teaching in Florida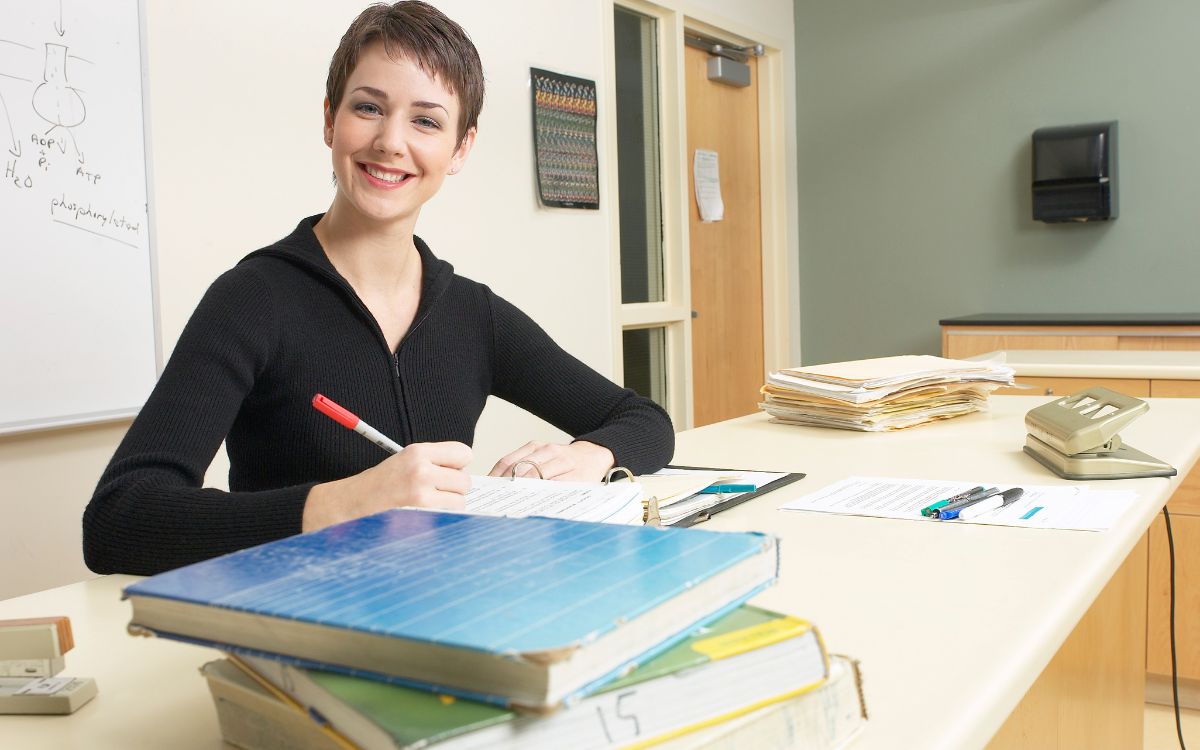 Overall, teaching in Florida has many pros to it when considering the actual school systems and teacher benefits. As you're thinking about becoming a teacher in Florida, remember these pros:
Retirement plan options
Insurance plans and teacher benefits
Many schools to choose from
No income tax
Mild winters and plenty of outdoor activities
Several pathways to becoming a certified Florida teacher
The cons of teaching in Florida mostly relate to actually living in the state and not the school system itself. If you've read the cons listed and don't think they're a deal breaker, Florida might be a wonderful place for you as a teacher.
Related Articles