You worked so hard on that research project, just to find out that you've got points taken off your grade for using Wikipedia. Has this ever happened to you? Why do teachers hate Wikipedia with what seems like a burning passion?  In general, Wikipedia is not a good source for citations or reliable information. For this reason, your teacher or professor tells you that Wikipedia is not allowed. So are you still wondering why your teachers hate Wikipedia?
The answer is quite simple. Wikipedia is a community resource that anybody can contribute to at any time. In practice, this implies that anybody can log into Wikipedia at any time and update content on any page, regardless of whether or not the material is accurate.
The information that is written and provided on Wikipedia at any given time could be untrue, unfinished, or just plain incorrect. Even Wikipedia acknowledges that Wikipedia is not a reliable source. It isn't simply your teacher who is against the ways and usage of Wikipedia.
Wikipedia is well aware of its shortcomings, and so is the rest of the academic world. So let's dig in with some greater detail on why teachers hate Wikipedia. The first things we need to mention are reliable and credible sources (unlike Wikipedia).  
What Is Considered a Reliable Source for Research?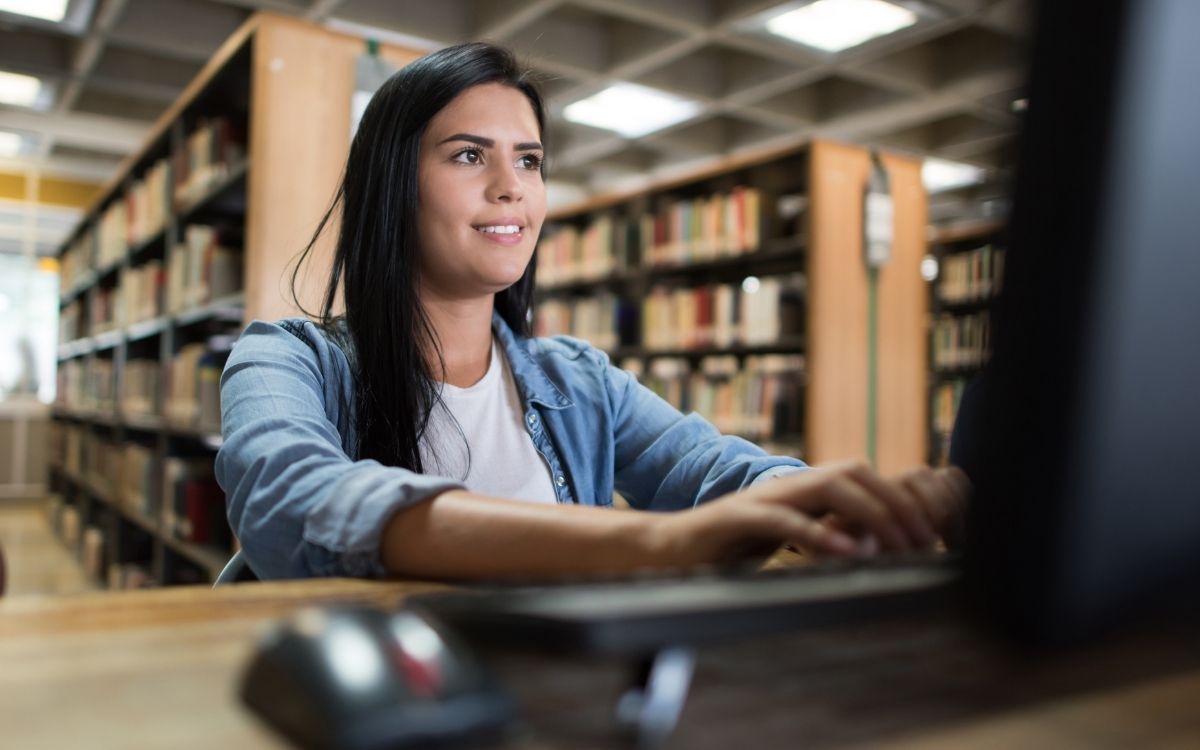 Scholarly journals
Academic textbooks
Peer-reviewed content
Original research
Bibliographical Support
Research References
Dependable and Detailed
Substantial Evidence and Proof
A reliable source is regarded as dependable when a source presents a detailed, well-reasoned thought, argument, discussion, or another piece of information that is supported by substantial evidence and documentation.
What is meant by "reliable sources" are scholarly papers or books that have been published, have been peer-reviewed, and have been authored by scholars for students and other researchers. Original research, as well as a sufficient amount of bibliographical support and references, can all be considered trustworthy sources when used for academic purposes and research papers.
What Can I Use Instead of Wikipedia?
When it comes to using Wikipedia alternatives, there are a few great places to choose from. Whatever source you do decide to use, just keep these tips in mind when conducting your research. Make informed decisions based on the information you have gathered. Always remember that an encyclopedia is a fantastic place to start your research, not a great place to end your research. From an encyclopedia, you should be able to find large lists of other sites, journals, and references for the topic you are researching. Other Wikipedia alternatives can be found on the internet, and these are more trustworthy sources of information for anyone seeking more dependable information than Wikipedia. Each of the options mentioned below has a unique set of advantages over the others that they can leverage.
Scholarpedia.org
Scholarpedia is a wiki-based online encyclopedia in English with features comparable to open-access online academic journals.  Scholarpedia aims to deliver high-quality content in science and medicine. This website is completely free-to-use and offers an open-access online encyclopedia in English that is updated daily.
Scholarpedia items are peer-reviewed and published by expert authors who have been invited or accepted by the editors. With that being said it's safe to say that not just anyone can contribute to this website. Scientists from across the world contribute to and maintain Scholarpedia, which is an expansive and fully accessible encyclopedia. The articles found on Scholarpedia are peer-reviewed and published by scholarly experts from around the world.
Encyclopedia.com
Encyclopedias are considered to be valuable intellectual resources. The content found on Encyclopedia.com is written by academics for an academic audience and is intended for use in scholarly settings. Encyclopedia.com is the largest collection of online encyclopedias on the Internet. This amazing website also provides reference entries from credible, published sources such as Oxford University Press and the Columbia Encyclopedia of Philosophy. At Encyclopedia.com, you can get free access to more than 300,000 reference entries from sources that you can use as references. In addition, over 50,000 topic summaries from around the world include related images, videos, topic summaries, newspaper and magazine articles, as well as topic summaries from other sources.
Britannica.com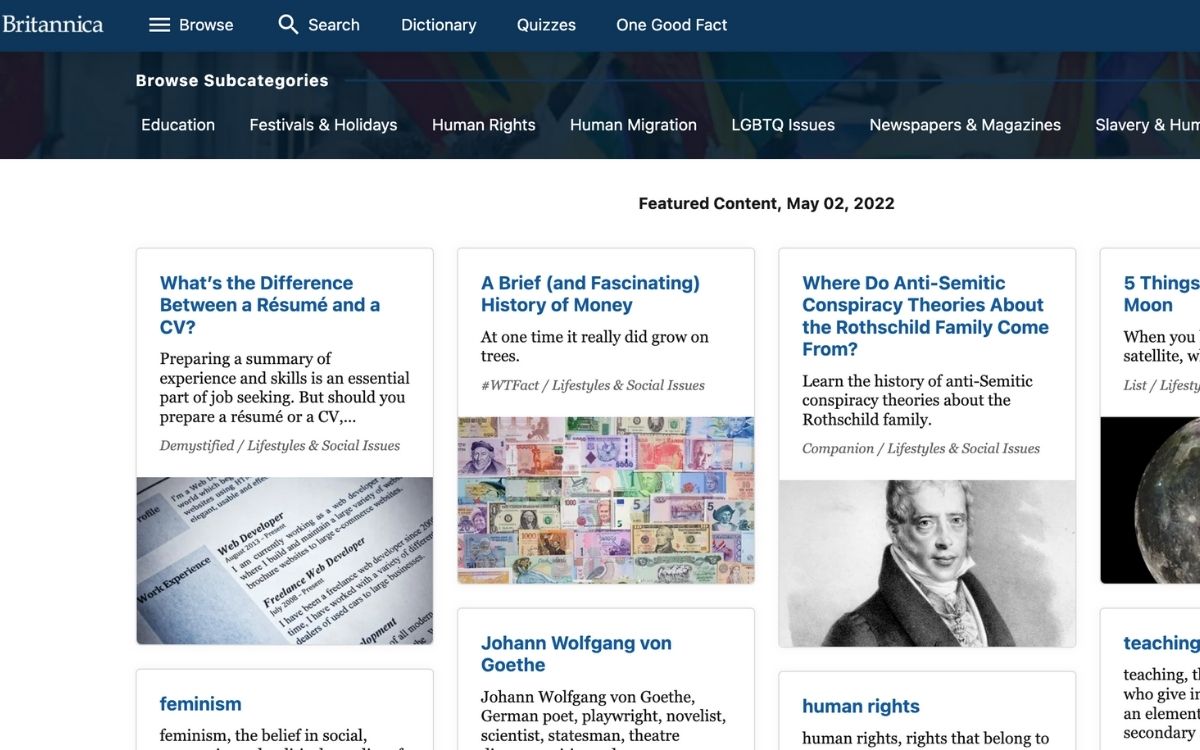 The Encyclopedia Britannica has very carefully written about all of the most important things in the world, and they've been doing so for 250 years. When reading and writing, a reference should be used as a starting point or as a resource to refer back to. Britannica is one that meets all of the rules. The people who write the articles for Britannica have a lot of experience and are well-known in their fields. An editing team is in charge of it, and the articles are well-written.
A wide audience, not just a small group of experts, is the target audience for this magazine or newspaper. Britannica is a great place to find important facts and other trustworthy sources of information all in one place. Britannica is celebrating 250 years of providing people with trustworthy knowledge and sources they can rely on. History has been meticulously recorded by historians of all kinds for centuries, detailing how humans have been able to make a wide range of discoveries and innovations. Britannica's reputation for reliability is unrivaled, and the company employs thousands of experts and researchers who are well-known for their work.
Infoplease.com
Infoplease is a website that facilitates the learning and discovery of knowledge. It contains an encyclopedia, a dictionary, an atlas, and a large number of various almanacs, all of which provide statistics, facts, and historical information. Infoplease is a website that facilitates the learning and discovery of knowledge. It contains an encyclopedia, a dictionary, an atlas, and a large number of various almanacs, all of which provide statistics, facts, and historical information.
This massive amount of material is kept up to date by editors, who also add new findings and trends to it on a regular basis, ensuring that its readers always receive genuine and accurate information. Dedicated professional editors write and edit all of the content, and the site has received numerous accolades and recognition since its inception. This is the place where parents, teachers, and librarians can obtain dependable information on a wide range of topics, ranging from current affairs to pop culture, in one convenient location. People who work with children will find Infoplease to be a valuable source of knowledge. They also have a website for children Fact Monster.
All of these non-Wikipedia sources will provide you with a diverse range of information that your teacher will actually approve of. In the event that you do not have access to a university library, either in person or online, the resources listed above may be of assistance to you. Having a strong understanding of the differences between primary and secondary sources is also a good idea once you've gathered your information.
What Are Primary and Secondary Sources?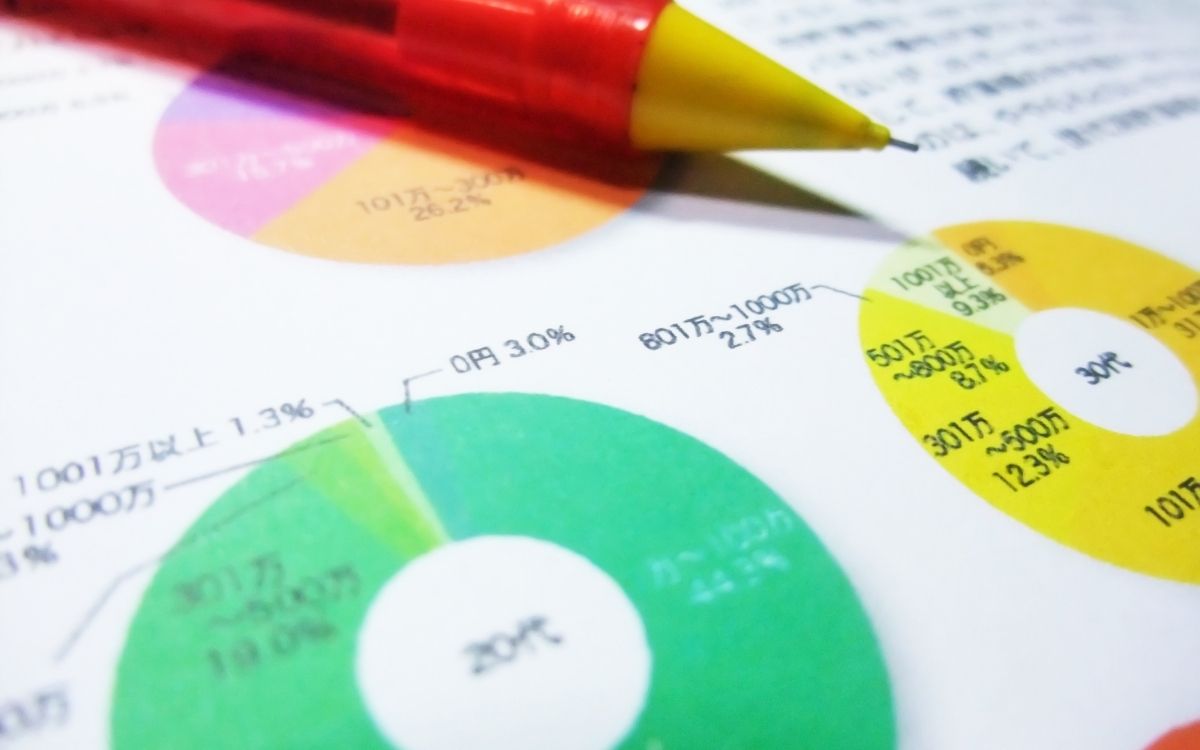 Primary Sources
First-person accounts
Discovery/events recorded by the author
Original research
Literary sources
Research data
Statistical data
Primary sources are usually first-person accounts of an event or discovery that was made by the author. These reputable sources present original research, ideas, or opinion in a clear and concise manner. Literature, research articles, and statistical data can all be considered primary sources of information.
Secondary Sources
Evaluation of primary materials
Journal articles
Encyclopedia
Textbooks
Book reviews
Newspaper articles
Secondary sources are first-person accounts of an event or a topic that have been passed down from one person to another. Sources such as these give in-depth analysis, discussion, and evaluation of primary materials. Secondary sources include journal articles, book reviews, newspaper pieces, and other types of media.
How Can I Find a Credible Source for My Research?
When evaluating information it's important to keep in mind that reliable sources are not biased, they offer factual information and are accurate, and that the content of the source is scholarly or peer-reviewed. Of course, published works containing satire, propaganda, or clickbait are not credible sources. Unfortunately, Wikipedia contains tons of misinformation, so you always have to question what you read if you find yourself on that website.
You shouldn't just skim over an article's headlines and pluck a few sentences from it.
Every piece of information you come across should be given to a thorough examination.
Everything you read should be questioned, and you should look for references to the source's creator to back up your claims. Credible sources include bibliographies and lists of references and sources, allowing you to see where the information came from in the first place.
Why Is Fact-Checking Important?
Throughout history, but especially in recent years, we have witnessed how critical it is to review and double-check data.
As a result of the abundance of information available to us through our smartphones, it is vital that we are able to differentiate between information that is factual and information that is false.
This is why teachers and professors all over the world hate Wikipedia. Finding information is easy, but finding the right information that is accurate and well researched is what really matters.
Related Articles