As a nation, we have long loved and respected the teaching profession and admired a teacher's genuine ability to connect with their students. Yet, it's common knowledge that teachers are not typically prancing their way to the bank every Friday with vast sums of cash. This clearly leads us directly to the question of, "how do teachers get by financially?" or, "Do teachers pick up side jobs, and if so, what are the best paying side jobs for teachers?"
Honestly, it is possible to get by on a teaching wage when adhering to a strict budget, but that does not leave much room for flexibility – or fun! So, the answer is Yes! Many teachers are delving into some side work when they are not too busy molding the minds of tomorrow's innovators and world leaders. These side gigs can range anywhere from driving for a rideshare company to building an online Etsy store. In this article, we will take a closer look at what some of our nation's educators are up to after the final bell of the day finishes resonating throughout the hallways.
Several of our earliest memories in life most likely involve how a teacher had some unforgettably profound impact on our development. It is presumably one of the most mentally and spiritually fulfilling professions to pursue. Still, as we all know now, it is not a career you get involved with if your main goal in life is having a Porsche parked in the driveway.
Nevertheless, even life without a fancy sports car is not cheap, and in today's world, it is only getting increasingly more expensive to stretch out and breathe comfortably. With that reality in mind, the following are some remarkably viable side hustle possibilities for teachers.
Start Tutoring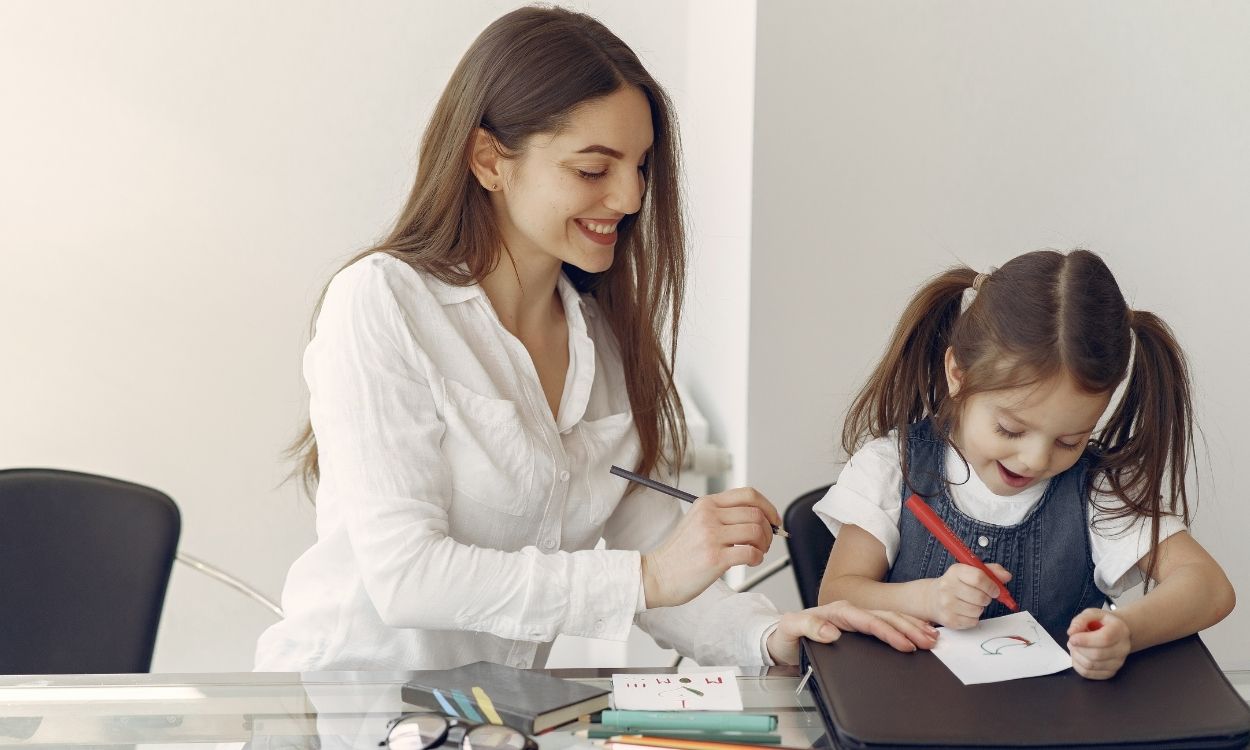 Perhaps the most evident and easily translated skill a teacher has is, well, the ability to teach. However, instead of being in front of twenty students, it is more of a one-on-one situation. Every day, students need individualized help and direction, so who better to show them the way than a teacher!
Tutors can earn anywhere from twenty-five to fifty dollars per hour, depending on the situation. You can register online to become a tutor through sites like TutorMe, Tutor.com, and Wyzant. If pursuing a more localized approach is appealing, teachers can set their price and availability by letting parents around town know they are an option to consider for that more personal educational experience.
In addition to helping out with comprehending the introductory course curriculum, all the high-stress and future-determining exams nowadays have the tutoring business in high demand. Tutors can make a decent chunk of change just by offering test prep sessions. The business of learning is not going anywhere anytime soon, so getting after it from more than one angle is an excellent use of talents and resources.
Become a Camp Counselor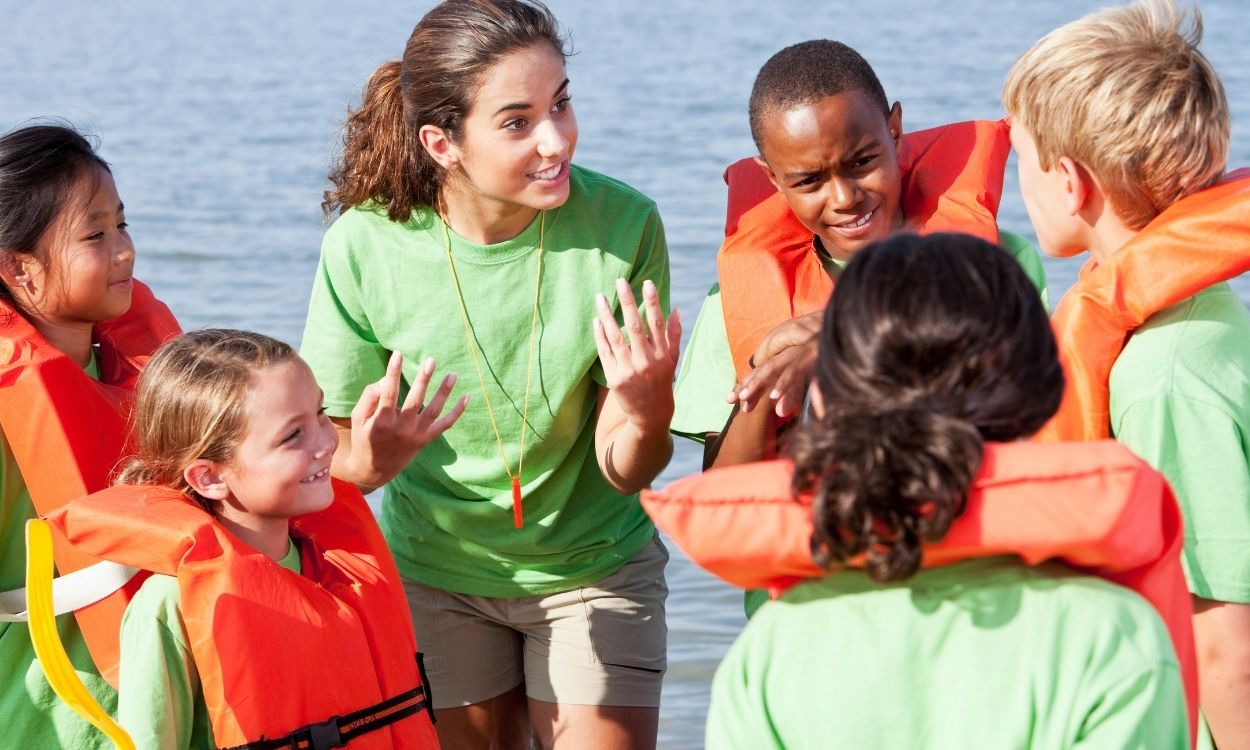 Summer break is just as opportunistic for teachers as it is for students heading off to forget about science projects and math problems for a few months. So, where are all these kids heading off to exactly? Summer Camp. There are a ton of summer camps being operated, and kids are rapidly filling them up.
Parents usually do not get a summer break from work and are bound to the grind full time, so camps quickly become the natural solution to childcare problems. Why not become a camp counselor for the summer? Many teachers are doing just that. It is fun, engaging, and it pays.
Teachers are natural role models, which suggests numerous ways teaching translates perfectly into being a camp counselor. For starters, there is an opportunity to flex your instructing range by educating in a completely different style and atmosphere. Rather than hitting the books, you're hitting the baseball out of the park or the bullseye with a bow and arrow.
Additionally, camp is a far less formal atmosphere than that of a classroom, providing the chance to let loose and tap into that wild side you keep suppressed all year long. Teachers can take the summer to learn a lot about themselves and others and have a bit of fun while doing so, making this a fantastic potential side gig.
Hit the Road as a Rideshare Driver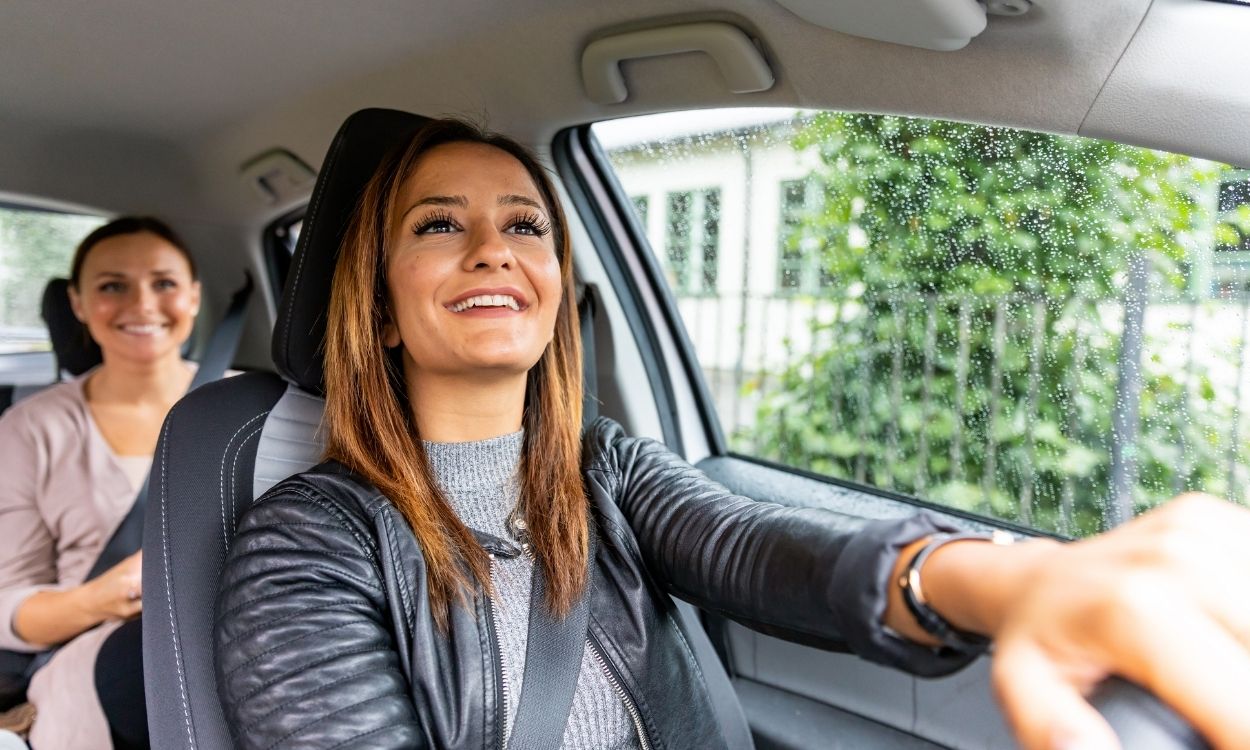 Work when you want and wherever you want to by partnering with various rideshare or delivery companies. These companies offer flexibility, instant payment options, and in some cases, sign-on bonuses.
As a teacher, nights and weekends are commonly the most available drive times, which works out perfectly considering those are deemed "peak hours" and higher rates apply for providing a ride. So, if you can uncover some time away from grading papers and mulling over course curriculum, hop behind the wheel and give Charlie a lift back to the chocolate factory.
Are you not sold on the idea? Well, it is not just Charlie looking to get a ride around town – someone has to deliver the chocolate. If the idea of carting people around from place to place does not appeal to you for safety concerns or other reasons, get somebody their dinner instead.
After a long and conceivably arduous day, folks do not wish to haggle with the prospect of cooking and being left with a heap of dishes. Takeout becomes an attractive solution. This is a perfect chance to put your hero cape on and save them from the hassles and toils of the meal process. Between tips and delivery fees, plus a ride on the adventurous side, getting into the food courier role isn't a bad option at all for teachers seeking an interactive side hustle.
Open an Etsy Shop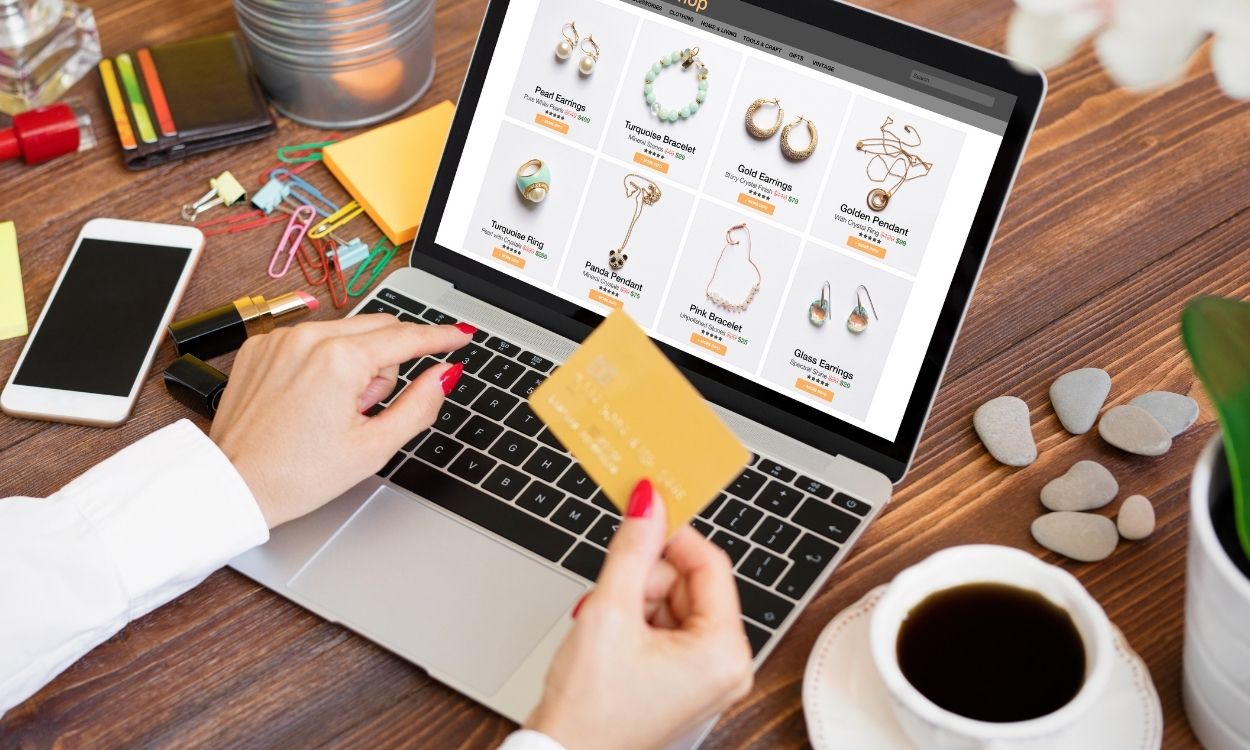 Are you looking to reinvigorate your long-lost creative side while simultaneously making an extra buck or two? Many teachers are, and they are doing so by opening the virtual doors to their very own storefront online – brick-and-mortar-free.
Whether you have a knack for creating killer vintage collectibles or designing dog collars and leashes, Etsy has a spot open and is waiting for you to fill it. Hot items that draw in the coin are handmade jewelry, digital artwork and printables, toys, organic self-care products, and fabric or sewing supplies. However, your imagination makes you unique, and there is undoubtedly a niche somewhere for you in the virtual marketplace.
Starting an Etsy shop is quite simple, and the company does a great job of walking you through it on their site. Here is the basic gist:
Sign up for an account and choose the "sell on Etsy" option.
Open your shop by selecting the language, country, and currency type.
Choose a name for your shop.
Stock your shop with the items you plan to sell.
Decide how you wish to get paid and set up the billing aspects.
Open up shop and watch the customers roll in!
A virtual shop is an excellent option for supplemental income because you can be mustering up sales while you sleep or while you are busily proctoring little Johnny's spelling quiz. Depending on the products or services you peddle, all you need to focus on truly is keeping up with inventory in your spare time. So, show some support for your entrepreneurial teachers by heading over to Etsy and checking out their shops.
Explore Freelancing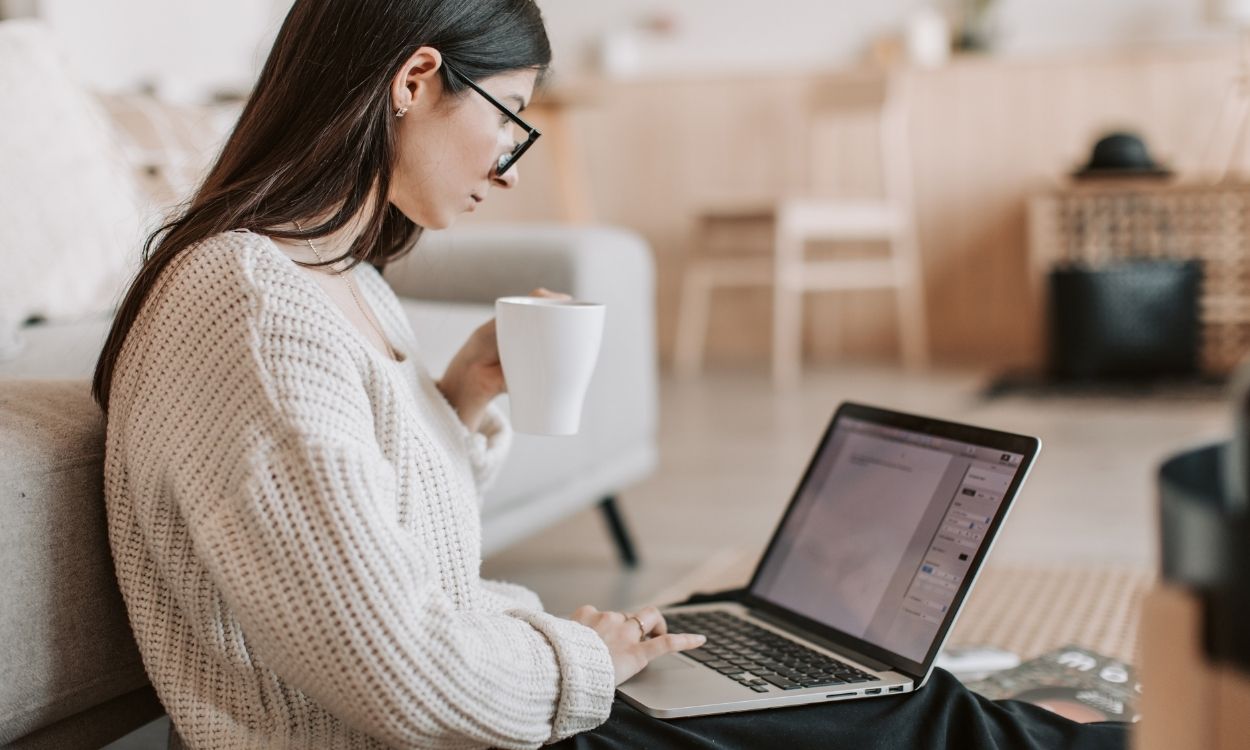 Writing
Teachers, particularly of language, can find themselves wading through a reasonably serious stream of additional cash by taking a venture into the freelance writing community. There are many content demands in today's age of information, and the apparent paths you can take on where or how to write are seemingly boundless.
To highlight a few, the opportunities in copywriting, social media content, and blogging alone are relatively enormous. Many businesses also seek out writers to contribute to their websites for various reasons, including editing purposes. However, getting started can be a bit tricky or overwhelming if you have no prior experience. Nonetheless, teachers who have built a foundation in education will certainly have a leg up towards achieving credibility.
To get started, you will typically need to produce writing samples, boast a portfolio of some sort, and likely get connected on social media platforms. LinkedIn, Twitter, and Medium come to mind as excellent places to start as a freelancer.
If taking it to the next level appears worthwhile, hosting a business website to promote your services comes across as very professional. There are also job boards such as Upwork, Fiverr, and Problogger, where you can create a profile, pitch at opportunities, and begin to build a decent reputation as a writer. The beautiful thing about freelancing is that the approach is entirely up to you – you are the captain of your ship.
Graphic Design
Similarly, freelancing as a graphic designer can be just as favorable in several scenarios. Many teachers, particularly of visual art forms, may find that their talents are more aligned with being an optical problem solver through developing images that convey a message.
As a graphic design freelancer, you create logos, letterheads, flyers, web advertising, social media pages, invitation cards, and any other visual element that your clients ask for that would benefit their bottom line and ultimate objective.
So can teachers, or anybody for that matter, jump right into the mix and begin designing? Sure, but if you seek any semblance of success, you will presumably require some foundational skills first.
You will undoubtedly need to have a working knowledge of design software to get started. The Adobe Creative Cloud Programs are pretty universally standard, so knowing how to use software like Photoshop, Muse, InDesign, and Illustrator are likely make-it or break-it types of conditions. In the end, the work you put in is worth it as long as you are overly passionate about your freelancing endeavor.
Final Thoughts – Best Paying Side Jobs for Teachers
There you have it. Teachers wear a lot of different hats these days. They are less inclined to do some of the more old-school style side jobs because of the apparent negative implications. Basically, teachers are not necessarily heading out to pour shots at the local bar all summer anymore – although I'm sure it's not entirely a thing of the past yet. It is a dwindling option and likely phasing out due to the impression or imagery it potentially projects to the parents and students. Fortunately, humans are adaptable, clever, and resourceful.
In the end, side hustles live on, and these are only a few examples of what teachers are immersing themselves into for some extra loot while the lights are out in the classroom.
Related Posts