Political Science is a very popular field of study. Presidents, including President Barack Obama, and journalists, like Rachel Maddow, have studied Political Science. A political science degree can prepare you for many jobs. The courses taken while pursuing your degree include both qualitative and quantitative analysis, research and writing, critical thinking, and problem solving. After completing your degree, you could work in government, education, journalism, business, law enforcement, or even, go on to law school. So what are the best universities for political science?
If you want to be the next District Attorney Jack McCoy or Detective Elliot Stabler you may want to study political science. In this list, we have included a mix of Ivy League schools and public universities including Harvard University, The Ohio State University, Howard University, University of California, Berkeley, Florida Gulf Coast University, Columbia University, University of Michigan, Southern New Hampshire University, College of the Canyons, Neumann University, Lindenwood University, and Agnes Scott College.
The 13 Best Universities for Political Science
Harvard University – Best Ivy League Choice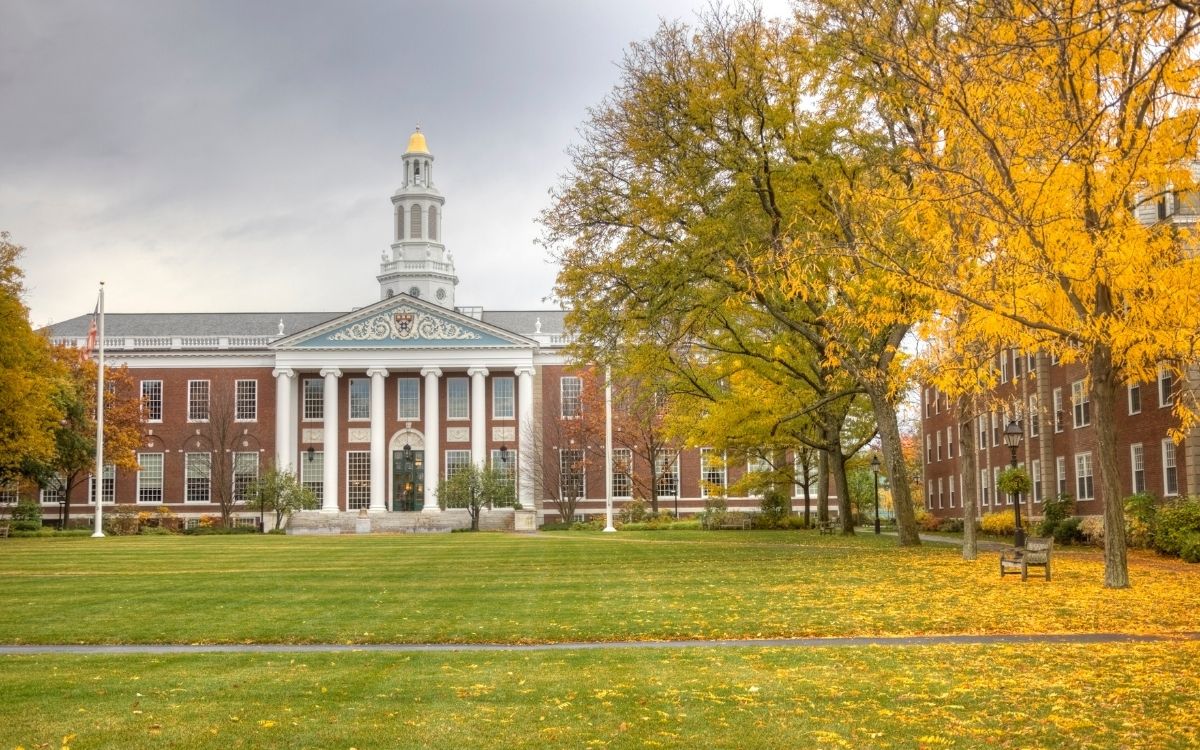 There are eight Ivy League schools, prestigious, private institutions, mostly located in the Northeast. Don't let the initial price scare you, as most Ivy League schools have amazing financial aid packages.
Harvard University was named the #1 Best College for Political Science in America by Niche in 2022. At Harvard University, Political Science is part of the Programs in Study of Government with concentrations in Data Science, Tech Science, Public Policy, and Political Economy. Harvard University is located in Boston, Massachusetts. Begin your personal political science revolution where our country's revolution began.
 The Ohio State University – Best Big 10 Choice
College is an experience and The Ohio State University (OSU) offers you an amazing Big 10 school with outstanding academics and amazing athletics. Ranked 15th as the Best Political Science Schools by US News & World Report, you will graduate from OSU with a very respected degree.
There are several factors that contribute to OSUs awesomeness including: distinguished faculty, real world experience through internships, study abroad options, and eleven areas of specialization. However, it's not just about the classroom at OSU. The Big 10 experience includes championship athletics, extracurricular events daily, and an active residential community. The Ohio State is located in Columbus, Ohio. Study political science at OSU and enjoy your entire college experience.
Howard University – Best HBCU Choice
If you are considering an HBCU (Historically Black Colleges and Universities), Howard University should be your choice for a degree in Political Science. The program was founded by Nobel Peace Prize winner Ralph Bunche.
In addition to Vice President Kamala Harris, Howard University has many other famous and influential alumni including Representative Elijah Cummings and Federal District Court Judge Alexander Williams. Howard University is located in Washington, D.C. There is no better place to study politics than our nation's capital.
University of California, Berkeley – Best Public University Choice
Public Universities are funded by government money and traditionally offer lower tuition rates than private schools. The Travers Department of Political Science at the University of California, Berkeley is an excellent public university choice.
Additionally, the Travers Department of Political Science offers several scholarship opportunities for political science students. They also recently started the Pipeline Initiative in Political Science (PIPS) to encourage students to consider continuing their education and earn a PhD in Political Science.
Located in Berkeley, California, this school offers a comprehensive political science program near San Francisco, allowing you to use your leisure time to explore this famous city with a rich political history.
Florida Gulf Coast University – Best Kept Secret Choice
In 2013, Florida Gulf Coast University (FGCU) became a Cinderella University making an impressive run in March Madness. The Cinderella moniker could also be applied to their Political Science program. FGCU is located on 760 donated acres, much of which is dedicated to conservation.
All FGCU students are required to learn about the environment and conservation.The political science program includes two distinct concentration paths: 1) International Relations and Comparative Politics Concentration, and 2) Law and Politics Concentration. Florida Gulf Coast University is located in Fort Myers, Florida. It is a great place to prepare for law school and learn more about conserving the environment while relaxing on their private beach.
Columbia University- Best Master's Program Choice
If you are considering graduate school, in addition to an undergraduate Political Science degree, Columbia University also offers a Master's degree. This is a one-year program focusing on one of six topics: American Politics, Comparative Politics, International Relations, Political Theory, Political Economy, Political Methodology. Additionally, the department offers a significant amount of sponsored research.
Columbia University is located in New York, NY. You will be pretty busy in your program at Columbia University, but will probably have time to see a show or two on Broadway. Consider Hamilton, where art imitates life or life imitates art – you choose.
University of Michigan – Best PhD Program Choice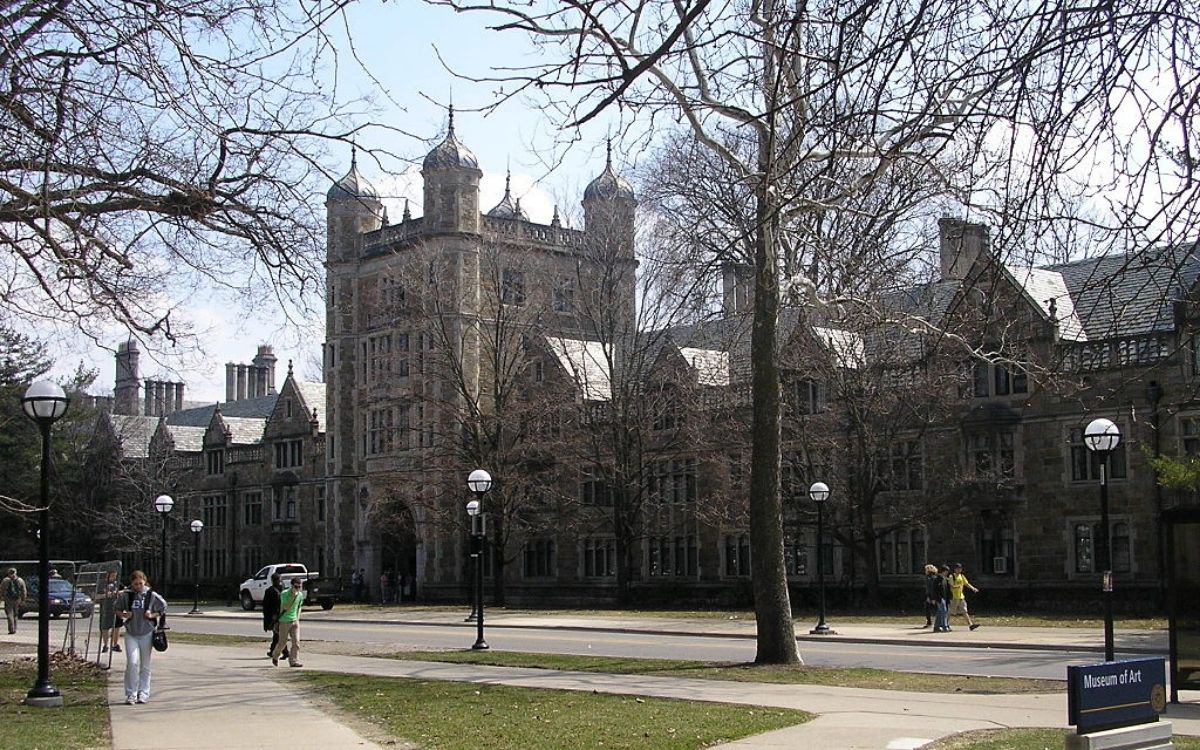 If you prefer a PhD over a Master's degree graduate program, the University of Michigan is the best choice for Political Science. College Factual places this program in the top 5% of the country. Most students who earn a PhD will either teach at a university or do research for a think-tank or other non-profit organization.
The University of Michigan also offers a unique, dual PhD program combining political science and public policy. The University of Michigan is located in Ann Arbor, Michigan. Ann Arbor is considered a college town being dominated by the University of Michigan, making it a great place to be a student.
University of Washington – Best West Coast Choice
Not to start another East Coast – West Coast rivalry, but if there was one, the West Coast winner would be the University of Washington for Political Science studies. The University of Washington offers both a major and minor in political science. For the extra motivated student looking for an additional challenge, they also offer a Honors program.
If you chose the University of Washington, you will also have opportunities for internships, externships, and research. The University of Washington is located in Seattle, Washington. Seattle is known for its coffee which you may need when you burn the midnight oil studying.
Southern New Hampshire University – Best Online Choice
Since the pandemic, many of us prefer to work and learn online. Southern New Hampshire University (SNHU) offers an entire political science degree online. There are no application fees or standardized tests (ACT/SAT)  required for admission.
Additionally, SNHU will accept up to 90 hours of transfer credit. You may also be eligible for work experience credit. Since Southern New Hampshire University is completely online, you can pursue your degree from anywhere and even keep your current job while completing your degree. SNHU is accredited and eligible for many companies' education reimbursement programs.
College of the Canyons – Best Associate Degree Choice
If you are looking to start with an Associate Degree in Political Science, College of the Canyons may be your best choice. This is a two-year degree and can be a good option if you are a younger student waiting to become old enough to apply to the police academy or a student looking to find your passion.
This degree would be fully transferable to any college or university in California, if you wanted to pursue a Bachelor's in Political Science. In addition to academics, College of the Canyons offers a diverse student experience including entertainment, sports, and a farmer's market. College of the Canyons is located in Santa Clarita, California.
Neumann University  – Best Police Academy Choice
If you know you want to be a police officer, Neumann University has a unique option.  Neumann University partnered with their local police academy to offer a pathway for students to complete both their Bachelor's degree in Political Science and their Police Academy training in four years. Neumann University is located in Aston, Pennsylvania. Aston is a suburb of Philadelphia, where the Constitutional Convention took place, making it an excellent place to study political science.
Lindenwood University – Best Pre Law Choice
If you are studying political science in hopes of going to law school, you are going to want to find a program with a Pre Law option. Lindenwood University offers an excellent Political Science Pre Law pathway. Lindenwood's program is designed to help students develop the skills necessary to be successful on the LSAT – the Law School entrance exam and ultimately, be successful in Law School. This includes taking logic courses.
Lindenwood University is located in St. Charles, Missouri. Lindenwood offers both in-person and online courses.
Agnes Scott College – Best Women's College Choice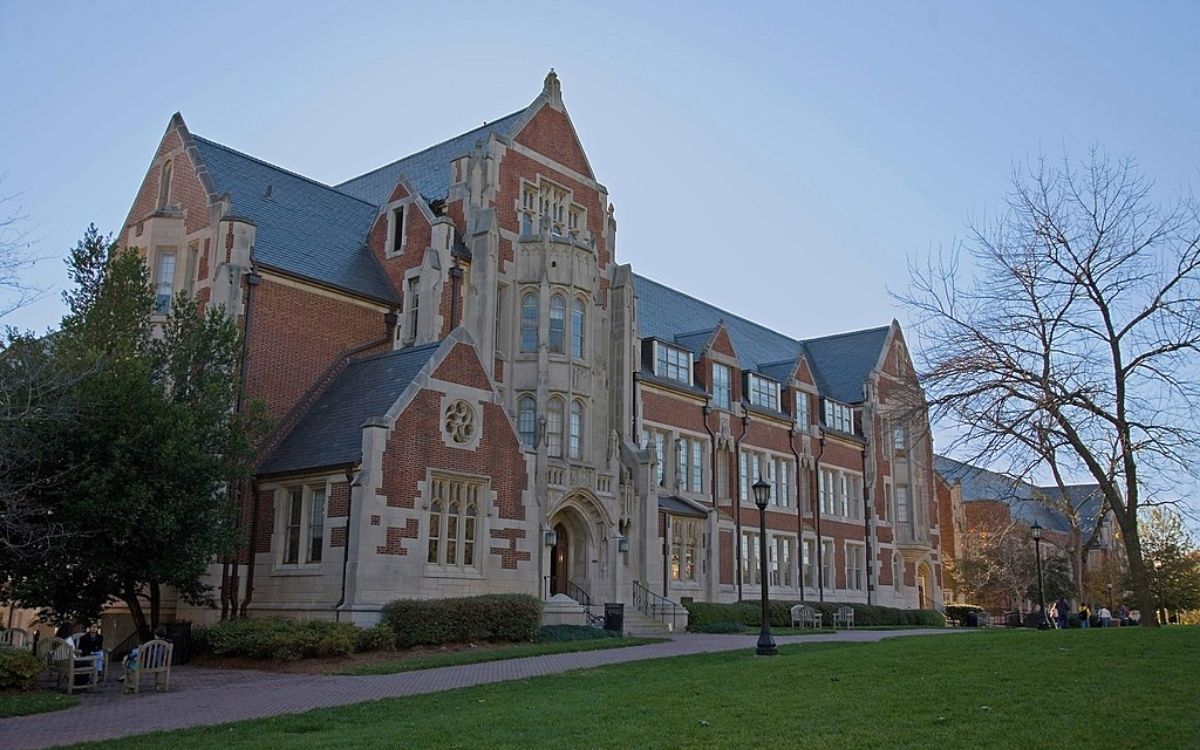 Agnes Scott has been a women's college for over 100 years. College educated women who attended a women's college reported being more prepared for their first job compared to their colleagues who attended a public university.
Agnes Scott College offers a comprehensive political science program. They also participate in PLEN (Public Leadership Education Network) which offers students an opportunity for mentorship and internships with women leaders in Washington, D.C. Agnes Scott is located in Decatur, Georgia, part of the Atlanta metropolitan area.
Agnes Scott College has also been ranked #1 Most Innovative School in the Country allowing students to be on the cutting edge of their field.
Related Articles