Sperry is a popular shoe brand that specializes in non-slip boat shoes. They have a wide variety of shoes for men, women, and children that are made for being on the water and for leisure. Their products are great for people looking for non-slip shoes with a classic and modern style.
Does Sperry Offer a Teacher Discount?
Yes! Teachers and students are eligible for Sperry's VIP program. The program gives eligible teachers and students exclusive access to special offers and promotions online and in-store. The discount is available at any Sperry specialty and outlet store in the U.S. Some restrictions may apply and the discounts from the VIP program cannot be combined with any other offers or discounts.
How to Get Your Sperry Teacher Discount
In order to be eligible for the Sperry VIP teacher discount, you will need to fill out a form that is available at checkout to verify your student or teacher status. If you are shopping in a Sperry store or outlet, you can ask a store associate about the teacher discount program. It is recommended that you have your teacher ID with you or documentation that proves your teacher certification status.
Sperry Teacher Discount – More Recommendations
Along with the VIP teacher discount, Sperry has plenty of other ways to help you save on a new pair of shoes. They have great ongoing sales that are always available in the sale section on their website. Some shoes and apparel may be marked down as much as 50% or more. They also have a promotions and coupons page that is updated with the latest available offers to help you save!
Many of these offers include free items when you purchase certain products, express shipping on select orders, and promo codes that are offered throughout the year. If you sign up as a Sperry Insider with your email, you can receive exclusive offers year-round including free shipping, birthday and seasonal offers, free gifts, and first access to sales and promotions.
If you refer a friend to buy Sperry shoes you can earn even more rewards. Throughout the year, Sperry has additional opportunities to save during seasonal sales and promotions. They have annual spring and summer sales and you may find some major discounts during back-to-school sales. On top of all these deals, they also have final call sales that offer major savings of 60% off or more on select items.
About Sperry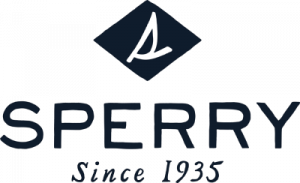 Sperry has a pretty unique background of how they got started. Founder Paul Sperry worked on a ship in the 1930s and was inspired to create the Sperry shoe design after his slick shoes caused him to fall overboard. He set out to invent non-slip deck shoes in 1935 and a few years later the Sperry Top-Sider became the official shoes of the Navy. The company later became a footwear sponsor for the U.S. Olympic sailing team and partnered with New Balance. In 2019, Sperry released a sustainable shoe collection called SeaCycled.