Columbia Sportswear is an extremely popular brand amongst educators. Columbia produces high-quality sportswear and they offer several significant discounts to make their products affordable as well.
Does Columbia Sportswear Have a Teacher Discount?
Yes, Columbia does offer a special teacher discount! Educators and administrators supporting outdoor programs and activities are eligible to receive 10% off of their purchases through Columbia's Professional Purchase Program. In addition to this discount, Columbia also offers other discounts to make sure that you can get an even more amazing deal on their products!
How to Get your Columbia Sportswear Education Discount
To get your teacher discount, go to the Columbia website and easily verify your identity by answering some simple questions about where you work, and your specialization. While the discount is restricted to outdoor educators or administrators, Columbia offers other discounts to make sure that you can still get their great sportswear at an affordable price!
Columbia Sportswear Teacher Discount – More Recommendations
Columbia's website offers its customers many ways to save money on their purchases! They have a massive sale section on their website that lists products at a discount of at least 45%, and they also have a rewards program to help pile on the savings! By signing up for their "Greater Rewards" program, you are eligible for free shipping on your online purchases, as well as points that can be redeemed and put towards your future purchases. Every $100 you spend either in-store or online will earn you $5 that you can use towards future purchases from Columbia. Plus, when you sign up you get a welcome gift, birthday gift, and a free 1000 points (which is a value of $100) to spend on their website!
Columbia's Greater Rewards program also offers a unique way that you can maximize your earnings. As a member of the program, you can use social media to show off your Columbia gear in action and earn additional points to put towards what you already earned from your purchases. You can also earn extra points on designated 3x points days that are only available to rewards program members. The rewards program also offers members access to a semi-annual member-only sale, while also granting early access to other sitewide sales and new products.
About Company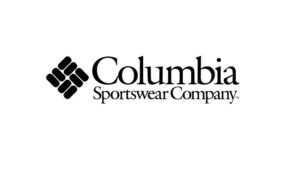 Columbia Sportswear is an American company founded in 1938 that specializes in durable, stylish sportswear and outerwear. They offer discounted prices to educators and administrators supporting outdoor sports and activities, making Columbia an affordable option for most educators!