Whether you are looking for something to wear on your next outdoor adventure, or you are in need of some casual leisure clothing to suit your needs, LL Bean has everything you could want. Their quality clothing has a higher price point than some other popular brands, so teachers are smart to wonder if LL Bean offers any kind of teacher discount!
Does L.L Bean Have a Teacher Discount?
LL Bean is generously offering a 10% off discount for teachers AND students! Their mission to bring more people outdoors is a motivator for offering teachers an incentive to "make the most of their time outdoors".
How to Get your L.L Bean Teacher Discount
To redeem your 10% off teacher discount, you will need to complete the verification process on the LL Bean website. Note that there are two verifications, one for teachers and one for students!
L.L Bean Education Discount – More Recommendations
The LL Bean store sale section has great deals, as well as any special promotions or recent mark-downs profiled at the top of the page. 
Similar to the student and teacher discount, LL Bean also offers a military discount and a medical professionals discount to thank and show support to both of these important professions!
If you want the first look at the best deals and coupons LL Bean has to offer, sign up for their email newsletter. All current coupons, discounts, and store specials are listed on the LL Bean website.
About Talbots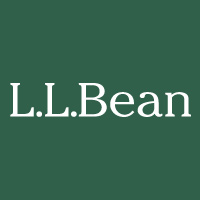 LL Bean is an American-owned clothing and outdoor equipment retailer. Known for their fashionable outerwear and casual clothing, LL Bean has been outfitting families for decades.