As educators, we see the value in hands-on learning that allows children's creativity to be the limit of their success. Curious Chef sees the value in giving children the right tools to be able to navigate their way to culinary success, no matter how old the chef! Founded by an early childhood educator, Curious Chef knows the importance that educators play in young lives. 
Does Curious Chef have a Teacher Discount?
It is no surprise that Curious Chef offers a very generous teacher discount program – with 30% off orders of $100 or more! Whether you are looking to bring Curious Chef to the classroom or home, it is easy to see the value in this discount.
How to get your Curious Chef Teacher Discount 
To qualify for the Curious Chef teacher discount, you will have to apply via the Curious Chef website. The discount is tied to your Curious Chef account, so you will need to either create a new account or link your educator discount to an existing account. Once your account is upgraded, the discount is activated and will be applied to any purchase totally $100 or more.  
Curious Chef Teacher Discount – More Recommendations
Another way to save at Curious Chef's online store is by purchasing gift sets of their most popular, highest-rated, or themed products. Curious Chef gift sets are bundles of products that, when purchased separately, would cost significantly more. These sets are great for building and expanding a Curious Chef collection. 
Curious Chef also hosts a sale section of their site, featuring all of their best prices on both kitchen and garden tools. Keep an eye out for your favorites though, while some sale items are promotional and will return to their regular sale eventually, some sale items do not return to stock once sold out!
About Curious Chef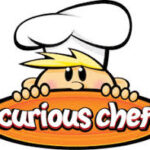 Curious Chef is a child-focused Curious Chef that aims to provide tools for children of all ages to create seriously in the kitchen. Their tools allow children to prepare their own dishes with all of the same tools mom or dad have – in sizes and materials that make sense.