Holidays and celebrations are always more fun when you get the chance to decorate and bring a theme together. Whether for a team party, a classroom potluck, or a birthday celebration, Party City has all you need to pull it together. Balloons, paper tableware, loot bags, and even costumes and gifts pack the aisles of these iconic stores. Many teachers are party planning extraordinaires, so of course they are asking how to get the best deals at Party City!
Does Party City have a Teacher Discount?
Party City offers special discount pricing for teachers and school staff making purchases specifically for classroom and school use! This discount is for up to 20% off purchases of $201+.
How to get your Party City Teacher Discount 
Teachers wishing to redeem this discount will need to bring in a letter of tax-exempt status in order to authenticate the discount. Once approved, you will need to pay with either a check or credit card from the school for your purchase. The discount is for 10%-20% off your purchase, depending on the total purchase price. 
Party City Teacher Discount – More Recommendations
Party City frequently has sales on seasonal and regular-stock items, and they list all of them in one place so you can easily find what works best for your shopping trip! The coupons vary and frequently there are dollar-off and percentage-off coupons when you meet a minimum purchase amount. 
Sales and BOGO specials and promotions are also listed on the Party City website, so you know you are getting the best price you can on all of your holiday decor and party needs! 
About Lowe's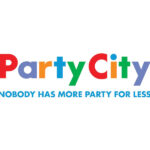 Party City is a retailer that specializes in party supplies and themed products for holidays and events of all sizes. This American chain is known for themed party wares and aisle of fun, colorful products.