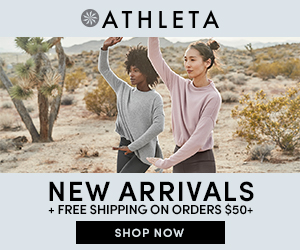 If you are an educator looking for the best deal at Athleta you've come to the right place!  Read on to learn more about your possible Athleta discount for teachers.
[Please note that we might share a small portion of the sales from the links on this page. We only share teacher discounts that we truly love and recommend. Thank you for your kind support of The Moneywise Teacher! Now on to our summary of the Athleta teacher discount program. Photo credit: Pixabay.com]
Does Athleta Have a Teacher Discount?
Unfortunately, there is currently no formal Athleta discount for teachers or educators.
However, if you are a certified fitness instructor, you can qualify for a special 30% discount!  More details on how you can join the Athleta FitPro community is here.
Athleta Teacher Discounts – More Recommendations
If you are not a certified fitness instructor you can benefit from various discounts and promotions from Athleta.  For example, currently, you can get free shipping on orders over $50 plus free returns!
Get The Ultimate List Today
112 TEACHER FREEBIES!