For teaching women, trying to find a shoe that is stylish and doesn't make you want to cry before the lunch bell rings can be a real challenge. Aerosoles makes no compromise on comfort with their stylish shoes, and teachers are no doubt clamoring to add these to their wardrobe.
Does Aerosoles Have a Teacher Discount?
Yes, though it is for in-store purchases only, but Aerosoles offers a generous 15% off for teachers! That's great news for your new pair shoes!
How to Get your Aerosoles Teacher Discount
To redeem your Aerosoles teacher discount, you must bring proof of employment (either your school ID or a paystub) to a retail store and show to the employee at checkout.
The teacher discount is 15% off your total purchase price – note this is for purchases totalling $39.99 and more only.
Aerosoles Education Discount – More Recommendations
Aerosoles has other ways to save money shopping online too! The easiest way to make sure you're getting the best deal on Aerosoles is by signing up for their email newsletter. By signing up on the main page of the Aerosoles website, you can receive a 15% off coupon to use on your purchase.
To get the most for your purchase, you can also sign up for the Aerosoles rewards program. By enrolling in the rewards program, you get rewarded for the amount you shop. There are tiered rewards up to and including significant percentage-off and dollar-off discounts.
The final way to stretch your dollar when shopping Aerosoles is to shop their outlet store. Here you'll find extended sizes (including wide and double wide widths) as well as discontinued and over-stocked styles. Shop often and if you see it and like it, get it while you can! Once sold out, outlet items rarely, if ever, restock.
About Company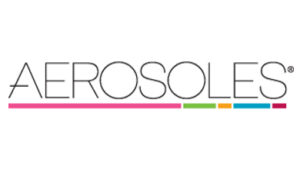 Aerosoles is a women's shoe brand with the "sole" purpose of providing comfortable shoes that are fashionable. Known for their proprietary comfortable insoles, Aerosoles is a contender in the fashion orthotics industry.