Staples is the place to go for many of your classroom needs! Purchase toys, backpacks, and even musical instruments for your students. Check out their rewards, maps, and storage for your classroom. You'll even find teaching aids such as grade books and halls passes. All of this and much more at a great price! That said, is there a Staples discount for teachers? Read on to find out!
Does Staples Have a Teacher Discount?
Yes, Staples has a Classroom Rewards Program! When parents shop at Staples online or in-store they earn teachers rewards. Teachers can earn 2% back in rewards for their purchases and 5% back in rewards on their Copy and Print classroom needs.
Staples also hosts Teacher Appreciation Promotions at the beginning of the school year! Starting in July and ending in August, Staples offers this promotion on designated four-day periods, from Friday to Monday. Teachers receive 10% off on their purchase and a "Teacher Appreciation Kit" which includes coupons and discounts!  Keep an eye out for these savings come July!
How to Get your Staples Teacher Discount
Sign up to be a Staples Rewards member and use that ID to enroll in the Classroom Rewards Program. It is important to encourage parents to participate so that you can receive rewards! Staples offers this flyer that you can put up in your classroom or hand out to parents. All they have to do is go to the Staples site to enter their receipt, whether they made the purchase online or in-store. It's that easy!
To receive a discount on Teacher Appreciation Day simply present valid educator identification when you are checking out!
Staples Education Discount – More Recommendations
In addition to being able to receive Classroom Rewards, by joining the Staples Rewards Program you will also enjoy other benefits. These benefits include 2% back in rewards for every purchase and for every cartridge you recycle you will earn back $2 if you have spent $30 on ink or toner in the last 180 days.
Check the Staples website regularly to keep up with the current deals and see what items are on clearance, and make sure you get the best price on your purchase!  Shoppers might also consider looking into Staples Easy Rebates to make the most out of their purchase. It is done completely online, just submit your Easy Rebate, track your status and wait 4-6 weeks!
About Company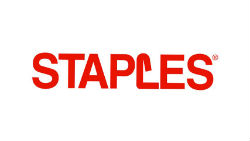 Staples is an American retailer that sells office supplies and business essentials, including electronics and furniture, and offers printing services.