Apple has a claim over the most-desired products in their field world-wide. According to a survey by CNBC, in 2017 64% of Americans owned at least one Apple product. It is a valuable resource for schools and for individuals in their personal use, but it can also be useful for teachers! Everyday technology is becoming more essential to grading, creating lesson plans and class activities! If you are looking for an Apple teacher discount you have come to the right place!
Does Apple Have a Teacher Discount?
Yes! Apple Education Pricing is available to school staff, homeschool teachers, college students and their parents! If you are eligible you will receive a 10% discount on most Apple products including all Mac models and all iPad models. In addition, you can trade in your Mac and receive credit for a new MacBook and get Apple TV+ for free with an Apple Music Student Plan.
Your school might be interested in the Education Institution Discount, which is intended for learning institutions such as schools and universities to make volume purchases. This is ideal for schools that would like to incorporate Apple products such as computers or tablets into their classrooms.
How to Get your Apple Teacher Discount
Receiving your teacher discount is fairly simple.  You will need to go to the Apple Education Pricing website and add the items you want to your cart. Once selected go to checkout and verify your information, whether it be as a student or as a teacher.
For more information about the Education Institution Discount visit the apple site, which provides a price list and the number to call if you would like to place an order.
Apple Education Discount – More Recommendations
Apple does not offer coupons or discount codes for their products, but you can check out the Apple Refurbished Store, to find all the products you seek at a lower price!
Shoppers might consider signing up for the Apple Card. This is a credit card created by Apple, you can sign acquire one without paying annual, foreign transaction, or late fees. Customers who shop at Apple frequently can receive 3% cash back on their purchases. Additionally, cardholders will receive daily cash back. Go to the Apple Card site to apply now!
About Company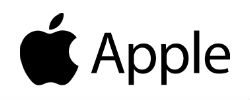 Apple is a multinational technology company that sells and distributes computer software, online services and electronics which they design and develop themselves. Apple has had a big impact both in the technological world and in the economy.