Crate and Barrel is a houseware and furniture store that offers modern, contemporary, and urban styles. They also provide an eco-friendly furniture collection made with sustainability in mind. Crate and Barrel also owns Crate and Kids to provide kids with their specially designed furniture and toys to match the family home.
Does Crate and Barrel Have a Teacher Discount?
Crate and Barrel does not offer discounts to teachers, but they have many other options to help you save. Whether you are looking for cute classroom decor or want to hone in on your interior design skills, Crate and Barrel has coupons, discounts, and promo codes available right on their site to help you design your dream home interior. They typically have limited-time offers and seasonal savings deals posted on their website.
How Educators can Save at Crate and Barrel Teacher Discount
There are a few ways you can find some unique furniture and houseware items without having to break the bank at Crate and Barrel. They have seasonal savings deals, such as their spring savings sale which can get you up to 60% off select items. Seasonal sales are expected as most retailers want to keep up with the trends of the seasons and need room to stock up on new items. One of the best times to look out for deals is right before a new season comes around to see what items the store is trying to get rid of to make room for the latest seasonal products.
Even if Crate and Barrel isn't offering any coupons or promo codes at the time, their sale section has some major discounts. Some of their markdowns range from 20% to 60% off on various furniture, decor, and houseware. If you're looking to redesign your space on a budget, Crate and Barrel also has outlet store locations spread across 10 states. Their outlet stores have furniture, decor, and entertaining essentials. Product selection may not be as wide as other store locations or online, but shopping at their outlet could potentially get you major discounts.
Crate and Barrel Teacher Discount – More Recommendations
There are even more ways to save on Crate and Barrel products than just the sale section and outlet stores. You can sign up to get emails for information on sales, promo codes, and new items. If you apply and qualify for a Crate and Barrel credit card, you can get 10% back with every $200 you spend and gain access to cardholder-only exclusive offers and perks. First, you can see if you prequalify online and then apply either online or at any Crate and Barrel or sister company, CB2.
About Company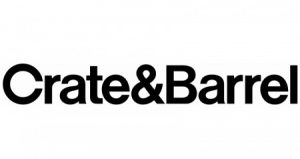 Crate and Barrel and CB2 are lifestyle brands that specialize in home design and furniture. The company works with designers and artisans around the world in 42 countries. It was founded in 1962 by Gordon and Carole Segal, who were inspired to create a simplistic and practical houseware brand. There are now 89 stores in the U.S. and Canada and 15 international locations.