Quizlet is a handy tool in the classroom and as study tools for students at home too! Teachers have access to accounts with more educator-focused resources and features to manage their student's work. Quizlet does offer paid subscription upgrades for both their student and teacher versions – and they come with even more features and is ad-free!
Does Quizlet Have a Teacher Discount?
Teachers can get one month free when they sign up for an annual subscription of Quizlet Teacher! Their subscription allows you to customize and use the full power of the Quizlet app and offering a free trial subscription allows you to try it out risk-free!
How To Get Your Quizlet Teacher Discount
You will need to sign up on the Quizlet Teacher subscription page in order to take advantage of this discount. You will be billed annually for the total cost of the membership and can cancel anytime.
Quizlet Teacher Discount – More Recommendations
Students can also sign up for upgraded Quizlet Plus accounts which give them more editing and creation options, as well as the ability to remove ads and study offline. There are two tiers for the student program and they are billed annually like the teacher's version. Students do not need to have a Quizlet Plus account to be able to join their teacher's class.
Because Quizlet is a free-to-use platform, there are few deals for their paid subscription aside from introductory free trials of the premium versions. Quizlet is a powerful and beautiful study aid, and is highly accessible to students anywhere.
About Company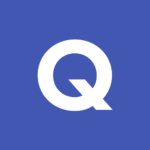 Quizlet was originally released in 2007 as a study application for students of all ages. The online flashcard program is easy to set up and free to use.