There are few ways to follow the ins and outs in DC than by reading The Washington Post. The fast-paced political world is something many enjoy keeping tabs on, social science, history, and economics teachers especially so! Teachers frequently look to periodicals as classroom resources and even professional development, and The Washington Post is no exception!
Does The Washington Post Have a Teacher Discount?
For new subscribers, The Washington Post offers a generous 50% off their Basic Digital Subscription for Teachers, which includes full access to their digital content online and in-app.
How to Get Your The Washington Post Education Discount
In order to receive your educator discounted subscription, you will need to sign up on the Washington Post educator subscription page. Eligible subscribers are faculty and staff at K-12 or higher education institutions, eligibility will be confirmed via SheerID. This is not just an introductory offer, this pricing remains until you are no longer an eligible education subscriber!
The Washington Post Teacher Discount – More Recommendations
The Washington Post is always a great deal for teachers at just $5 a month, however, their Academic rate has an introductory 90% off your first year before returning to the standard 50% off teacher discounted rate! This rate is available for all teaching staff as well as student subscribers at any academic level.
All of the available promotions are listed on the Washington Post subscriptions page, in general, the best pricing is available when paid annually, as opposed to monthly. There are also two tiers of subscriptions available, with their higher tier including a second subscription to share, multiple monthly "passes" for non-subscribers, and access to exclusive content, such as ebooks!
Don't forget – for those who live local to DC, you can also subscribe to a delivery print edition of the Washington Post. You can check your zip code on the subscriptions page to see if you are within the delivery zone.
About The Washington Post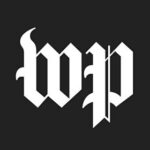 The Washington Post has the local distribution in Washington, D.C. This daily newspaper was founded in 1877 and had risen to an impressive digital circulation of over 1 million subscribers in 2018