Crocs is a shoe brand that is famous for its one-of-a-kind lightweight clogs. Crocs specializes in making comfortable sandals and clogs for men, women, and children. The brand also caters to workers who need slip-resistant shoes that support your feet when standing for long periods of time. Their shoes are very popular for their comfortability and wide variety of colors and charms that make them easily customizable.
Does Crocs Have a Teacher Discount?
Yes! Crocs offers teachers a 15% discount off any full-priced style. You can save on comfortability and also make students smile with the fun designs and charms that Crocs offers. Although this is a great deal, there might be better deals Crocs offers depending on what you're shopping for. The teacher discount cannot be combined with any other offer or promotion, so keep that in mind when shopping for your new pair of shoes.
How to Get your Crocs Teacher Discount
Getting your Crocs teacher discount is fairly simple. All you have to do is claim your teacher discount by verifying your teacher status with SheerID for free. You will have to verify your eligibility each time you checkout. Once you have your items in your cart and verify your teacher status, you will be given an instant coupon code for 15% off to apply to the order. The code can only be used once and is only valid on the Crocs website.
Crocs Education Discount – More Recommendations
Even though Crocs already gives teachers a discount, they also have more opportunities to save and potentially even more than the 15% discount. Crocs will often have holiday doorbuster deals and random special promotions, such as the Daylight Savings Sale in March for 25% off select styles. They have a sales page with a variety of products on clearance with some prices knocked down as much as $30.
When you order online, Crocs offers free shipping on any orders over $44.99 and has a free return process. All Crocs products are covered by a 90-day warranty, so if something happens to your new pair of shoes in the first three months you're covered! You can also join the Crocs Club, which gives you 15% off your next purchase and access to special offers, exclusive discounts and shipping offers, early sale access, and information on new arrivals. Crocs also has an AfterPay option that allows you to buy your Crocs and pay in four interest-free payments.
On top of their teacher discount, Crocs has student, military, and healthcare discounts as well! Military and healthcare works are eligible for 15% off all full-priced styles and students can receive 25% off their Crocs order.
About Crocs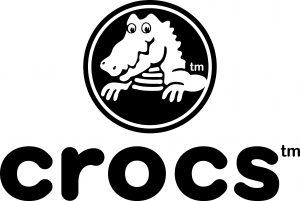 Crocs was founded in 2002 and slowly became one of the most loved comfort shoe brands out there. Crocs come in a variety of colors that can be customized with Jibbitz charms. They have stores in 90 countries across the world. They've launched a mission called Comfort Without Carbon in an effort to create an eco-friendly shoe to lower their carbon dioxide footprint from 3.94 kg CO2 eq. per pair to net zero by 2030. Their footwear is made predominantly of bio-based Croslite and they are working on becoming a 100% vegan shoe brand by cutting out all leather from their products.