Whether you are an Economics professor or a 4th-grade teacher, American business and its ramifications are an important piece of US history and its culture at large. So if you are looking for a non-fiction, no-nonsense look at the American market WSJ is an invaluable
Does The Wall Street Journal Have a Teacher Discount?
Likely due to their more mature target audience, the Wall Street Journal does not offer teacher discounts for K-12 teachers. They do currently offer discounted print and digital subscriptions for Professors as well as a "Professor Pack" which includes resources for integrating WSJ articles into your curriculum.
How to Get Your WSJ Education Discount
In order to take advantage of the "Professor Pack" you will need to register online by choosing your preferred pack (online only or online + print), note that you will be required to submit your University of affiliation during the sign-up process.
The Wall Street Journal Teacher Discount – More Recommendations
University professors are not the only ones that can receive promotional pricing on their Wall Street Journal subscriptions – WSJ offers a student discount for university students as well! At less than a cup of coffee for the online only subscription, this is a no-brainer for students anywhere! There is an online + print version at a student rate as well!
While a full price subscription to WSJ is only a little more than a dollar a day, they frequently run new-subscriber only sales and promotions. If you do not qualify for their other discounts, the best pricing is always available directly from their website!
About The Wall Street Journal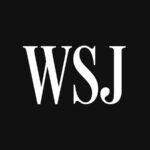 The Wall Street Journal, or WSJ, is a daily newspaper run by the Dow Jones that focuses on the inner workings of American Business. Distributed internationally, WSJ is based in none other than Wall Street's home, New York City.