Books-A-Milion moved from its humble beginnings as a corner newsstand, to the premier book retailer in the Southeast, and the second largest in the US. They offer a wide variety of merchandise, not just books. Their retail stores have a large selection of magazines collectible supplies, technology, and toys. They also offer a bargain book section and gift departments. Many of the stores have special category shops as well, such as their "Faithpoint" category that features references and writings for the Christian market. With so much to offer, in-store and online, it's no wonder Books-A-Million is the popular book retailer that it is.
Does Books-A-Million Have a Teacher Discount?
Books-A-Million offers a Teacher discount card program that comes with great perks! Not only can teachers receive 20% off, they can also get free shipping on booksamillion.com orders. They also have the opportunity to take advantage of additional savings during special events and promotions, online and in store. Books-A-Million also has an annual Educator Week!.
How to Get your Books-A-Million Teacher Discount
Signing up for the discount card program is so easy! Just go to your local store and present your valid Teacher ID.
You can also visit the Books-A-Million website And submit a request online. You will be asked to submit your name, address, phone number, school you are employed at, and an email address (preferably a school email ending in .edu)
You can also email [email protected] and ask about getting cards for multiple teachers at your school!
Books-A-Million Education Discount – More Recommendations
On top of their already competitive prices, and the Teacher Discount Card program, Books-A-Million also has the Millionaire's Club. Joining will cost a $25 annual fee and your membership will entitle you to 10% off your entire purchase. You also get 40% off of their top bestsellers! You will get over $100 in bonus coupons and periodically receive special offers and sales.
These great savings and Books-A-Million's regular offer of sales, bargain books and promotions.
About Company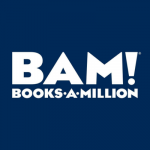 Books-A-Million began as a corner newsstand in Florence, Alabama in 1917. Growing to 260 stores in 32 states, this Birmingham, Alabama based company has grown into the premier book retailer in the Southeast and second in the US. The company also operates online and as American Wholesale Book Company, a subsidiary of the parent.