Tommy Hilfiger is an iconic brand that is loved by teachers. WIth their Adaptive line, they have shown that they embrace inclusivity and are a dynamic, solution-based clothing manufacturer. Teachers would of course want to celebrate and support a company with such forward-thinking products and practices.
Does Tommy Hilfiger Have a Teacher Discount?
Tommy Hilfiger previously offered an online and in-store discount, however they no longer have it advertised on their webpage. It is possible you can still receive 10% off in-store, but we have not been able to confirm this.
How to Get your Tommy Hilfiger Teacher Discount
Like most retail chains with teacher discounts, when previously offered, Tommy Hilfiger required some form of teacher or school ID in order to receive the discount. If shopping in-store, it may be worth it to bring your teacher ID along and ask the cashier when you check out if they still honor the discount. It never hurts to ask!
Our Top Recommended Tommy Hilfiger Deals for Educators:
–FREE SHIPPING ON ORDERS OVER $100 + Free Returns
–SPEND $100, GET 30% OFF | SPEND $150, GET 40% OFF! USE CODE: SNOWJOKE
Tommy Hilfiger Teacher Discount – More Recommendations
You can save 20% off your first Tommy Hilfiger purchase when you sign up for their loyalty program, the Hilfiger Club. The Hilfiger Club also boasts special insider-only events, offers and discounts, as well as a subscription to their marketing emails.
Tommy Hilfiger announces sales on their main page banner, on the scrolling text on each web page, and on their Promotions page on their website. On the promotions page you can find the specific codes needed for the latest deals that can be used online.
Tommy Hilfiger also has great deals on the sale sections of their website. You can find great items for the whole family in the men's sale, women's sale and kid's sale sections. There are even lower prices available on the final sale items that have been deeply discounted as only a few of these products remain (note that final sale items cannot be returned online or in-store).
About Company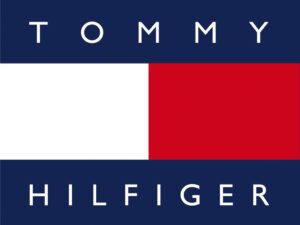 Tommy Hilfiger is a premium clothing brand based in North America. Known for its iconic red, white and blue colors, Tommy Hilfiger clothing is also considered quintessentially American with its lines filled with polos, khakis and easy to wear pieces.