When you look good you feel good. And as a teacher you deserve to look good. Loft features quality clothing options for virtually every size at an affordable price.
Loft started in 1998 so that women would have access to more casual fashion. The store carries sizes 00-18 even in maternity wear, plus tall and petite options.
Their website states that Loft has a common style goal for women, "to look and feel confident wherever the day takes them." As a teacher you already know the day can take you just about anywhere, so let Loft help you get there.
Loft continually recognizes and appreciates teachers on their social media platform and their parent company actively supports programs for women around the world.
Does Loft Have a Teacher Discount?
Yes! Receive 15% off your full price purchase at Loft stores when you show a teacher ID. Register for the Loft Loves Teachers Program and receive additional perks at: https://x.mail.loft.com/ats/show.aspx?cr=100331&fm=98
When you register you can use the teacher discount for online purchases as well.
How to take Advantage of your Loft Teacher Discount
Show your current teacher ID at any Loft store to receive the 15% discount in person on full price purchases. Register online for more savings through the Loft Loves Teacher Program at https://x.mail.loft.com/ats/show.aspx?cr=100331&fm=98
Loft Education Discount – More Recommendations
While the teacher discount will save you money on full price items, find the same quality Loft clothing for even less at any of the store's 172 outlets in 43 states.
Increase your perks by signing up for the ALL Rewards Loyalty Program. Receive $10 off a purchase on your birthday, earn points on each purchase and receive early access to sales and special events.
Loft is a great place for clothing, but they also have accessories and shoes. A few surprises available online and in store are stylish reading glasses, face masks and fashionable headbands. Their Lou & Grey collection of active and streetwear clothing is a perfect blend of comfort and cute even if you're teaching from your living room.
As an educator you may not have time to think about coordinating an entire outfit, so follow Loft on social media for styling ideas from tops to earrings. Find an outfit combination you like and easily order it online.
About Company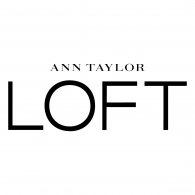 Loft has been selling modern casual clothing options to women since 1996. With nearly 650 clothing stores and outlets across North America, finding a location in your state should be a snap. The company's goal is for women to look and feel confident. From a parent company that also owns Ann Taylor, Lane Bryant and Catherines, Loft provides a feminine casual style that's perfect for the classroom.