Just like anyone else, now and then, a teacher dreams of being the best-dressed person in town. With the help of Calvin Klein, they can be. But the average teacher (and even many above-average ones, if we're honest) will have difficulty justifying the expense for designer clothing. As a result, teachers everywhere need to know…
Does Calvin Klein Have a Teacher Discount?
Unfortunately, at this time, Calvin Klein does not have a formal discount program for teachers. There are, however, ways to cut the prices on their products that teachers can take advantage of.
Calvin Klein Education Discount – More Recommendations
A common tactic that always pays is to visit the Calvin Klein website and check the home page for any active promotions.
Even if no promotions are running, you can always find plenty of deals under the website's sale tab. The company understands well that not everyone can afford to pay designer rates for quality clothing. As such, a variety of items can always be found marked down substantially from their original price.
The sale tab even comes with subsections to more easily find sale items of the type you're looking for, and you don't have to sift through too much stuff you're not interested in.
The savings you find here could be 30%, 50%, or even 70% off of the right things! Make the right choices, and you can put together almost a complete outfit for the price you would have paid for just one full-price item.
No matter what you buy from Calvin Klein, it's going to look great on you. All the other teachers gawking at your new clothes don't have to know that you didn't have to sell your soul for them.
Our Top Recommended Calvin Klein Deals for Educators:
---
About Company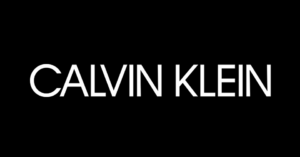 Calvin Klein Inc. is a fashion house established by the designer after which it is named. The company produces a wide variety of designer-quality items, including, but not limited to: ready-to-wear clothing, accessories, bedroom and bathroom decorations, perfume, and jewelry. The brand is perhaps best known for its exceptional quality undergarments, but you won't find anything with Klein's name on it that falls short of even the loftiest expectations. Calvin Klein Inc. HQ is located in New York City – however, it serves customers worldwide. Products can be found in Calvin Klein stores, online, or wherever designer clothing is sold.