Finding clothing that is both fashionable and age-appropriate is something that becomes more difficult as women age. Stores for teens and twenty-somethings are in constant abundance, it takes more know-how to dress well – 40s, 50s, and beyond. As teachers, comfort, quality, and price are all deal makers, which is why Christopher & Banks is an obvious choice for many. With inclusive sizing and a reasonable price point, Christopher & Banks is likely the only clothing store needed for a professional teacher's wardrobe!
Does Christopher & Banks Have a Teacher Discount?
As a way to support local teachers and educators, Christopher & Banks does offer a 10% teacher discount on all in-store purchases. While this offer is not extended online, it is still a great way for teachers with a nearby store to take advantage of this great deal!
How to take Advantage of your Christopher & Banks Teacher Discount
To redeem your in-store discount, find a Christopher & Banks location near you to shop at. At checkout, you will need to show proof of your employment as a teacher in order to receive 10% off of your purchase.
Christopher & Banks Education Discount – More Recommendations
If you do not live close to a Christopher & Banks location, or if you prefer to scour for online deals instead, there are plenty of other ways to save money shopping online! First, make sure you sign up for the Friendship Rewards programs to earn rewards and shopping deals exclusive to members only.
Also with member-only exclusives is the Christopher & Banks Store Credit Card, available to those who qualify.
Finally, available to everyone, are the Sale and Outlet sections of the Christopher & Banks website, which features great pieces on sale and clearance, and outlet pieces that are 20% or more off original retail. As well, there is the frequently updated Coupons and Offers page which features the best available deals online, including seasonal coupons, daily deals, and dollar-off or percentage-off offers.
About Company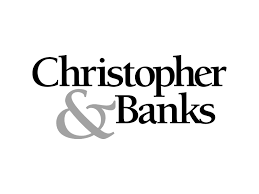 Christopher & Banks is a midwestern-based women's retail outlet. Their fashionable and tasteful clothing outfits many mature professional women. With stores in 44 US states, most of their locations are in the North-Eastern part of the country.