Talbots offers a wide range of professional suits and separates, as well as casual clothing for your weekends and summers off! Teachers' work wardrobes can range from fairly casual to full business attire – in any instance, Talbots has you covered!
Does Talbots Have a Teacher Discount?
Teachers who live near one of the many Talbots locations are eligible for 15% off their in-store merchandise purchases!
How to Get your Talbots Teacher Discount
Teachers will need to provide proof of school employment – a school ID or paystub will suffice – at the time of checkout in order to receive their discount.
Talbots Education Discount – More Recommendations
At this time, Talbots does not offer any kind of teacher discount for online purchases, but there are other ways to save on your Talbots purchase!
All of the current promotions available online are listed on the Talbots offers page. Also, there are incentives for signing up for a Talbots store card, such as percentage-off coupons for cardholders only.
For those looking for even more of a steal, check out the Outlet Store Locator and the Clearance Store Locator to see if there are locations near you! At both stores you will find discontinued, limited-edition, off-season, and over-produced styles.
About Talbots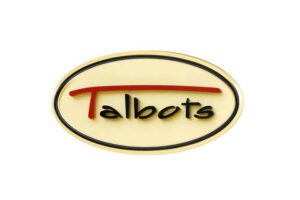 Talbots is an American clothing retailer, specializing in feminine workwear and leisurewear. They operate nearly 500 stores in the US and with their high quality materials and modern designs, they are highly regarded by professionals in many industries.