Toms has been known since its inception as an advocate for education, students, and accessibility. Educators worldwide have a soft spot for their work and their products. It is a no-brainer that teachers are wondering if there are education discounts on Toms footwear and other products!
Does TOMS Have a Teacher Discount?
Toms has previously provided Teacher discounts in the form of discount codes that are useable for a limited time only. Most recently, an offer for 10% off any purchase was available at the end of summer as a back to school deal for educators.
While it is possible Toms will offer this promotion again for the next back to school season, there is no confirmation of that.
How to Get your TOMS Teacher Discount
Teachers will need to provide proof of school employment – a school ID or paystub will suffice – at the time of checkout in order to receive their discount.
TOMS Education Discount – More Recommendations
In order to get the best deals at Toms, there are offers and deals available in many different ways. A summary of all of the current promotions and deals available are on the Toms website.
In addition to a Welcome Offer available to all first-time customers – just sign up on the pop-up for the Toms website – there is also a generous referral program where you can earn $20 store credit!
Frequent buyers can also sign up to become a Toms Passport Member, a rewards program that offers different tiered rewards such as member-only sales, percentage-off coupons, and free shipping for their highest tier members.
About Talbots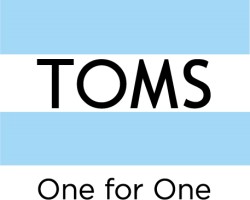 Known for the original one-for-one program at its founding, Toms has been a designer and manufacturer of shoes, eyewear, apparel and more. Although a for-profit company, Toms proudly donates ⅓ of all revenue to underserved communities to benefit children and education.