When the final bell of the day rings, many teachers hit the pavement to decompress and let go of the stress of the day. If you are an active runner, you know how important good shoes are to your practice. Saucony offers top of the line runners gear and is a well-known name in the running and sports industry. For those looking for the best deal on some new kicks and wondering if Saucony has anything for teachers, get excited!
Does Saucony Have a Teacher Discount?
Yes! Saucony offers a special discount and VIP program for Teachers with a 20% off your purchase discount. Enrollment in the VIP Program also gives you a special birthday gift, early access to store events and promotions, and more!
How to Get your Saucony Teacher Discount
Teachers will need to sign up and have their status verified on the Saucony VIP program site. After sign up, you will have your information verified at check out and can complete your online purchase!
Saucony Education Discount – More Recommendations
Students, Nurses, First Responders and Military Personnel are also eligible to sign up for this VIP program, and will receive the same awesome perks!
All Saucony enthusiasts can save 10% off their first purchase of $100 or more when they sign up for Saucony emails on their website.
Saucony lists their current sale merchandise on their sale page – make sure to check frequently as this changes based on stock availability! If there are any promotional codes active, they are also listed on this page.If you are not ready to make a purchase now, you can still reach out to Saucony for some free stickers! This is currently open to US residents only, and is a fun way to show off your Saucony love!
About Saucony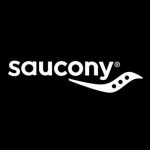 Saucony, while most well-known for their running shoes, is also a manufacturer of apparel and other sporting gear and accessories. The American company is committed to provided high-quality running gear for runners in any weather and terrain.